Event Information
Refund policy
Contact the organiser to request a refund.
Eventbrite's fee is nonrefundable.
Join us for an evening with two of the biggest names in historical fiction, Alison Weir and Barbara Erskine.
About this event
Hosted by Antonia Senior, join us as we journey through time to unravel the secrets of the past with Alison Weir and Barbara Erskine as our guides.
Both bestselling authors with a wealth of experience in writing historical fiction, we're inviting you to submit questions to these masters of their craft in advance - your chance to get your question answered live during the event.
From Barbara Erskine's The Dream Weavers, which follows a split narrative between Anglo-Saxon England and present day, through to Alison's Katharine Parr - the final book in the Six Tudor Queens series, we couldn't be in safer hands as we delve into the mysteries of the past and discuss the challenges of shaping them for the modern reader.
What can you do in a novel that you can't do in a history book? We want to know.
All are welcome to attend this event; whether you're a well-seasoned historian or simply dipping your toes into exploring the past, we'd love to see you there. Tickets cost £2.50, with all proceeds (minus VAT) being split equally between Historic Royal Palaces, a charity that supports six of the most wonderful palaces in the world, and The Woodland Trust, the UK's largest woodland conservation charity.
About the host:
Antonia Senior spent thirteen years on staff at The Times, in roles including acting Business Editor, Deputy Business Editor, Leader Writer and Columnist, Editor of Eureka, The Times' science magazine and Personal Finance Editor. She writes freelance journalism, including a monthly round-up of the best in historical fiction for The Times.
She has also written three historical novels: Treason's Daughter and The Tyrant's Shadow, both set in the Stuart period, and The Winter Isles, set in 12th century Scotland.
Alison Weir
Alison Weir is the top-selling female historian (and the fifth-bestselling historian overall) in the UK, and has sold over 3 million books worldwide. She has published nineteen history books, including her most recent non-fiction book, Queens of the Crusades, the second in her England's Medieval Queens quartet. Alison has also published several historical novels, including Innocent Traitor and The Lady Elizabeth.
Katharine Parr: The Sixth Wife is Alison Weir's eleventh published novel and the final book in the Six Tudor Queens series about the wives of Henry VIII, which was launched in 2016 to great critical acclaim. All five previous novels in the series were Sunday Times bestsellers.
Alison is a fellow of the Royal Society of Arts and an honorary life patron of Historic Royal Palaces.
Barbara Erskine
A historian by training, Barbara Erskine is the author of many bestselling novels (plus three collections of short stories!) that demonstrate her interest in both history and the supernatural. Her books been translated into at least 26 languages. Her first novel, Lady of Hay, has sold over two million copies worldwide.
She lives with her family in an ancient manor house near Colchester and in a cottage near Hay-on-Wye.
Katharine Parr by Alison Weir
Two husbands dead, a boy and a sick man. And now Katharine is free to make her own choice. The ageing King's eye falls upon her. She cannot refuse him... or betray that she wanted another. She becomes the sixth wife - a queen and a friend. Henry loves and trusts her. But Katharine is hiding another secret in her heart, a deeply held faith that could see her burn...
A WOMAN TORN BETWEEN LOVE AND DUTY. KATHARINE PARR. HENRY'S FINAL QUEEN. HER STORY.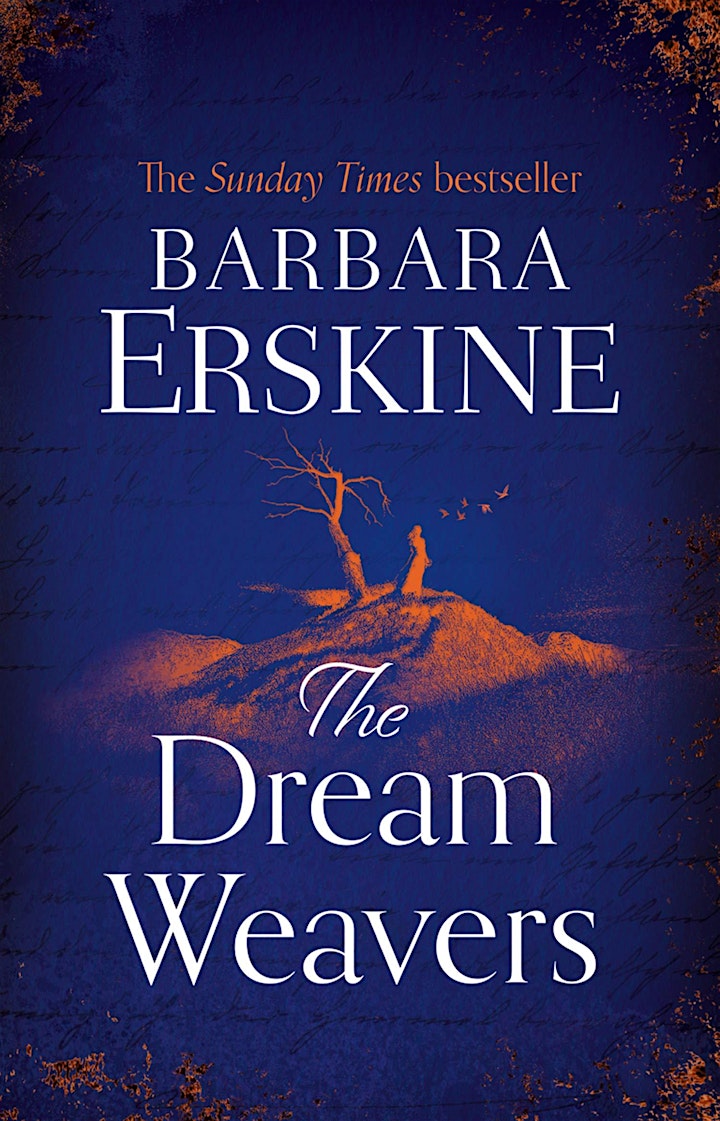 The Dream Weavers by Barbara Erskine
Mercia, 788 AD
In the grand Saxon halls of Mercia, King Offa rules with cold ambition. His youngest daughter Eadburh is destined for an arranged marriage, but with reckless spirit her heart is taken by a Welsh prince, a man she can never be matched with and who is quickly and cruelly taken from her. Eadburh inherited her father's ruthless ways but it's the gifts passed down from her mother that are far more dangerous. She is determined to carve her own place in the world, yet her path could cause war.
Offa's Dyke, 2021
In a cottage hidden amongst the misty Welsh hills of Offa's Dyke, Bea Dalloway is called to help Simon Armstrong, who is searching for peace. Instead he finds himself disturbed by unsettling noises and visions. It isn't long before Bea is also swept up by haunting dreams. The past is whispering to them, calling out for the truth to be told at last. And as dreams and reality weave closer together, Bea and Simon must be strong to resist the pull of the past - and its desire for revenge...
Date and time
Location
Refund policy
Contact the organiser to request a refund.
Eventbrite's fee is nonrefundable.
Organiser of Queens of Historical Fiction: An evening with Alison Weir & Barbara Erskine