Description
CREATIVE WORKSHOP
The National Archives and London Metropolitan Archives invite 16-25 year olds to join a creative workshop with a focus on the targeting and surveillance of LGBTQ+ clubs and meeting places by the government.
This event - run as part of the national Being Human Festival - will combine an exploration of secret police and government files, and newly recorded oral testimony to shed light on LGBTQ+ venues past and present.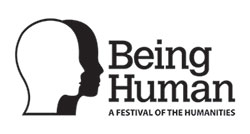 This event is part of the Being Human festival - the UK's only national festival of the humanities. As our festival events are free, not everyone who asks for tickets come to our events. To make sure we have a full house, we allocate more tickets than there are seats. We do our best to get the numbers right, but unfortunately we occasionally have to disappoint people. Admission is on a first-come-first-served basis, so please arrive in good time for the start of the event.
We run an exciting range of events and exhibitions on a wide variety of topics. For more details, visit nationalarchives.gov.uk/whatson.