Queer Book Club is here to promote LGBTIQ+ reads and readers. Bring your favourite book, recommendations
About this event
Queer Book Club is mine, yours, ours to write.
An inclusive space with the collaboration of wonderful Queer-led businesses in Birmingham. #Supportlocals
Queer Book Club is here to promote LGBTIQ+ reads and readers. Bring your favourite book, recommendations, share and connect with fellow bookworm queers.
Each week we will share the selected book or theme for the week, also sharing any link for free E-books we will use.
Follow us on instagram and facebook and know what's happening at our Cafe.
Instagram & Facebook @solcafebrum
Doors Open: 02:30pm
Event starts 03:00pm
Books donated by Back To Books Brum - @backtobooksbrum instagram
Queer Book Club Reading List:
13/08/21 Felix ever after by Kacen Callender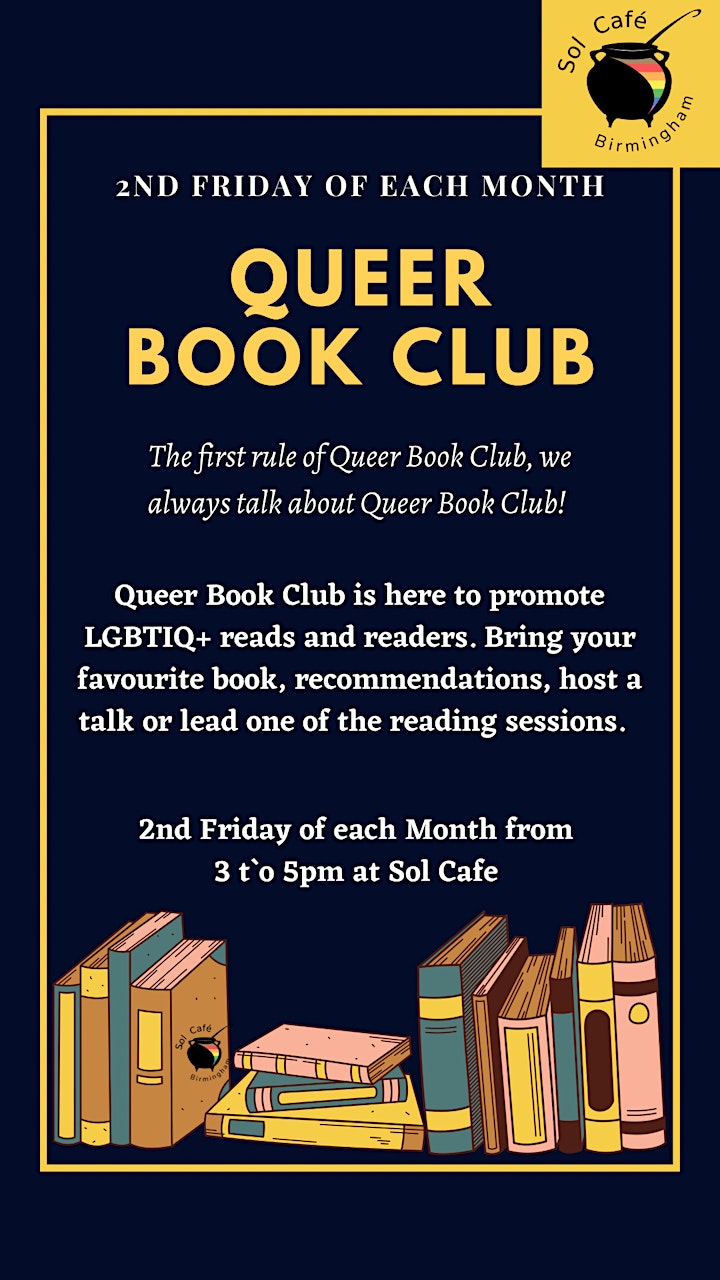 Organiser of Queer Book Club Birmingham
Sol Cafe Brum is a LGBTQI+ Pay as you feel cafe. EVERYONE IS WELCOME!
Our workshops, events and talks are provided by and for the community.
Our aim is to provide a safe space for all, which will welcome events to support the community. Also creating an inviting place to address social isolation in a nurturing community environment.
If you would like to make an event, workshop, talk, art exihibition, and more with us please contact us at events@solcafebrum.org
\