We're hosting a meetup for the LGBTQ+ community at Plexal, Here East and the local community. Allies are welcome and encouraged.
About this event
About this event
Queer East @ Plexal is a meetup for the LGBTQ+ community at Plexal, Here East and our surrounding neighbourhood in London's Queen Elizabeth Olympic Park. Allies are welcome and encouraged.
Join us in person at Plexal Park for drinks, and if you've got any questions, speaker suggestions or accessibility requirements contact us on community@plexal.com
4 August: Amelia Abraham
We'll be joined by Amelia Abraham, journalist and author of Queer Intentions: A (Personal) Journey Through LGBTQ + Culture.
Amelia, who came out as bisexual aged 18 (and later gay), was spurred on by a breakup to spend a year travelling around the world to speak to queer people about their lives.
We'll speak to her about what she learned on her travels and we'll dig into everything from identity politics and allyship to how workspaces can be genuinely supportive. 
Then we'll enjoy drinks and socialising in our indoor park.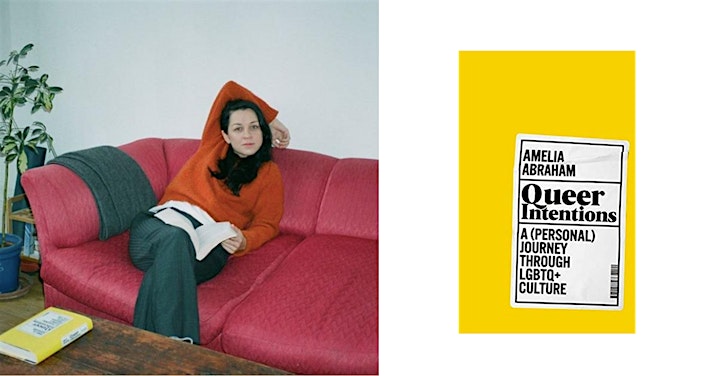 Organiser of Queer East @ Plexal
Plexal's the innovation company that supercharges collaboration.
We combine open innovation with a community of fast-growth startups to help enterprises and the government unlock the potential of technology.
Plexal works with some of the most influential government departments and global tech companies to deliver innovation projects. These include the cross-border Rapid Innovation Accelerator, which connected entrepreneurs in the UK and Oman, and London RoadLab, which helped Transport for London fast-track innovation.
Our cyber innovation team is also building the UK's most connected cybersecurity ecosystem. We deliver the LORCA accelerator, we're the National Cyber Security Centre's partner for NCSC for Startups and we're delivering the Cyber Runway accelerator. Over the last three years, Plexal has helped cyber startups raise over £200m and earn over £37m in revenue.
Our workspace in London is home to over 800 innovators who are breaking new ground in cybersecurity, mobility, inclusive design, healthtech, AI and more. Members get access to community events, connections and 1:1 support designed to help them scale.
Plexal regularly partners with members to pilot their solutions, bid for business together and enable them to build solutions with large organisations. Our community includes Fiit, the online fitness startup, Quantum technology company M Squared and youth-led charity My Life My Say.