Event Information
Location
Southwark Cathedral
London Bridge
London
SE1 9DA
United Kingdom
Charlie Bell and the Dean of Southwark, The Very Revd Andrew Nunn discuss Charlie's new book Queer Holiness
About this event
For millennia the church has told LGBTQI people what God expects them to be and how to act. From prohibitions on who they may love and marry, to being victims of erasure and denial, LGBTQI people are far too often objectified and seen as the property of others. LGBTQI people remain the subject of hostile questions rather than being embraced as equal children of God. As the Church of England's Living in Love and Faith concludes, the welcome - or otherwise - the church offers to LGBTQI people is once again in the spotlight. The liberation of LGBTQI people is not only for LGBTQI people – it is a task for the whole people of God.
Charlie Bell faces these issues head on. His thesis is simple - to reject the overwhelming scientific and experiential knowledge about LGBTQI people is no longer valid. His perspective is grounded in his work as a psychiatrist and a (Church of England) deacon, and covers biology, psychology, reason, scripture and an encompassing theological exploration.
No mere reformulation of old arguments, Charlie's vision consistently examines the church's behaviour and life in the light of what we know about human personhood. He depicts the church's current flawed consensus on LGBTQI people, and its tragic results, and proposes an inclusive, healing, way forward. He calls for an end to cheap and easy theological answers, that treat LGBTQI Christians as pawns in a game, and in doing so makes an appeal to the church, and its members, to finally take action. There is much that is holy in the lives of LGBTQI people, and until the church recognises them as a gift, it can never be the Body of Christ that it is called to be. This is the challenge for the church of today, and it is time for the church to recovery its prophetic and lifegiving message for all people, not just the select few.
This event is in-person only.
Doors to the Cathedral library will open at 6.30pm.
Copies of Queer Holiness: The Gift of LGBTQI People to the Church will be available to purchase on the evening and Charlie will be signing copies.
Queer Holiness: The Gift of LGBTQI People to the Church is published on 30 May and will be available to purchase from this date at the Southwark Cathedral shop. You can pre-order signed copies from the Cathedral online shop here
Charlie Bell is an Academic Clinical Fellow in Psychiatry at South London and Maudsley NHS Foundation Trust and King's College London. He is also the John Marks Fellow, College Lecturer and Director of Studies in Medicine at Girton College Cambridge. In 2021 he was ordained deacon in the Church of England and is serving his curacy in the Diocese of Southwark.
Commendations of the book include:
'A gift to the world in a time when such inclusive, accepting messages are in increasingly short supply.' --Dustin Lance Black
'A comprehensive survey of the role of scripture, tradition and reason in understanding what it means to be human and Christian, focussing consistently on Christ, human and divine, and on "being human".' – The Rt Revd Dr John Inge, Bishop of Worcester
'This book is a must read for anyone interested in putting people at the heart of Christian faith.' --Ruth, Baroness Hunt of Bethnal Green, Former CEO of Stonewall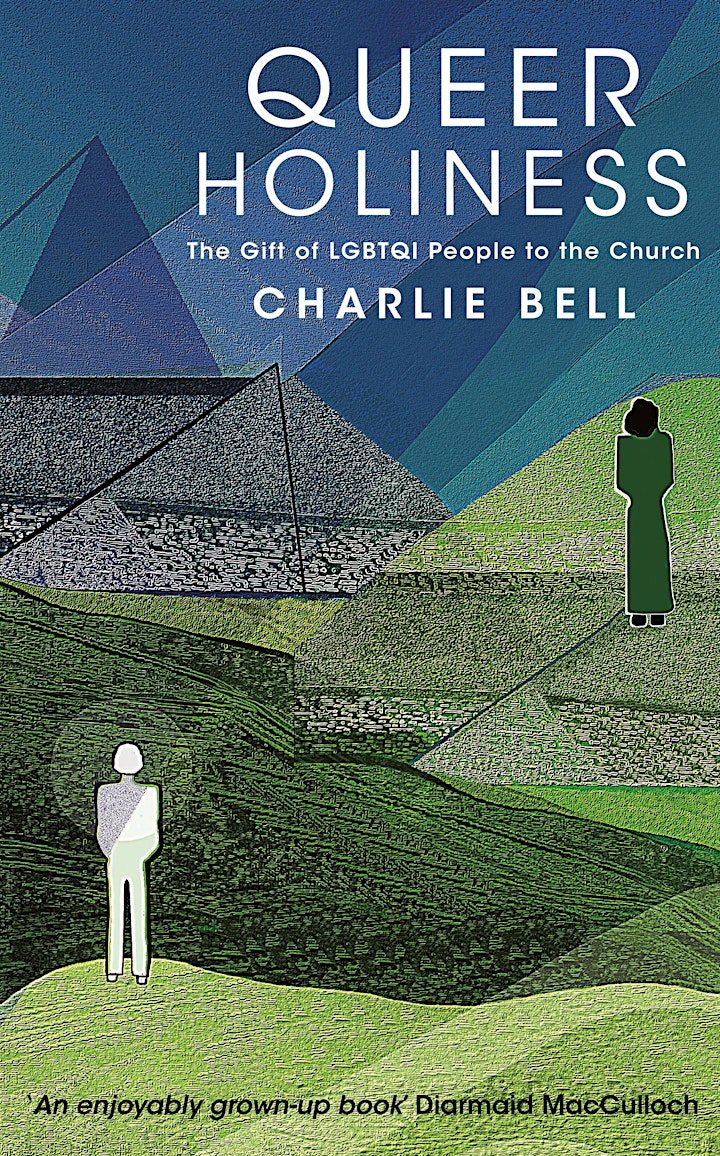 Date and time
Location
Southwark Cathedral
London Bridge
London
SE1 9DA
United Kingdom