Description
Encompass Network and Heffers present . . .
Space. The Final Front-queer. Or perhaps . . . Dungeons and Dragons, where you can be whoever you want to be. Come along; get and give book/film/game recommendations; play games and talk about your favourite fantasy characters who are gay or should be gay, the ultimate sci-fi lesbian couples, the relatable bi-romancing options in video games, that one really in-depth theory about how actually, all the dwarves in The Hobbit are trans ("if you follow the etymology of their names in the Norse language and the references Tolkien makes to . . .").
Come and chat to like-minded people about the things we love!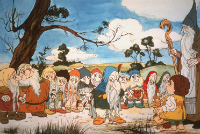 The event is free to attend but booking is essential as spaces are limited.
Like this? See a full list of our forthcoming events by clicking here.