Join us for an evening with literary translator, writer and editor Frank Wynne, author of 'Queer', a new anthology of LGBTQ writing.
About this Event
To celebrate LGBT+ History Month, Bristol Libraries are delighted to be hosting this author event with literary translator, writer and editor Frank Wynne, who will discuss his new book Queer: LGBTQ Writing from Ancient Times to Yesterday in conversation with writer and publisher Cheryl Morgan, co-chair of Out Stories Bristol.
Tickets
Tickets are free! Please book via Eventbrite.
This event will be hosted on Zoom. Participants will be sent an email the day before with the details for how to access the online event - please keep an eye on your inbox.
Booking closes at 5pm on Thursday 25th February. Please reserve your ticket before then.
About the Book
Queer: LGBTQ Writing from Ancient Times to Yesterday
80 of the finest stories celebrating LGBTQI love. Drawing together writing from Catullus to Sappho, from Arthur Rimbaud to Anne Lister and Armistead Maupin, translator Frank Wynne has collected eighty of the finest works representing queer love by LGBTQ authors.
Queer straddles the spectrum of queer experience, from Verlaine's sonnet in praise of his lover's anus and Emily Dickinson's exhortation of a woman's beauty, to Alison Bechdel's graphic novel of her coming out, Juno Dawson's reflections on gender and Oscar Wilde's 'De Profundis'.
With stories, poems, extracts and scenes from countries the world over, Queer is an unabashed and unapologetic anthology, which gives voice to those often silenced.
About the Author
Frank Wynne has translated many authors including Michel Houellebecq, Boualem Sansal, Frédéric Beigbeder and the late Ivoirian novelist Ahmadou Kourouma. He won the International IMPAC Literary Award with Houellebecq for Atomised .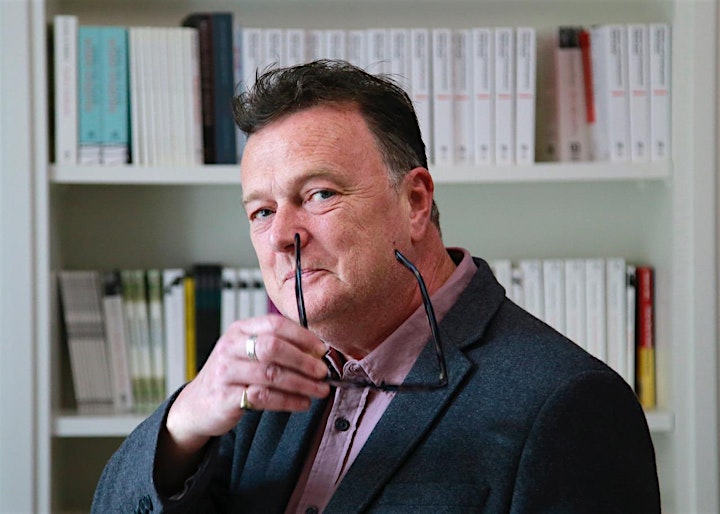 Join Bristol Libraries Online
Not yet a library member? Not a problem! You can join online here - it is quick and easy to do, and gives you access to a wide range of digital resources such as ebooks, audiobooks, digital magazines and newspapers.
Social Media
Follow us here on Eventbrite and find us on Twitter, Facebook and Instagram to stay up to date with the latest news, events and online activities.