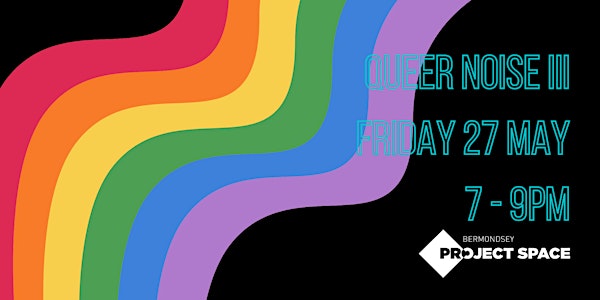 Location
Bermondsey Project Space
185 Bermondsey Street
#183
London
SE1 3UW
United Kingdom
Join us for the third instalment of Queer Noise at BPS, expect poetry, music and queer joy
About this event
Queer noise presents an evening of poetry and live music from emerging spoken word artists and musicians. Get ready for a simultaneously silly and sensitive exploration of queer identity, community and friendship.
After two sold-out events, Queer Noise is back with a lineup of incredible queer artists. Get your tickets now, all tickts include a free drink!
Featuring Poetry from: Grace Quigley, Kia Matanky-Becker, Sabina Hellstrom
Muisc / sound art from: Vittorio/a , Zha
Doors 7pm
Performances start at 7.30pm
7. 30 - 7.40pm: Grace Quigley
7.40 - 7.50pm: Kia Matanky-Becker
7.50 - 8.00pm: Sabina Hellström
8.00 - 8.15pm: Break
8.15 - 8.25pm: Vittorio/a
8.25 - 8.55pm: Zha
Events ends at 9pm
To use the paypal processing method please make sure you have enabled pop ups
If you are still having trouble with the payment processing please click Pay At Door (at check out) and your ticket will be reserved for payment and collection at the event
Advanced ticket £10+ processing fee all tickets include a free drink!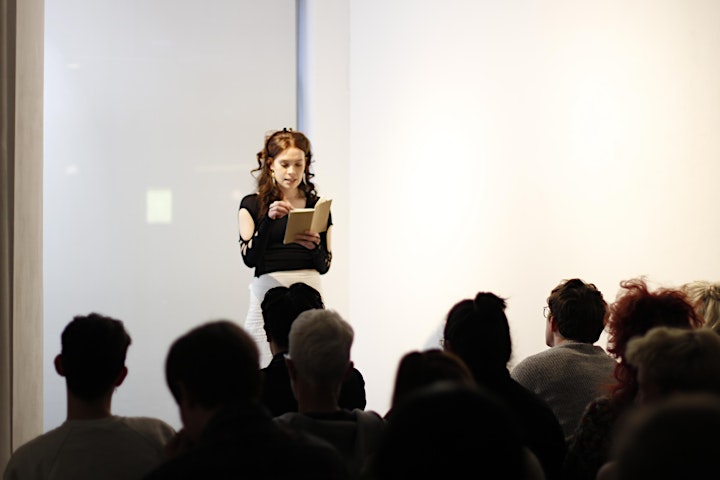 Grace Quigley is a queer writer, actor and co-parent of Queer Noise
She graduated from Royal Welsh College of Music and Drama in 2019 and was an Alan Bates award finalist at the Actors Centre in the same year. In response to covid, she started up a theatre and arts company championing queer voices, facilitating weekly script readings and new writing workshops.
Part of the Omnibus 'Time. London. Identity' queer theatre makers group she is currently collaborating with her peers on a selection of queer projects furthering their exploration of queer London today.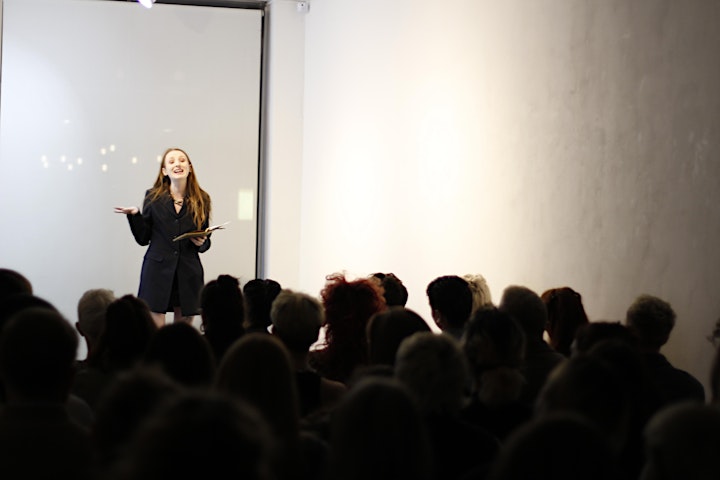 Kia Matanky-Becker is a Queer Poet, Performance artist, sculptor and co-parent of Queer Noise.
Kia's Lyrical poetry is an unapologetic exploration of queer relationships, friendship and community. She is particularly interested in queer coming of age narratives and their beautifully messy complexities. Her surreal style takes influence from magical realism.
Kia has performed at poetry nights across the country, her performance films are archived internationally, and she was awarded the Poetry Society collaboration prize 2021.
Vittorio/a is a Peruvian-British multidisciplinary artist living and working in London. Their practice is an ongoing exploration of revealing and re-writing colonial ideas around gender, desire, fear and objectification. Working across performance, sound, drawing and textiles, their practise is formed of archival fragments, allowing them to imagine a reality that centres the essence of magic and queerness in the everyday.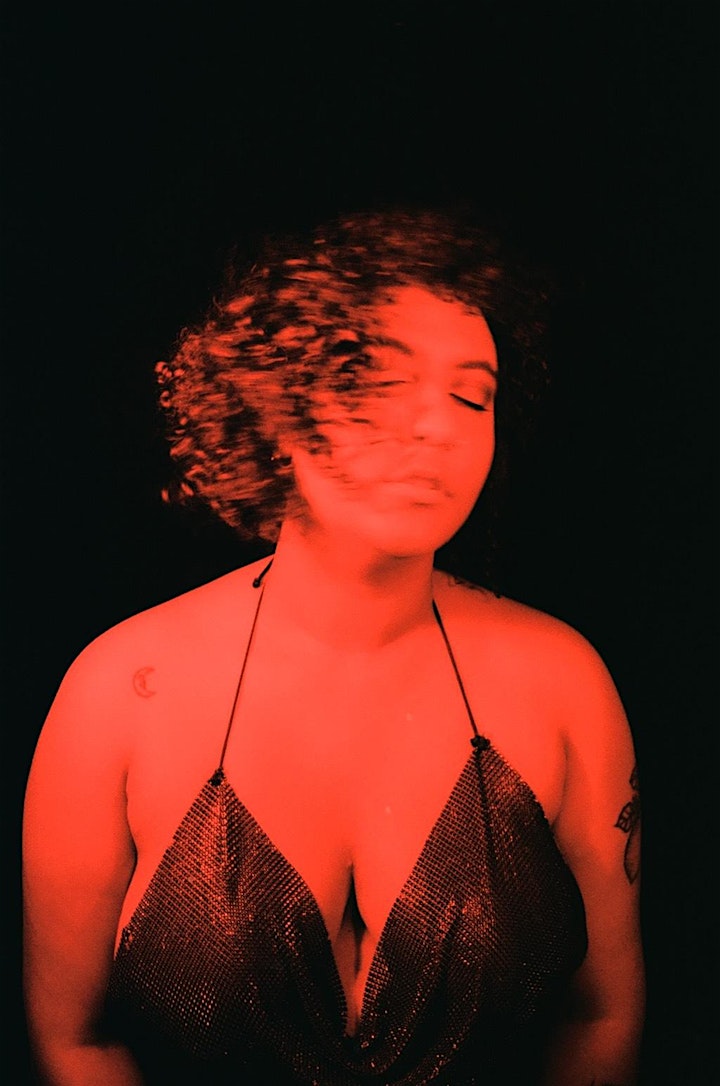 zha is an alternative indie pop artist based in SE London. zha has been described as a unique mix between Mitski and Solange, often singing songs about life experiences as a queer disabled POC. Their songs are rich with beautiful harmonies and melodies that give you "crying in the middle of the dance floor" vibes.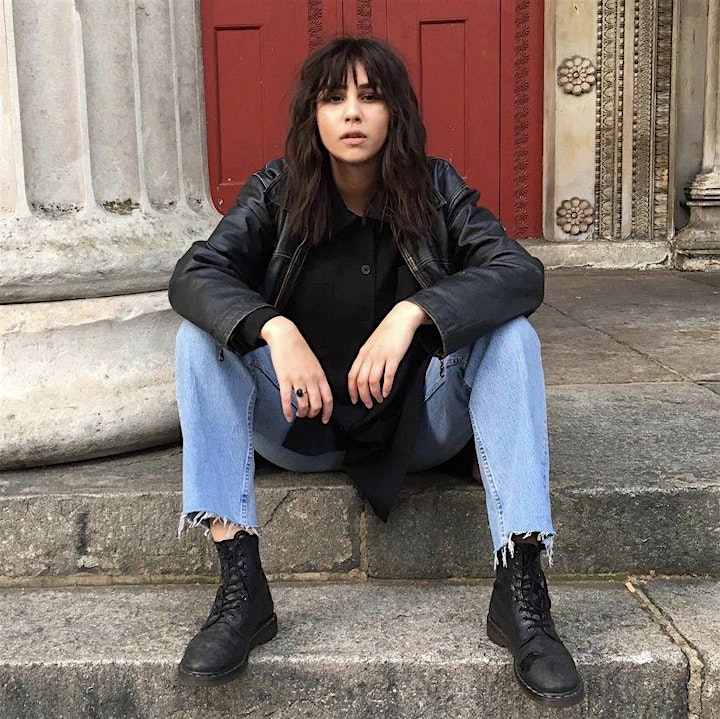 Uncompromising musician, poet and writer Sabina Hellstrom "Salvador". Who is currently writing a first book of poems and prose as well as recording and rehearsing with a new band. Having done a latest sold out reading at Fitzrovia Chapel - expect rhythmic stanzas, power and strength to the individual and not apologising for one's existence.