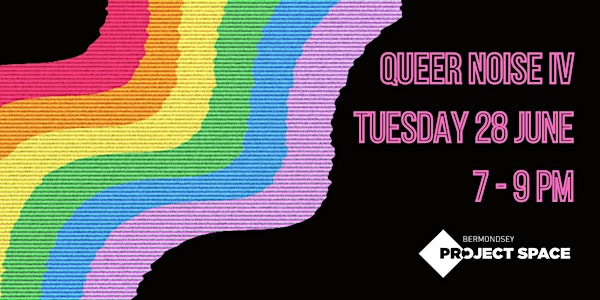 Location
Bermondsey Project Space
185 Bermondsey Street
#183
London
SE1 3UW
United Kingdom
Join us for the fourth instalment of Queer Noise at BPS, expect poetry theatre and queer joy
About this event
Queer noise presents an evening of poetry and performance from London based spoken word artists, musicians and theatre-makers. Get ready for a simultaneously silly and sensitive exploration of queer identity, community and friendship.
After three sold-out events, Queer Noise is back with a lineup of incredible queer artists.
This is an evening of two halves the first half brings you poetry and story-telling from:
Kia Matanky- Becker, Saskia Kraftowitz, and Jaime Lock
The Second half of the evening presents live music from:
Kri and Fred Turtle
Doors 7pm
Performances start at 7.30pm
Kia Matanky- Becker: 7.30 - 7.40pm
Saskia Kraftowitz: 7.40 - 7.50pm
Jamie Lock: 7.50 - 8.00pm
Interval 8.00 - 8.20pm
Fred Turtle: 8.20 - 8.40 pm
Kri: 8.40 - 9pm
Events ends at 9pm
To use the paypal processing method please make sure you have enabled pop ups
If you are still having trouble with the payment processing please click Pay At Door (at check out) and your ticket will be reserved for payment and collection at the event
Advanced ticket £8+ processing fee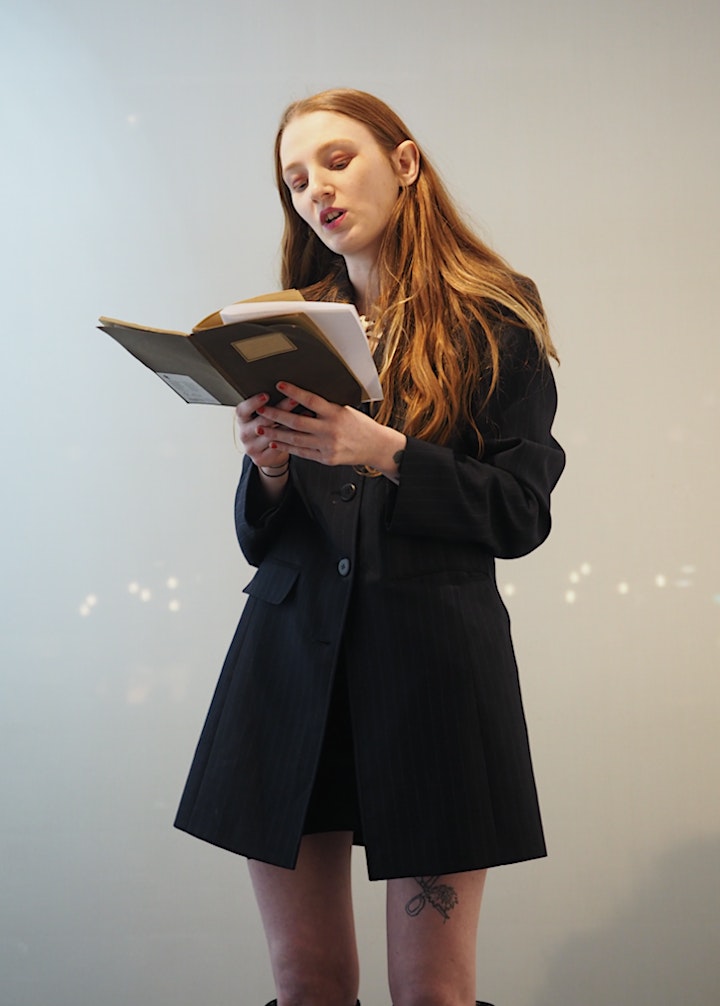 Kia Matanky-Becker is a Queer Poet, Performance artist, sculptor and co-parent of Queer Noise.
Kia's Lyrical poetry is an unapologetic exploration of queer relationships, friendship and community. She is particularly interested in queer coming of age narratives and their beautifully messy complexities. Her surreal style takes influence from magical realism.
Kia has performed at poetry nights across the country, her performance films are archived internationally, and she was awarded the Poetry Society collaboration prize 2021.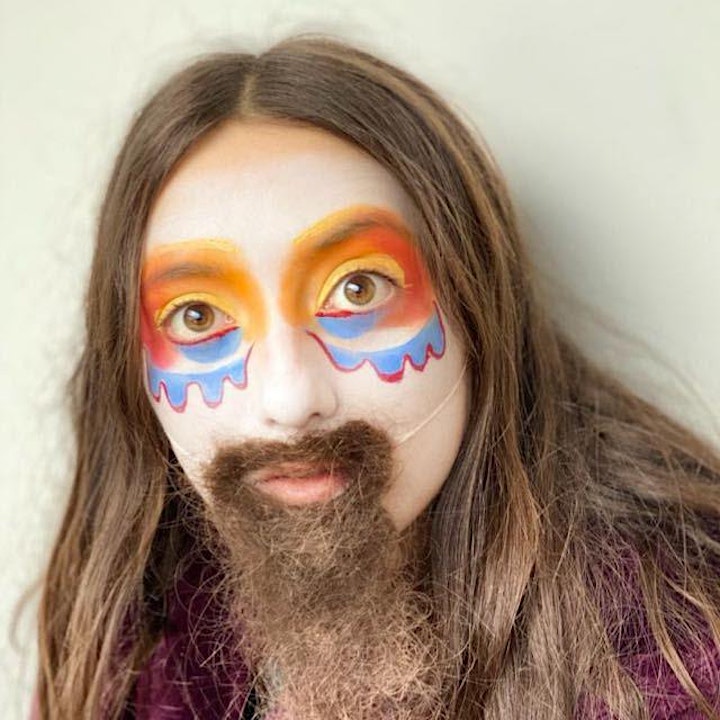 Saskia Kraftowitz (they/he/she) is a professional performance artist, activist clown, facilitator, and writer. He comes from the worlds of Live Art, Embodiment Research, Clown, Dance, Theatre and Activism. She is currently working on: Autobiographical and community-led research around queer Jewish practise.
And
Clowning in regenerative community activism and protest.
Saskia also holds classes, workshops and facilitation in wild embodiment.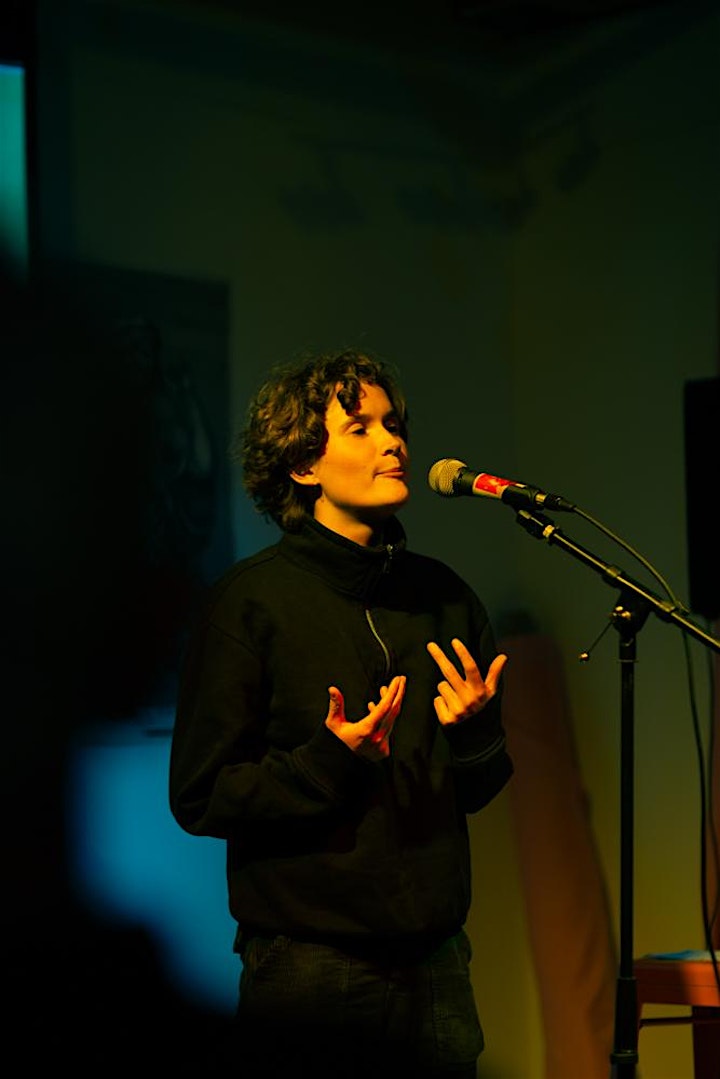 Jaime Lock (they/them) is a queer non binary poet from Cornwall now based in East London. Their work explores identity, affirmation, queer desire, and joy. Jaime has poems in Impossible Archetype and Signal House Edition among others. They also sing sea shanties.
Find Jaime on Twitter & Instagram @jfranceslock.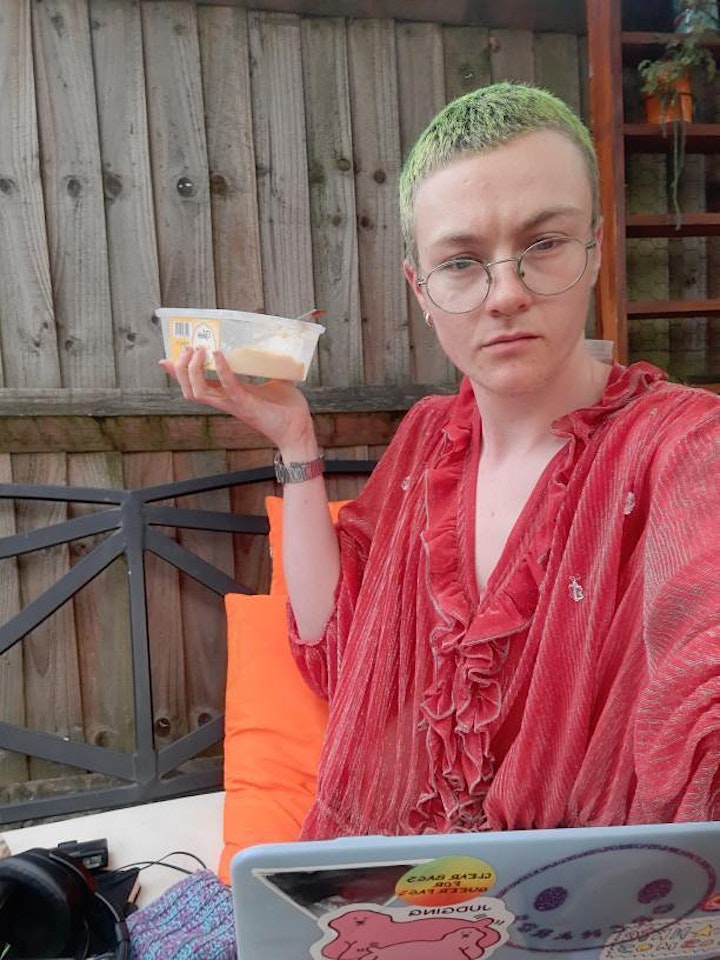 Fred Turtle is a poet and a gardener.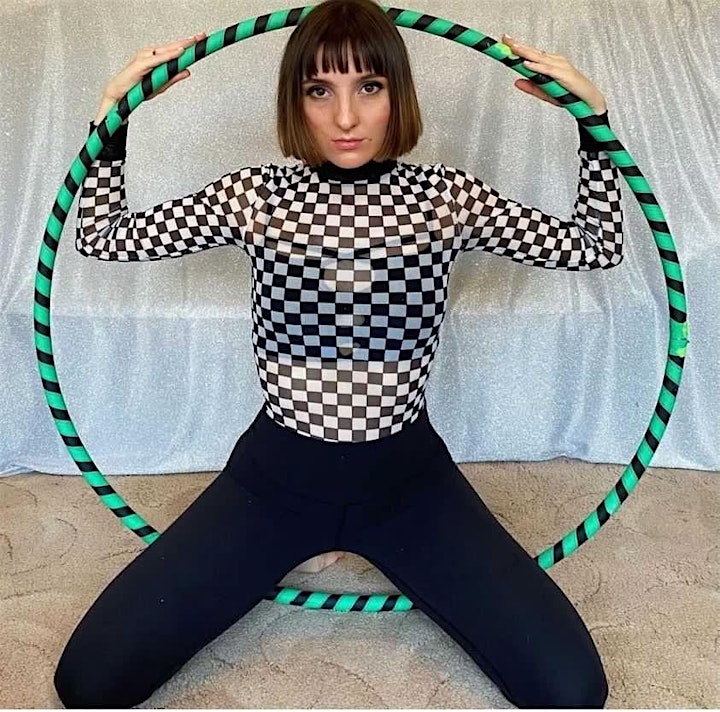 Kri is a singer, performer, producer and composer based in London. Become immersed in her surreal world of experimental vocal music exploring ethereal, sensual and futuristic sounds.