Quentin Blake returns to The Heong Gallery with three excited series of drawings. Free Admission. Booking essential.
About this Event
GALLERY CLOSED UNTIL 2 DECEMBER 2020 IN LINE WITH GOVERNMENT GUIDELINES. TICKETS AVAILABLE FROM 2 DECEMBER 2020.
IN LIGHT OF THE ANNOUNCEMENT THAT CAMBRIDGE IS NOW IN TIER 2, RESTRICTIONS APPLY ON INDOOR MIXING OF DIFFERENT HOUSEHOLDS. YOU ARE WELCOME TO VISIT THE GALLERY INDIVIDUALLY OR IN HOUSEHOLD GROUPS, BUT PLEASE DO NOT VISIT WITH ANYONE NOT IN YOUR HOUSEHOLD.
When Quentin Blake came up to Downing College to read English in 1953, it had been only five years since women had been awarded degrees at the University of Cambridge. All Cambridge Colleges were single-sex, with only two Colleges for women.
In 1980, the first batch of female undergraduates took their places at Downing College, and, by 1988, all the historically all-male colleges began to accept women as full members. In his exclusive series of drawings, 40 Women for Downing, Quentin Blake presents an imaginary portrait of a female student to mark each year of 40 years of women at Downing College.
The exhibition 40 Women for Downing also includes a new series of drawings called Wayward Locks and Matilda at Thirty, a series of drawings imagining the iconic Roald Dahl heroine in eight different professions. The exhibition invites viewers to celebrate the strides women have taken in their quest for equality and the pursuit of knowledge and fulfilment.
PLEASE READ CAREFULLY BEFORE BOOKING
1. Entrance will be to the Gallery only. Visitors are not permitted to enter other parts of Downing College.
2. You must arrive within half an hour of the start time of your booked time slot.
3. Groups of more than 3 people are not permitted.
4. Face coverings must be worn over the nose and mouth at all times while in the Gallery.
5. Contact details must be provided for Track and Trace purposes upon entering the Gallery. Details will only be used in case of a confirmed infection.
5. Visitors must use hand sanitiser provided upon entering the Gallery.
6. Visitors must keep 2 metres apart. Floor signs will be in place to help judge distance.
7. A one-way system will be in operation throughout the Gallery.
8. There are no toilet facilities for visitors.
DO NOT ENTER COLLEGE IF YOU:
Are feeling unwell.
Have a fever or persistent cough.
Have lost your sense of taste or smell.
PLEASE CANCEL ANY PRE-BOOKED TICKETS IF YOU ARE UNABLE TO VISIT. TICKETS WILL BE AVAILABLE TO RE-BOOK ONLINE IMMEDIATELY.
Access Information:
The Heong Gallery is accessible via wheelchair and mobility vehicle. An Audio Loop is available at the Porters' Lodge. Email gallery@dow.cam.ac.uk if you have any additional access requirements.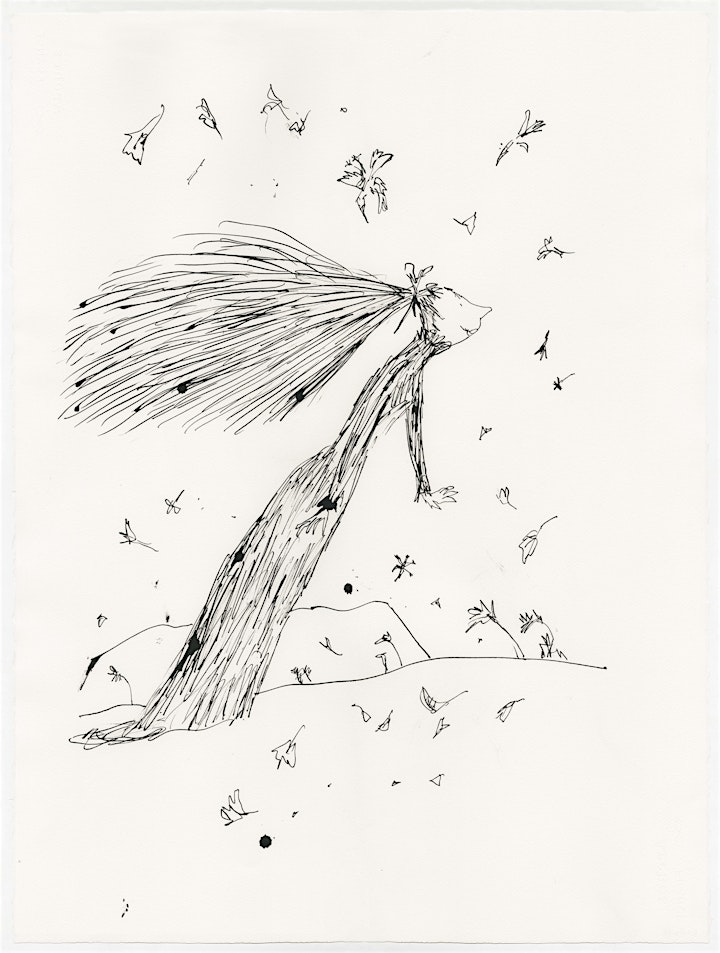 All images (c) Quentin Blake, 2020. Courtesy Quentin Blake.