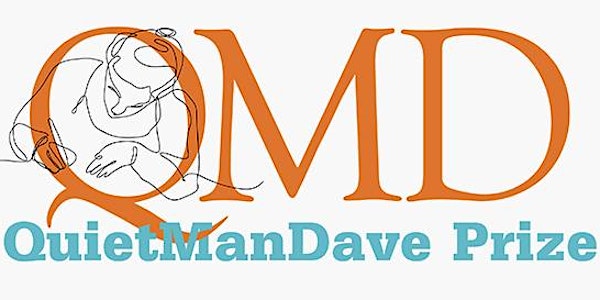 QuietManDave Prize 2022 – celebration and award ceremony
Location
Manchester Metropolitan University, Arts & Humanities, Grosvenor East Building
Cavendish Street
Off All Saints Park, Oxford Road
Manchester
M15 6BG
United Kingdom
A celebration of the 2022 QuietManDave Prize including the announcement of the Flash-Fiction and Flash Non-Fiction Prize winners.
About this event
Join us at Manchester Metropolitan University's spectacular new Grosvenor East Arts & Humanities Building for a special evening to celebrate the QuietManDave Prize, and announce the 2022 Flash Fiction and Flash Non-Fiction winners.
Dave Murray was a keen theatre critic, performed poetry at open mic sessions, loved flash fiction and kept many entertained and informed through his QuietManDave blog. He embraced writing relatively late in life but did so with a passion. The QuietManDave Prize, established in 2020 in honour of his memory and achievements, seeks to enable and promote new writing and has been supported through the generosity of Dave's family and friends.
The evening will open with a drinks reception before short readings from each of the Flash Fiction and Flash Non-Fiction finalists and thoughts from judges Kate Feld and Shane Kinghorn. The evening will close with the announcement of the winners and presentation of winner and runner-up prizes in each category.
Date and time: Thursday 27th October 2022, 6pm (reception), 6.30pm (event)
Venue: Manchester Metropolitan Grosvenor East Building – new home of the Manchester Writing School and Manchester Poetry Library – off All Saints Park (Grosvenor Square), Oxford Road, M15 6BG
Tickets: All are welcome and entry is free but advance booking is essential. Please reserve your places via Eventbrite to guarantee admission.
Short-listed pieces will be available to read on the Prize website, where you can also read last time's winners and watch our 2020 digital celebration event : https://www.mmu.ac.uk/qmdprize/