Location
The Regency Town House
13 Brunswick Square
Hove
BN3 1EH
United Kingdom
Refund policy
Contact the organiser to request a refund.
Eventbrite's fee is nonrefundable.
Learn a simple paper craft that was popular in Georgian times.
About this event
Quilling or paper filigree is an art form that involves the use of strips of paper that are rolled, shaped, and glued together to create decorative designs... Although its exact origins are a mystery...quilling has been practised as an art form in Renaissance France/Italy as well as in 18th century England...nuns and monks used quilling to decorate book covers and religious items.
In this workshop, you will use a special quilling tool to wind paper strips into tight or loose circles that are then pinched into various shapes. These are used to create patterns from the stunningly simple to the imaginatively intricate.
You will leave this introductory workshop with your own beautiful two-dimensional design that you can use to decorate cards, boxes or any flat surface.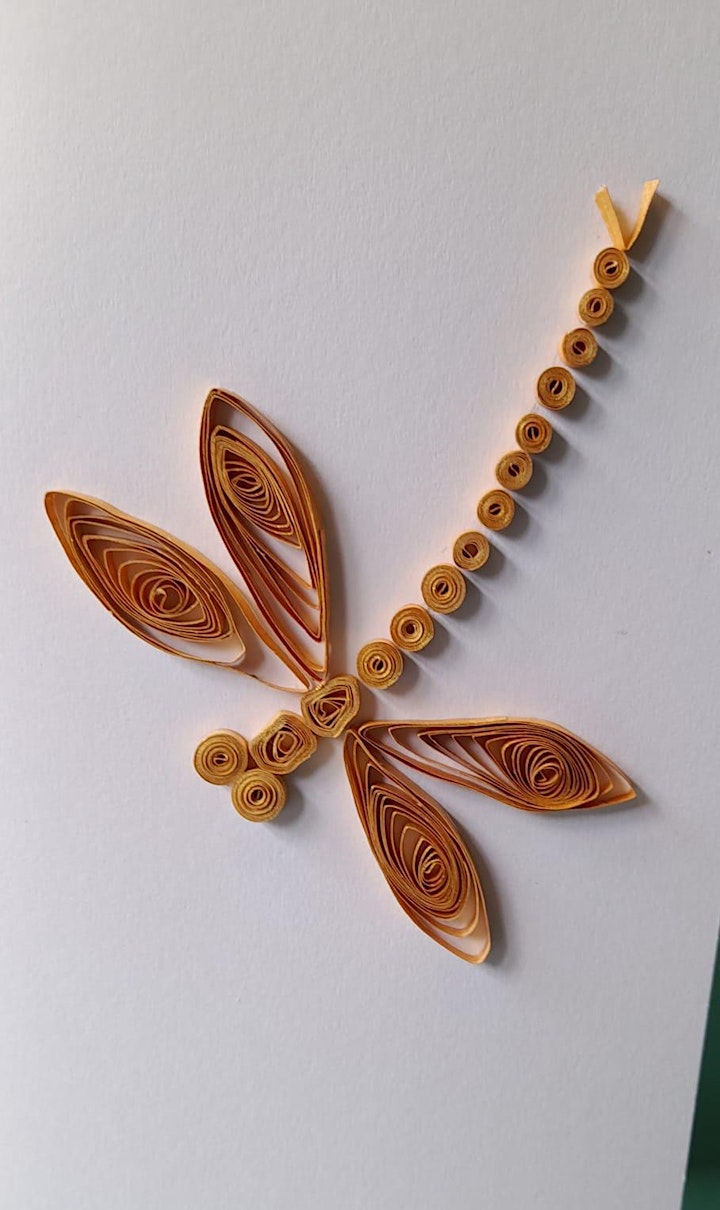 We will concentrate on mastering the basic skills of quilling. As all the tools and materials are supplied, the only thing you need to bring is a bag to take your artwork home with you.
And we thought this might amuse you: "In the 18th century, quilling became popular in Europe where gentle ladies of quality ("ladies of leisure") practised the art. It was one of the few things ladies could do that was thought not too taxing for their minds or gentle dispositions."
FAQ
I've never done anything like this before. Does it take long to learn?
No, as the basic process is straightforward you will soon be working on a pattern that you can take home and keep. However, like most things, practice makes perfect…
Is this something I can carry on with at home after the workshop has finished?
Absolutely. Quilling supplies are reasonably priced and easy to get hold of from craft shops and specialist suppliers.
What kind of things do people make from quilling?
Greeting Cards (the kind people treasure)
Wall Art
, Decorated Boxes
, Paper Flowers
,Jewellery, 
Christmas decorations
 and lots more

Where can I see examples of quilling?

Look at Stephanie Smart's website The House of Embroidered Paper to discover where skill and imagination can take you.
What kind of room will we be in?

We will be working in the parlour or the dining room on the ground floor of the Town House.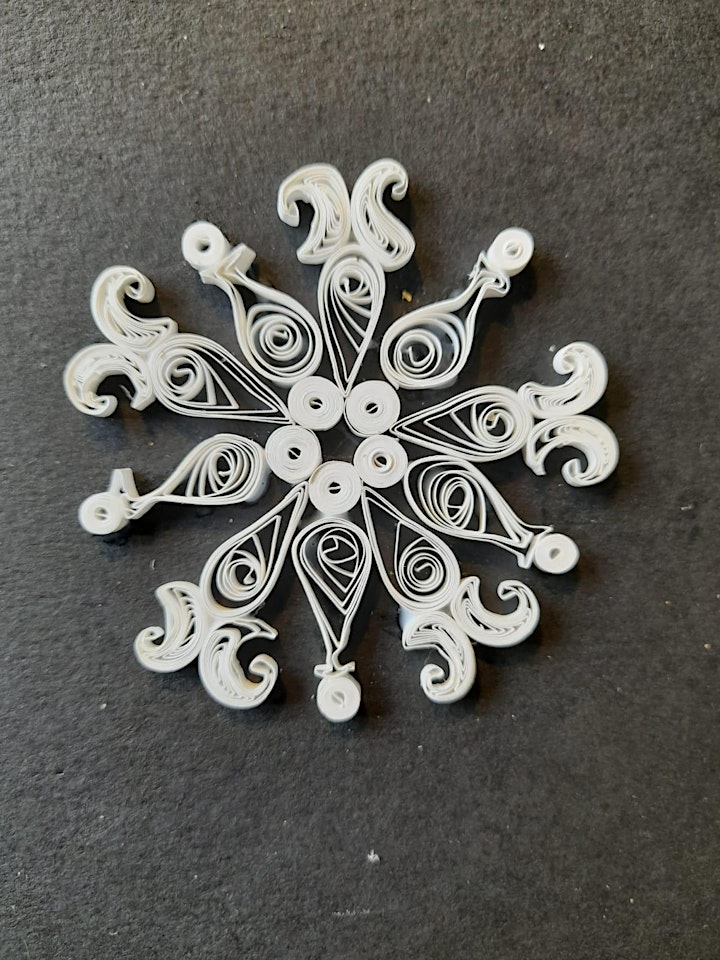 Your tutor is Gilly Burton

Gilly began quilling four years ago and hasn't stopped since. She learned the extraordinary possibilities of the craft whilst working on Stephanie Smart's paper and thread Regency Wardrobe collection which was exhibited at Firle Place last autumn. Some pieces are now currently on display in the Royal Pavilion and at Worthing Museum.
Gilly is the volunteer coordinator at The Regency Town House and continues to work as part of Stephanie Smart's team.
General FAQs
Q: How do I get to the Town House?
A:
Walking/Cycling
The city is very compact and most places are within easy walking and cycling distance. For example, Brighton and Hove rail stations are only a15-20 minute walk from the Town House, as is the Royal Pavilion.
By Bus
We are well served by the local bus network. Tell your bus driver you need to get to the top of Brunswick Square in Western Road, Hove, or the east end of Hove Lawns on the seafront road (Kingsway, A259).
By train or coach
If you are visiting us via the rail network you can use Hove or Brighton stations, each being approximately 1.3 miles from the Town House.
Bus and taxi services are available at both stations. Brighton & Hove are well served by express coaches. Journeys from London take about 2 hours. For route and timetable information see National Express.
By car
Driving to Brighton & Hove is relatively straightforward, but traffic can be heavy at weekends and holiday periods and parking can be problematic. There are pay-to-park bays on the seafront and a few at the south end of the square, plus a number of purpose-built car parks
Q: Is it easy to park my car?
A: It is not easy to park your car in the Square. There are many local residents who remain parked all day. If you are coming with the car we'd advise using the Regency Square car park and then walking for 10-15 minutes along the seafront to the house.
Q: How accessible is The Regency Town House?
The building is 200 years old and does not have a lift. This means that it is only partly accessible.
We do have a ramp to provide wheelchair access to the ground floor rooms where some of the courses are held, but the toilet enclosure, also on the ground floor, is not large enough to allow a wheelchair to enter.
This workshop will be held in either the dining room or the drawing-room on the ground floor.