Description
R Script in today's data-driven world is the most common programming language in the field of advanced analytics. More and more analysts use R programming on a daily basis. The R programming has a very wide range of functions and implications, from basic data analytics through bio-analytics, and even automation of processes in organizations. The aim of the workshop is to introduce people to R programming world, discover and dive deeply into interesting methods to improve daily processes and moreover, begin the new adventure with data visualization in R.

You will learn how to start working with R, how to prepare your working environment and finally, you will be able to prepare and process data with useful visualizations. Everything will be explained using practical examples.
Agenda
---
1. Introduction to R programming.
Applications and usage R.

R + Microsoft.

Instalation R + Rstudio.

Graphical user interface in Rstudio

.

Usage of implemented functions (Calculations with R).

Instalation and loading packages

.
2. Data structures and data types.
Data Types.

Vector

.

Matrix

.

Factor

.

Data.frame

.

List

.

Array

.
3. External data sources.
Import

.

Export

.

Connection with DataBase

.
4. Control flows.
If - else

.

Switch

.

Repeat

.

While

.

For

.

Apply.
5. Text analysis.
Text preparation and formating

.

Usefull functions for text analysis

.
6. Basic visualisation.
Plot

.

Histogram

.

Line chart

.
The workshop will run for 8 hours from 9AM until 5PM. There will be a few coffee breaks and one 1-hour lunch break (on your own).

Minimum requirements
---
This is a BYOD (bring your own device) workshop, so remember to bring your own laptop.
Trainer - Dawid Detko

---
Dawid is an experienced specialist in Business Intelligence and advanced analytics. He has worked with a variety of technologies such as Microsoft, Oracle, TeraData, SAS and many others, but his main competences lie in Microsoft solutions.
During his professional career, he has participated in analytical projects connected with data integration, multidimensional or tabular data structures, modern self-service reporting and machine learning.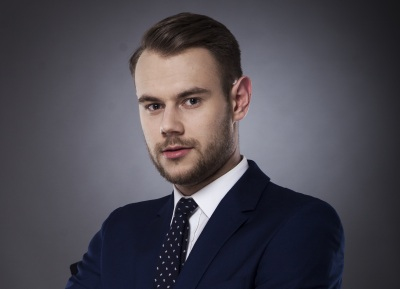 Tickets price includes

---
Full-day workshop
Coffee & Tea

Wi-Fi access

Workshop attendance certificate


What makes us different?
---
Over 4000 participants

98% satisfied clients
9 years' experience
Unique offer of over 200 specialised training courses
Over 100 active coaches and consultants


Community Partners

---