Description
R3: Resilience, Response & Recovery 2018
Your roadmap to a robust Incident Response plan
R³: Resilience, Response & Recovery 2018 is the #1 conference focusing on post breach response plans, including forensic and legal requirements, communication strategies and top tips for a fast recovery.
The 2017 event was a great success, with streams that covered strategic and communications challenges, and legal and financial considerations of a cyber breach.
This one-day event starts with the assumption that the delegates will suffer a data breach, and walks them through the most vital steps of response and recovery strategy, sharing practical take-aways alongside legal guidance and incident exercises.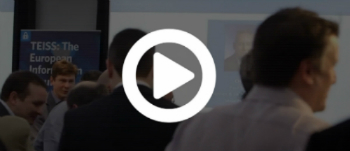 Join your peers from companies including GE Capital, Lloyds, DVLA, JD Sports, Barclays, Southern Water and Sony in order to share your experience and learn from theirs.
Our top notch speakers will discuss:

Calculating the Business Impact Analysis
Running breach simulations
Building a communications strategy
Purchasing breach insurance
Managing post-breach investigation
Key learnings from companies who have been breached
For more information or for registration enquiries please call Lace on 020 8349 6458 or email Lace.b@business-reporter.co.uk. These guest passes are for end users only.
Non-attendance disclaimer:
Delegate bookings are non-cancellable but are fully transferable. A delegate who is unable to attend must send a suitable replacement. Should these requirements not be met, a cancellation fee of £650 will be charged to cover administration costs. The contact details of all delegates who attend for free or at a discounted price may be shared with the event sponsors.