Location
Main Street East Calder (specific details will be confirmed upon registration)
Main Street
East Calder
EH53 0EX
United Kingdom
An opportunity to join in the Annual Review of the River Almond Action Group and elect a new committee.
About this event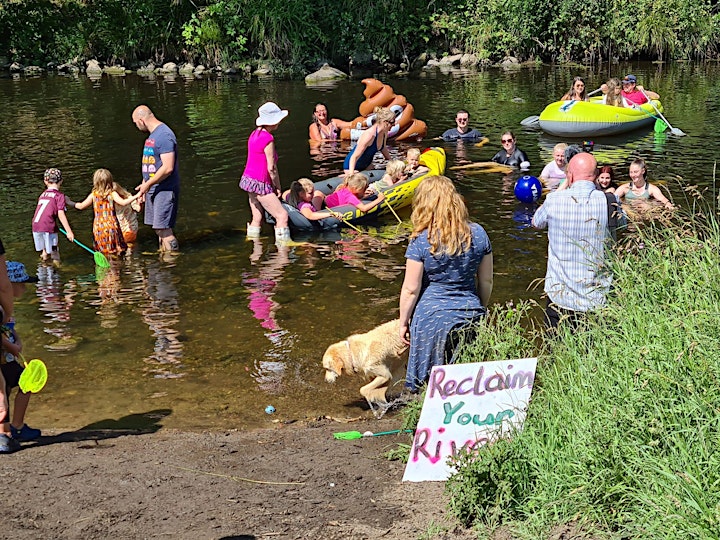 We hope that you will join us as we review the activities of the past year, share our aims for the coming year and firm up on our Committee.
We have been meeting mainly online but will make a decision if it is online or in person based on the situation closer to the time.
About The River Almond Action Group
Our Purpose
We are advocating for a cleaner River Almond, one that is of ecologically good status and can be used recreationally by local residents without fear of illness.
We are campaigning for better stewardship of this local natural resource for the local community and for future generations.
Why Now?
Sewage pollution is affecting the river water quality both through nutrient loading and the disposal of sewage related debris (which is often plastic based and flushed to the oceans).
CSOs, once designed into combined sewerage systems to act as an emergency relief value in case of very heavy rainfall, are operating regularly discharging untreated sewage and sewage related debris like wet wipes and sanitary waste into the river. This more regular occurrence is due to changes in weather and blockages in the sewerage systems.
Programmes to reduce CSOs often take 20-30 years and until recently there was no commitment to comprehensively tackle these.
Sewage pollution of rivers is not acceptable to Scottish communities. The pandemic has heightened people's connection to their natural environment, more people are walking, swimming and playing locally.
RAAG's Aims
At the local level we are seeking a river that is free of pollution, and good for wildlife and people to enjoy.
These issues are not unique to the River Almond, on a wider scale we are seeking ; a commitment at national level to end sewage pollution of rivers and oceans.
How are we going to get there?
We have identified 2 areas of activities
Engage the community in activities to protect the river
Campaign to end sewage pollution of the Almond and use our voice as an example in the wider debate
RAAG's commitment
RAAG is a volunteer-led, apolitical group. We value honesty, diversity of thought and inclusivity. We are focused on the River Almond but aim to tell our story to amplify the wider issue.
We meet face to face around the River Almond. Committee meetings are either face to face or online
Decisions are made democratically by the committee. Activities fall under strategic areas of focus, these areas are decided by the committee. Under these strategic areas volunteers can actively self-organise. If someone takes initiative to do something, they agree to lead on it and report back.
For more information visit: http://riveralmondactiongroup.org.uk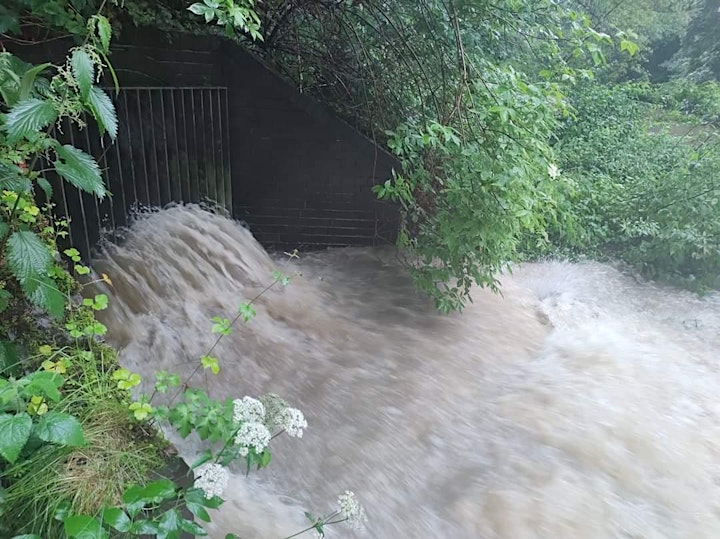 You can join this event either
in person
At the Garden Room at 40 Main St, East Calder, Livingston EH53 0EX.  (Just opposite St Theresa's).
Parking available in St Paul's School car park.
or online via webex at the following meeting link
https://jfccwl.my.webex.com/jfccwl.my/j.php?MTID=m042871a2c4cd10c1e63e820e5c78f012
Join by meeting number
Meeting number (access code): 2360 292 9111
Meeting password: r2mB27dWvC3 (72622739 from phones and video systems)
Tap to join from a mobile device (attendees only)
+44-20-7660-8149,,23602929111#72622739# United Kingdom Toll
Some mobile devices may ask attendees to enter a numeric password.
Join by phone
+44-20-7660-8149 United Kingdom Toll
Global call-in numbers
Join by video system, application or Skype for business
Dial 23602929111@webex.com
You can also dial 62.109.219.4 and enter your meeting number.
Need help? Go to https://help.webex.com