Race, Class, and Writing - Decolonising the Publishing Industry Virtual SOAS Festival of Ideas
About this Event
Race, Class, and Writing
Decolonising the Publishing Industry
Drawing together writers and publishers from across career stages, and across the world, this panel will consider how race and class influence and constrain creativity in global publishing. Join renowed Haitian-American author Edwidge Danticat, academic and founder of Wasafiri Susheila Nasta, Penguin-imprint #Merky Books publisher Emma Wallace, and Britain-based Hong Kong poet Jennifer Wong for a discussion on the way publishing creates, and closes down, space for different identities—and the ways the industry might be changed. Chaired by Malachi McIntosh.
The panelists:
Moderator: Malachi McIntosh, Editor of Wasafiri Magazine
Susheila Nasta - Author of Brave New Words
Jennifer Wong - Poet and Associate Lecturer at Oxford Brookes University
Emma Wallace- Senior Brand Manager, #Merky Books

***With special guest Margaret Busby, Editor of New Daughters of Africa.
Myriad Editions are the publishers of both Brave New Words, edited by Susheila Nasta, and New Daughters of Africa, of which Margaret Busby is the editor.
Our friends at Myriad Editions would like to donate a copy of Brave New Words or New Daughters of Africa to a SOAS student for every copy of either book you buy via the myriadeditions.com website. There's free shipping within the UK.
This event is the final event of the Virtual SOAS Festival of Ideas 2020. Please contact foi@Soas.ac.uk with any questions regarding this event and/or the Virtual SOAS Festival of Ideas.
Please support SOAS Festival of Ideas by donating to our crowdfunding campaign at https://soas.hubbub.net/p/SOASFestivalofIdeas/ . All proceeds go to supporting the speakers, performers, and artists involved.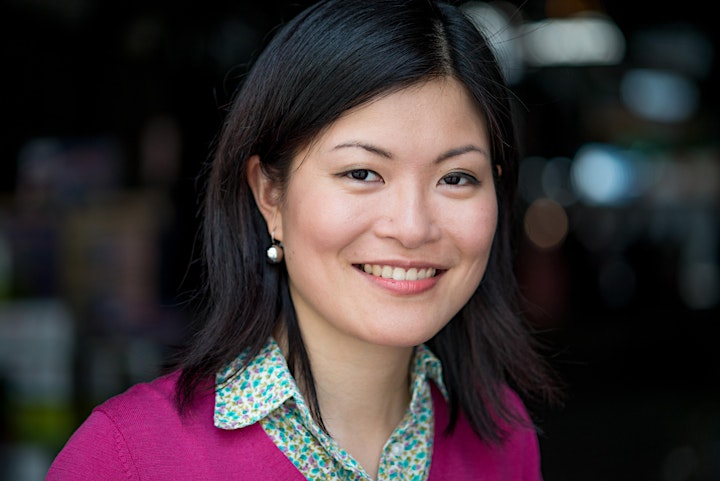 Jennifer Wong
Born and grew up in Hong Kong and now living in the UK, Jennifer is the author of several collections including Goldfish (Chameleon Press) and a pamphlet, Diary of a Miu Miu Salesgirl (Bitter Melon Poetry 2019). Her latest collection, 回家 Letters Home (Nine Arches Press 2020)—which explores the complexities of history, migration and translation—has been named the PBS Wild Card Choice by Poetry Book Society. A poem from the book was Highly Commended in the 2020 Forward Prizes. She studied in Oxford and has an MA in creative writing from University of East Anglia. She earned a creative writing PhD from Oxford Brookes University where she works as an associate lecturer. Her poems, poetry translations and reviews have appeared in Poetry Review, Modern Poetry in Translation, Oxford Poetry, Magma Poetry, World Literature Today, Harana Poetry, Asian Cha, Asian Review of Books, Voice & Verse and others. She teaches at Poetry School and City Lit, and is the founder of What We Read Now online international poetry series.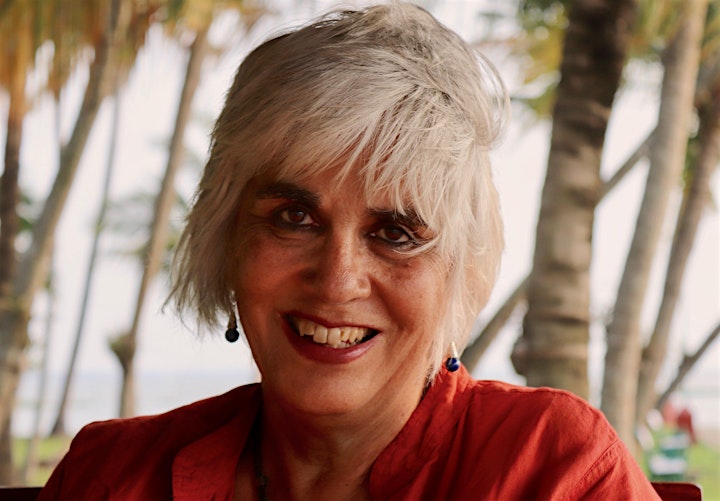 Susheila Nasta MBE FRSL
Susheila Nasta MBE FRSL is Founder of Wasafiri, the Magazine of International Contemporary Writing she launched in 1984. Since its inception, the magazine has championed new writing, consistently highlighting Britain's mixed and diverse cultural heritage and extending the boundaries of literary culture. As well as her work as Editor-in- Chief of Wasafiri from 1984-2019, she has published widely; especially, on the South Asian diaspora, the Caribbean and black Britain. Books include: Home Truths: Fictions of the South Asian Diaspora in Britain (2002), Writing Across Worlds: Contemporary Writers Talk (2004), India in Britain (2012), Asian Britain: A Photographic History (2013); and the co-editorship of the Cambridge History of black and Asian British writing, the first history of this field and which stretches back over three hundred years (CUP 2020). Her recent anthology, Brave New Words: The Power of Writing Now (Myriad Editions) include essays by 15 world writers, presciently speaking about issues of contemporary global concern. Current writing projects include the completion of a group biography, The Bloomsbury Indians and working as consultant on a film of Sam Selvon's epic novel of black London, The Lonely Londoners (1956).
An activist and literary critic, she is committed to public engagement and was a pioneer in seeking to decolonise the curriculum. She is currently Professor of Modern and Contemporary Literatures at Queen Mary College, University of London and Professor Emerita at the OU. She received an MBE in 2011 and received the 2019 Benson Medal with an Honorary Fellowship from the Royal Society of Literature. See:
https://rsliterature.org/award/the-benson-medal/https://www.qmul.ac.uk/sed/staff/nastas.html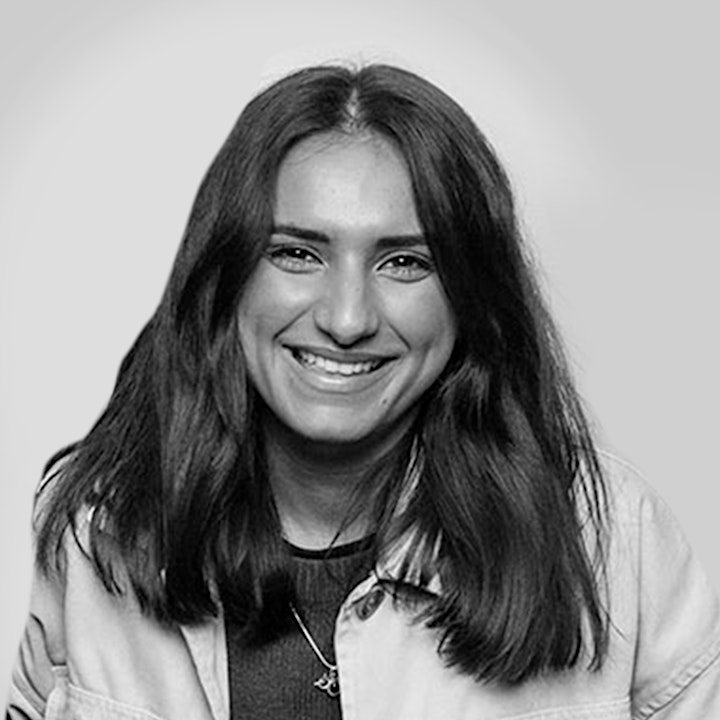 Emma Wallace
Emma Wallace is the Senior Brand Manager for #Merky Books, an award-winning book publishing imprint launched by Stormzy and Penguin Random House UK in 2018. She leads on all things brand, from their social media management and community growth, to brand-led events and initiatives to partnership development. Born and bred in West London, she previously worked in the start-up world before moving on to more traditional organisations like the BBC and Penguin Random House UK. Her favourite claim to fame is that she once ran a Google Hangout (when they were a thing) in CeeLo Green's hotel suite in Singapore.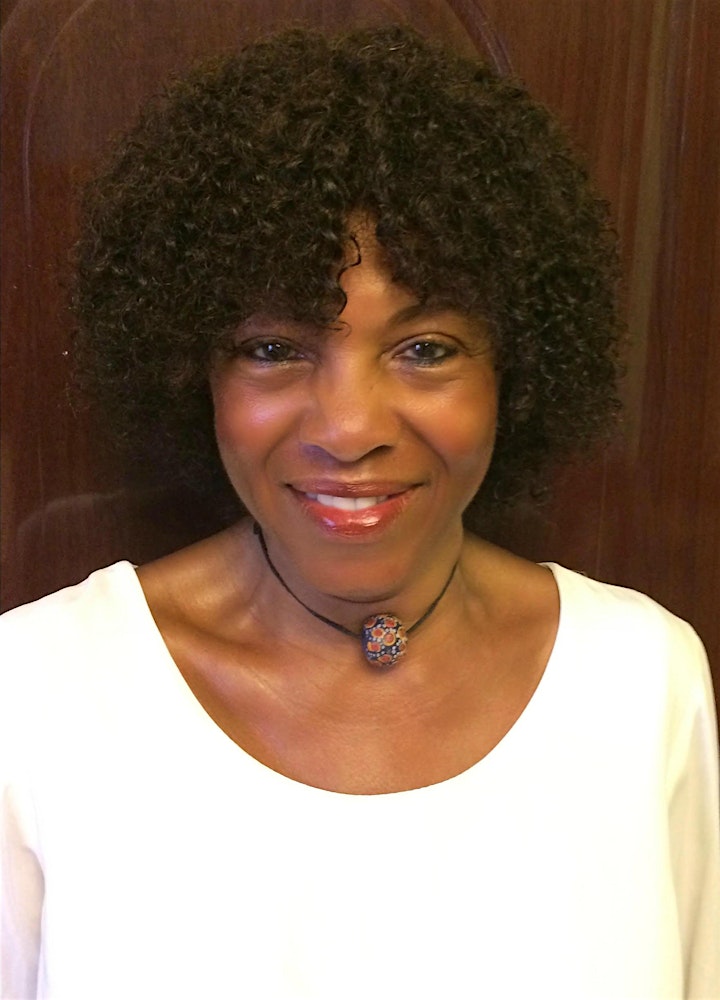 Margaret Busby OBE, Hon. FRSL (Nana Akua Ackon) is a major cultural figure around the world. Born in Ghana and educated in the UK, she became Britain's youngest and first black woman publisher when she co-founded Allison & Busby in the 1960s. A writer, editor, broadcaster and literary critic, she has judged numerous literary awards, including the Booker Prize, received many honours and served on several boards, among them the Royal Literary Fund, Wasafiri and the Africa Centre in London.
Margaret Busby OBE, Hon. FRSL (Nana Akua Ackon) is a major cultural figure in Britain and around the world.
She was born in Ghana and educated in the UK, graduating from London University. She became Britain's youngest and first black woman publisher when she co-founded Allison & Busby in the late 1960s and published notable authors including Buchi Emecheta, Nuruddin Farah, Rosa Guy, C. L. R. James, Michael Moorcock and Jill Murphy.
A writer, editor, broadcaster and literary critic, she has also written drama for BBC radio and the stage. Her radio abridgements and dramatisations encompass work by Henry Louis Gates, Timothy Mo, Walter Mosley, Jean Rhys, Sam Selvon and Wole Soyinka. She has interviewed high-profile writers (among them Toni Morrison and Ngũgĩ wa Thiong'o), judged prestigious literary prizes, including the Booker Prize, and served on the boards of such organisations as the Royal Literary Fund, Wasafiri magazine, Tomorrow's Warriors, and the Africa Centre in London.
A long-time campaigner for diversity in publishing, she is a Fellow of the Royal Society of Literature and recipient of several honorary doctorates and awards, including the Bocas Henry Swanzy Award, the Royal Society of Literature's Benson Medal, and the Royal African Society's inaugural Africa Writes Lifetime Achievement Award.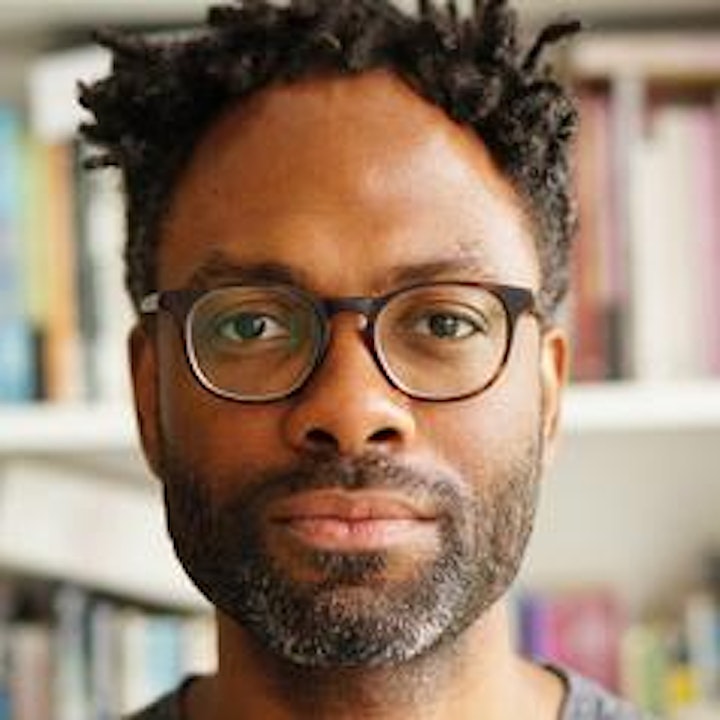 Malachi McIntosh, Moderator
Malachi McIntosh is Editor and Publishing director of Wasafiri. He previously co-led the Runnymede Trust's award-winning Our Migration Story project and spent four years as a lecturer in postcolonial literature at the University of Cambridge. He is the author of Emigration and Caribbean Literature (2015) and the editor of Beyond Calypso: Re-Reading Samuel Selvon (2016). His fiction and non-fiction have been published widely, including in the Caribbean Review of Books, Flash: The International Short-Short Story Magazine, The Guardian, The Journal of Romance Studies, Research in African Literatures, and The Cambridge Companion to British Black and Asian Literature.