Event Information
Refund policy
Refunds up to 1 day before event
Eventbrite's fee is nonrefundable.
RACE, Culture & Antidiscrimination: Concepts, Challenges, Power, and You Workshop with Mamood Ahmad and Sam Jamal
About this event
Onlinevents are offering a total of eight modular workshops delivered which can be taken at anytime to help provide the best quality service to clients. They can be taken in any sequence and the hours will count towards certificate training (process and group based) in Race, culture and antidiscrimination offered separately via Tadf.co.uk (Email: admin@tadf.co.uk).
We take safety very seriously. Please note we will be providing safety and aftercare protocols to provide a contained space for all doing this work and in particular consideration of those with lived in experiences.
This session will orient you to the core tenets and journey of becoming an race and culture-aware therapist, and ask both individually and collectively: what will you need to do to "see" clients who are racially and/or culturally diverse to you in your therapeutic practice? These ideas will be contrasted with similar and white/white dyads identities too as well as in relating differences to "Collective otherness" as a generic term for group level discrimination and prejudice.
We will explore the contextual themes which create racio-cultural "otherness" such as power relations, systemic and indirect discrimination, social and political context, the possible meaning(s) of racial dialogue, racio-cultural identity crisis, and lived-in experiences for client groups whose house is structured differently to your own with its own epistemological frame of reference.
The purpose of these workshops is to kickstart your reflective process so you can make the leap towards equality of service regardless of racial-cultural diversity.
Watch out for further workshops which can be taken any sequence:
Your racial-cultural identity and race story
Centering Antiracist practice
Building and working with Racial-cultural relationships
Exploring Race talk: How, why and when it goes wrong
Antidiscrimination practice & Allyship skills
Working with Racial & cultural identity (part1)
Working with Racial & cultural identity (part2)
Racial and Culture Concepts, Power and You
8 Reasons with RACE, culture training is CORE Competence

This 2-hour workshop will be recorded and you can use the ticket function to pre-purchase the recording before the event. This will be useful for colleagues who are not able to attend the event live and also for those who attend the event live and want to watch it again.
This workshop will be hosted on the Zoom meeting platform where we will use our camera and microphones to interact with each other as a group.
To support practitioners in this time of extraordinary circumstances we are offering access to this group for a self-select fee.
The self-select fee is a radical inclusion policy to open learning for all colleagues. The guide price for this event is £20.00, however, we appreciate that income varies greatly in different locations and circumstances. Please contribute what you can to help us maintain inclusive professional training.
All the colleagues at ONLINEVENTS and the presenters we collaborate with are committed to working in a manner consistent with the BACP Ethical Framework, which can be accessed on the link below. When registering for this event you are agreeing to be present and interact in a manner that is consistent with this Framework.
https://www.bacp.co.uk/events-and-resources/ethics-and-standards/ethical-framework-for-the-counselling-professions/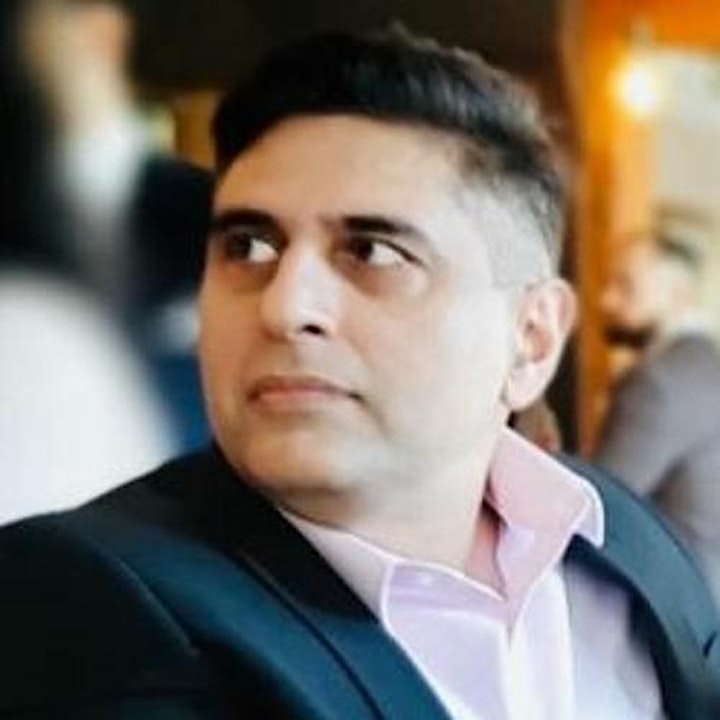 Mamood Ahmad
I am a UKCP Psychotherapist, trainer, author and founder of "The Antidiscrimination Foundation" (TADF) which provides diversity and anti-discrimination focused consultancy & training services to institutes and individuals. (Tadf.co.uk, email: ma@paththerapy.co.uk).
I hold a private practice in the village of Binfield, Berkshire. I am very passionate about Wing Chun so best not to ask me about it unless you have a long time to listen!
Books:
1) Client Perceptions of Being in Therapy – Mamood Ahmad - (April, 2020)
2) Getting the Best Start in Therapy – Mamood Ahmad - (May, 2020)
Website | tadf.co.uk
Twitter | @ahmad_mamood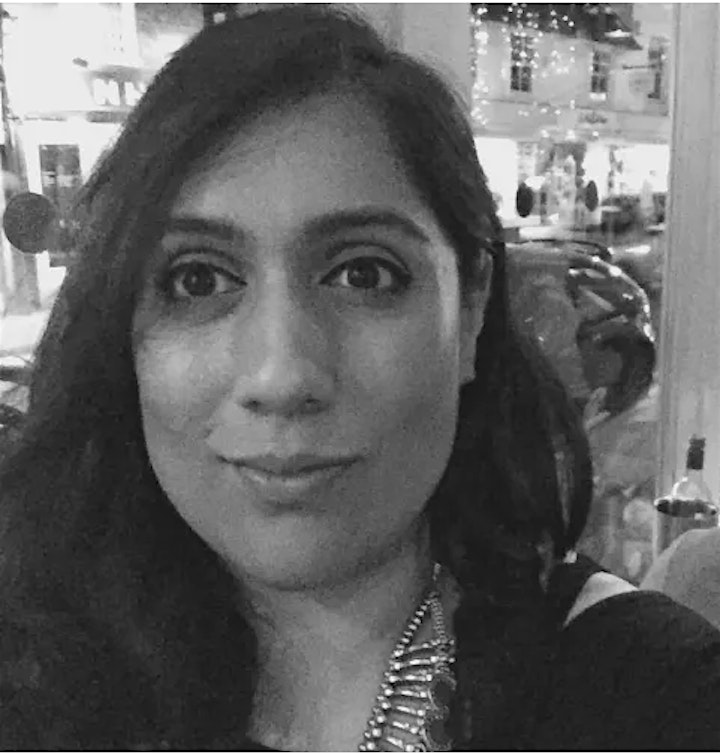 Sam Jamal
Sam specialises in working with abuse, sexual issues, sexuality, trauma, relationships and group work. She is a lead trainer with the anti-discrimination foundation (#TADF)
Date and time
Location
Refund policy
Refunds up to 1 day before event
Eventbrite's fee is nonrefundable.
Organiser of RACE, Culture & Antidiscrimination: Concepts, Challenges, Power, and You
Sandra and John are a sibling team who are proud to be serving the helping professions for more than 10 years with online interactive learning. The workshop programme is being offered alongside the Onlinevents CPD Library which we believe is the world's largest online library of video and audio learning, with instant certification for the helping professions including counsellors, coaches, teachers, supervisors and nurses.
100% Learning Guarantee
Our number one priority at onlinevents is your learning. Which means we stand by our learning experiences 100%, no matter what, no holds barred, no ifs, no buts.