Description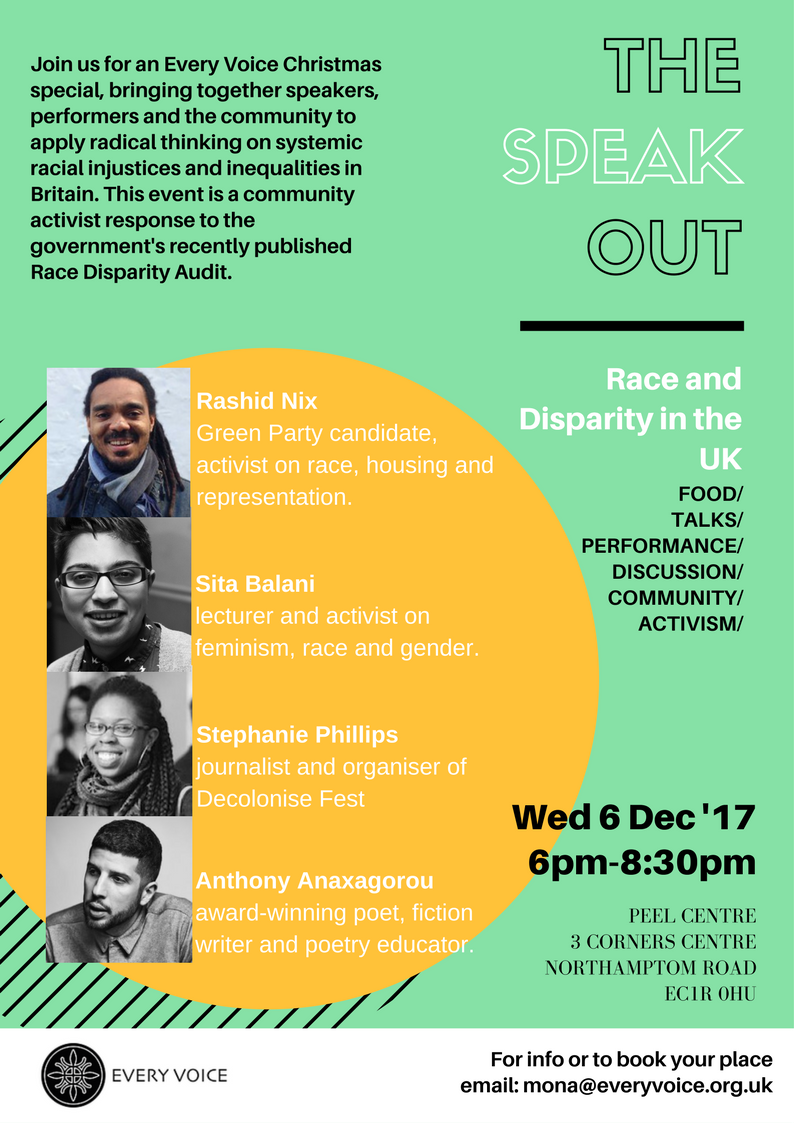 This edition of The Speak Out is the first in a series of events addressing race-related issues, and seeks to bring people together to discuss the issues that matter and share a space for a grassroots response that will influence radical change.
This event is an Islington-based community activist response to the Race Disparity Audit.
The Race Disparity Audit is a recently published report from Theresa May highlighting inequalities faced by BAME communities across the country. The statistics show that if you are from a Black or Minority Ethnic background you are more likely to face poverty, poor educational attainment, poor access to housing, disproportionate force in the criminal justice system and higher mental health rates.

For many of us, this is not new information and is just a mirror describing the unfair reality faced by people in our community every day.

While the report presents no government-led solution, the report does provide an opportunity for the community to come together and hold the government to account on how we tackle the deep-rooted, systemic issue of racial injustice in the UK.
Tackling this deep-rooted problem requires strong action,