Location
Grand Casemates Square
Main Street
GX11 1AA Gibraltar
Gibraltar
A spectacular 487km cycle ride through Andalucia starting and finishing in Gibraltar to raise funds for excluded & homeless Veterans
About this event
Race to the Sun - Your challenge at the Rock!
No Veteran should be forced to sleep on the streets. By taking part in this Challenge you will be raising life-saving funds for homeless and vulnerable Veterans.
This circular ride of 487km over 5 days, sees riders take on Cat 1 ascents and totallying a breathtaking 8,600m through the glorious mountains of Andalucia, Southern Spain. Our bespoke route starts in Gibraltar and taking on the Andalucia mountain range before returning once more to the towering rock synonymous with Gibraltar.
The first day will take us away from the coast almost immediately as we head for the hills, it's a gentle start though with approximately 40km of almost flat riding before we start to climb.
The second day is more challenging and more spectacular as we ride into the Parqué Natural de la Sierra de Grazalema, which we will explore thoroughly as we build to a climactic third day, the highlight of which will be the ascent of the magnificent Puerto de Las Palomas which we will tackle from the tiny village of Zahara de la Sierra, affording us the opportunity to enjoy the climb from its most scenic side.
The fourth day sees us temporarily leaving the Sierra de Grazalema and moving over to the foothills of the Sierra de las Nieves, where we explore the quiet roads and rugged landscape surrounding the historic city of Ronda, the jewel in Andalucía's crown and our home for the evening.
We tone things down just a little for the final stage as we head back to Gibraltar, allowing a network of scenic roads lead us through a series of Andalucía's famous White Villages and away from the mountains, back down to sea level.
This incredible cycling adventure will take you through a wealth of breath-taking scenery, through mountainous regions and sun-soaked valleys, until you reach the world-famous rock.
Are you up for breath-taking views, truly memorable experiences, a great sense of collective and personal achievement?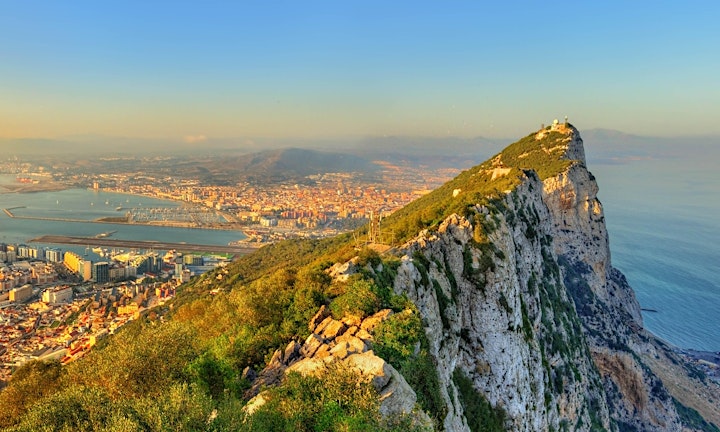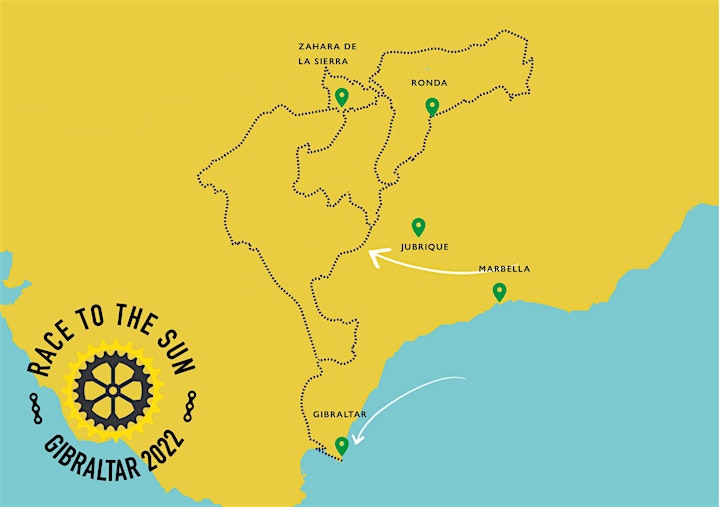 The itinery
• Saturday 1`4th May 2022: all participants to arrive in Gibraltar and meet Ken Hames, the support team and the team from Alabaré
• Sunday 15th May: all participants meet with tour leader and get fitted for bikes (if desired)
• Monday 16th May: day one of cycling - Gibraltar to Algar Approx 90km 1150m Ascent
• Tuesday 17th May: Algar to Cortes de la Frontera Approx 90km 2050m Ascent
• Wednesday 18th May: Cortes de la Frontera to Grazalema Approx 87km 2200m Ascent
• Thursday 19th May: Grazalema to Ronda Approx 105km 2150m Ascent
• Friday 20th May: Ronda to Gibraltar Approx 115km 1050m Ascent
• Saturday 21st May: tug of war against the Gibraltar Regiment (optional) followed by celebration meal, drinks and medals
• Sunday 22nd May: you are now free to fly home or continue with your adventures in Gibraltar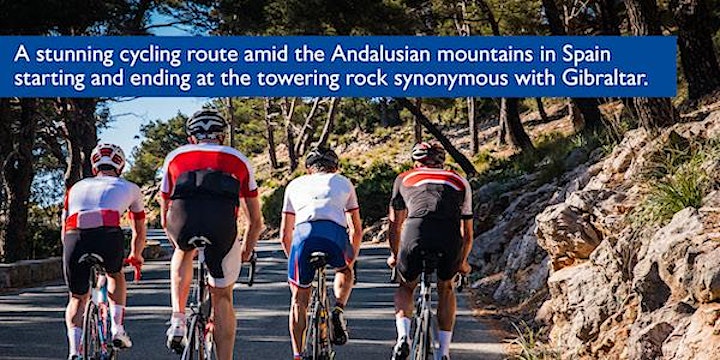 What is included:
• Accommodation for all participants for 8 nights.
• Breakfast and lunch from your first full day on Sunday 15th May through to
breakfast on the day Sunday 22nd May.
• Drinking water and cycling snacks for all cycling days.
• Support vehicles, bike tools, mechanic, water provision and full and
comprehensive first aid provision.
• A team of experienced cycling support staff from Skedaddle.
• An experienced event team to support and cheer you on from Alabaré
• Full route information detailing the climbs and assents for each leg of the
Challenge.
• Full backup support to provide first aid in situ and organise emergency medivac
should this be necessary.
• A fully risk assessed route and emergency management planning.
• Alabaré branded cycling jersey.
• Fundraising pack information.
What is not included
• Flights to and from Gibraltar
• Personal travel insurance
• Personal health insurance is advisable now that we have left the EU
• Dinner
• Alcoholic drinks and drinks during dinner
• GPS system
Road bikes are available for hire from Skedaddle. Ask us for more details.
What you are expected to bring
• A well-maintained road bike*
• Spares* (to be carried by one of the support vehicles for your team)
• Tools necessary to keep your bike on the road
• Clothing (cycling and leisure)
• Any medication needed
• Additional personal spending money
• Passport (valid for at least six months prior to departure)
* Unless you are hiring one from Skedaddle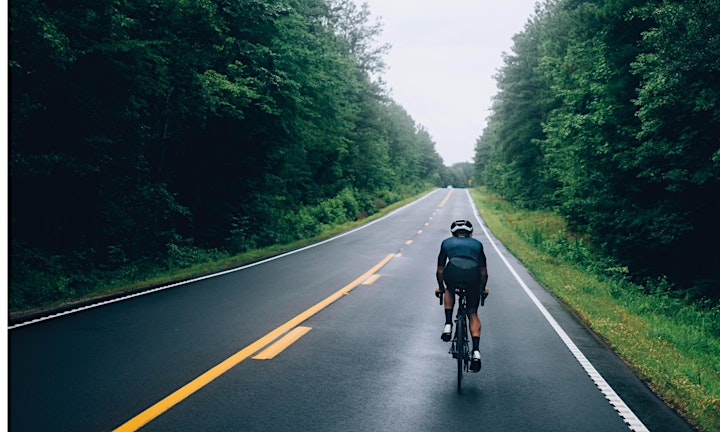 Challenge Fees
To take part we are asking you to raise a minimum of £3,700 (before gift aid) for our work with homeless and vulnerable Veterans. The charity will pay the costs of your participation. All the profit from the Challenge will fund Alabaré's Veteran Community Self-Build programme lead by Ken Hames.
There are two ways of raising the money - you need to decide and tell us which route you are going to use:
1. Self-funded: You agree to pay the cost of the Challenge yourself(£1,700) and then raise a minimum of £2,000 from friends and family. All of the money you raise for the charity is eligible for gift aid.
2. Sponsored: If you chose to pay the registration fee and then fundraise the rest of the challenge costs, then you are committing to raising a minimum of £3,550 prior to gift aid. This must be paid to us in intervals as per the payment schedule below. If you set up a fundraising platform such as Virgin Money or Just Giving, the charity will receive the donations directly. You must make your sponsors aware that some of the money raised will be paying for the cost of your participation in the trip (close relatives and businesses will not be able to add gift aid to the donations that you raise.
If you chose the sponsorship route (and many do) then please be aware that if you are not able to raise the funds needed against the payment schedule below, then you will be asked to make up the difference personally. Some people chose to ask friends and family to pay into a crowdfunding account for their costs and then raise money for the charity using Virgin Money, for example.
Key dates
£150 payable when you register your interest (we will call you to take this payment after you have registered)
£250 payable by 2nd August to reserve your place (non-refundable unless we cancel the event)
£750 payable by 1st October 2021
£1,000 payable by 1st December 2021
£1,000 fundraised and payable by 1st March 2022
£550 fundraised and payable by 1st July 2022
Please see the full terms and conditions for our cancellation and refund policy.
Why fundraise for Alabaré?
By taking part in this Challenge you will be raising life-saving funds for homeless and vulnerable Veterans and specifically for our Community Self-Build programme.
Alabaré's Homes for Veterans provide supported accommodation to British Armed Forces Veterans who are homeless or at risk of becoming homeless.
We believe no Veteran should be forced to sleep on the streets.
We provide dedicated support to Veterans across the South of England and Wales - specifically; Wiltshire, Hampshire, Gloucestershire, Devon, Dorset as well as North and South Wales.
On any given night our Homes for Veterans are able to keep over 100 Veterans off the streets.
Get In Touch
If you would like more information about this Challenge or are interested in signing up please contact us at fundraising@alabare.co.uk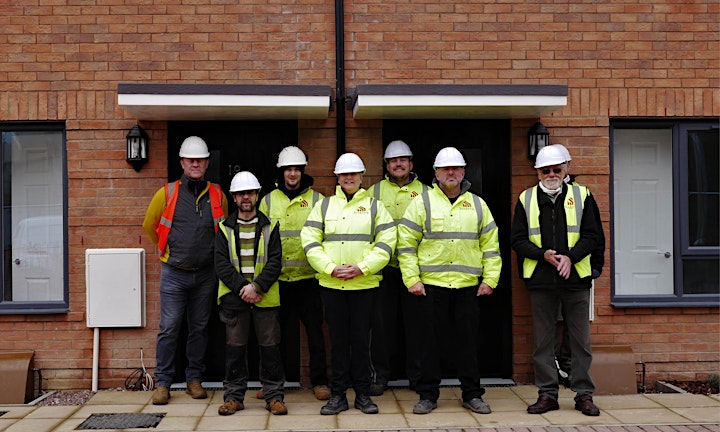 About Ken Hames MBE
From humble beginnings as a boy working on his grandfather's hill farm, he eventually rose to the rank of Major in the Army, commanding an elite mountain unit. Ken (pictured above, left) has seen action in many parts of the world and has led more than 20 major expeditions.
After years of military service, Ken decided to call it a day and join the world of television and broadcasting.
His first TV show in 1995 (while still in uniform) was The Trek (Meridian) with the help of Princess Diana; he took 12 disadvantaged youngsters to the heart of Africa on a 500-mile journey over desert and mountainous terrain. Diana described Hames as "the master practitioner'.
Now Ken focuses his energy on supporting homeless and vulnerable Veterans, working alongside Alabaré's Homes for Veterans.
Alabaré commits to adhering to Government guidelines and best practice to keep you and our team safe during the Challenge. If you have any questions about Covid please contact us.
This event is being delivered by Alabaré Christian Care & Support in partnership with Ken Hames and Skedaddle.