Racism in Real Time: How to Address White Fragility in the Here & Now Workshop with Charmaine McCaulay & Lizzie Cummings (WHITE FOLKS ONLY)
About this event
Real healing from Racism requires a holistic approach, which demands not only our intellect but also our visceral bodies. Beating hearts and souls must be allowed to speak their truths
Racism in Real Time Workshop for WHITE FOLKS ONLY
How to address white fragility in the here and now
Allow your body to speak to you. Sometimes it will be in soft hushed tones, other times with a bang of anger or rage, other times your body may vibrate with joy and forgiveness. However, the message arrives, try to be open and find time to be with your precious message that is only for you.
This 2-hour Race/Racism workshop -`How to address White fragility in the here and now' focuses on the body - your body. It is through the body that real change can and does occur.
For too long many have thought that change can only occur through the intellect, reasoning and educational training. You may have read the books, had some useful discussions on racism and yet still you are stuck with no real sense of what to say or do when you find yourself in the middle of real-life situations. Reading, and pondering, can only get us so far. In reality we are still suffering from the daily woes of racism. Since it is your body that feels the visceral impact of racial trauma, therefore, it is only by working with your body that any meaningful change can happen.
To find out more you can attend my 2-hour taster online experiential workshop called Racism in Real Time: Thursday February 17th from 18:00 to 20:00 - WHITE FOLKS ONLY
There will be a separate workshop for BIPOC. Through experience I have learned that a safe space is created when both groups work separately.
Visit www.kokorotherapy.co.uk/racism-in-real-time for more information and to listen to my podcasts which will give you a flavour of what is on offer. If you know of anyone or any organisations that would benefit then please pass this information on.
This workshop will be hosted on the Zoom meeting platform where we will use our camera and microphones to interact with each other as a group.
To support practitioners in this time of extraordinary circumstances we are offering access to this group for a self-select fee.
The self-select fee is a radical inclusion policy to open learning for all colleagues. The guide price for this event is £20.00, however, we appreciate that income varies greatly in different locations and circumstances. Please contribute what you can to help us maintain inclusive professional training.
All the colleagues at ONLINEVENTS and the presenters we collaborate with are committed to working in a manner consistent with the BACP Ethical Framework, which can be accessed on the link below. When registering for this event you are agreeing to be present and interact in a manner that is consistent with this Framework.
https://www.bacp.co.uk/events-and-resources/ethics-and-standards/ethical-framework-for-the-counselling-professions/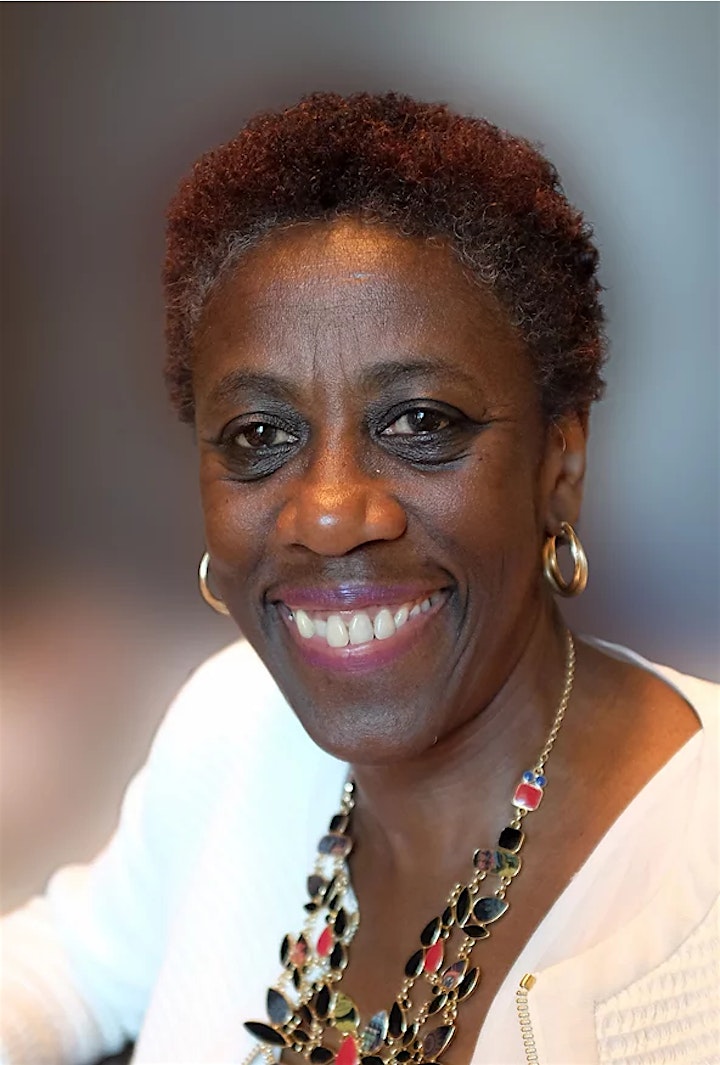 Charmaine McCaulay
Charmaine McCaulay is an accredited integrative body therapist, who considers the client to be addressed as a whole person. This means that each individual is seen as a composite of feelings, thoughts, emotions, and even the intangible aspect called the 'soul' or 'spirit. Charmaine specialises in race and racism and works with the various ways we are psychologically, emotionally, physically, and spiritually wounded by race and racism. Charmaine feels uplifted and energized to do this work, doing it with love and dedication.
Website | https://www.kokorotherapy.co.uk/introduction-to-racism-in-real-time
Lizzie Cummings
Lizzie Cummings - holding space as a white woman : is a drama and movement therapist who has worked in schools, mental health settings and private practice for 19 years. She works with the body, play and imagination to help access and aid expression of internal and relational conflict and to promote healing and personal growth. Lizzie is grappling with and tending to her own internal racist as a small part of the larger endeavour to understand and help heal the racial wounding suffered by humanity. She recognises this is a long time coming but it is never too late to learn and grow.