Radiance of the Sun: Astronomy and Hallucinogens in Native California
Radiance of the Sun: Astronomy and Hallucinogens in Native California.
About this event
This event will be the inaugural presentation by UCLan's Centre for Field Archaeology and Forensic Taphonomy focusing on recent research led by Dr. David Robinson's AHRC funded 'Unravelling the Gordian Knot' project. It focusses on exciting new discoveries in Native California on solstitial sunlight interactions with rock art and hallucinogens at the painted site known as Pinwheel Cave. The presentation will be hosted with UCLan's Media Professor Erik Knudsen, director of the Storylab Project. The presentation will include participants from the Project's international team from France, Greece, the USA and including videos and live interviews from a multi-disciplinary perspective. You will learn from contemporary members of the Tejon Indian Tribe, whose ancestors made this remarkable art, and hear from the Wind Wolves Preserve who are entrusted with caring for thus and other world class sites in this beautiful landscape. We will include a demonstration of our Virtual Reality immersive platform on the complex and colourful rock paintings of other rock art and how this VR platform contributes to re-connecting Native Californians to their sacred places. The presentation will be live streamed, with audience members able to ask questions throughout the event.
The event will be hosted by Dr. David Robinson and Professor Erik Knudsen. Participants include,
Sandra Hernandez (Tejon Indian Tribe)
Melissa Dabulamanzi (Wind Wolves Preserve)
Dr. Kristina Gill (University of Oregon)
Dr. Ana Ejarque (French National Centre for Scientific Research)
Dr. Matthew Baker (University of Strathclyde)
Devlin Gandy (University of Cambridge)
Dr. Iakovos Panagopoulos (Ionian university)
Dr. Brendan Cassidy (University of Central Lancashire)
Prof. Erik Knudsen (University of Central Lancashire)
Dr Lynn Dennany (University of Strathclyde)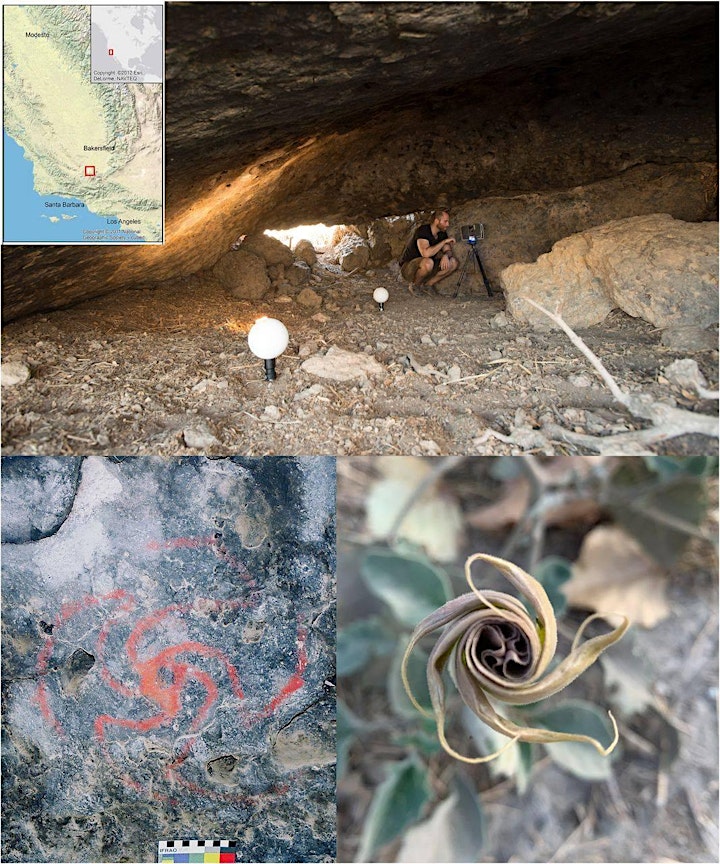 Organiser of Radiance of the Sun: Astronomy and Hallucinogens in Native California