Description
The work of Gerd Arntz became widely appreciated in the age of the internet, but his role in developing infographics is rarely recognised. In 1926 he was recruited by Otto Neurath to work at the Viennese Socio-Economic Museum. Here the idea was to develop ways of presenting information graphically so that anyone could understand the data, regardless of their ability to cope with written language. Their method became known as the ISOTYOPE (International System of TYpographic Picture Education). It has been incorporated in all sorts of ways on websites across the world. But its radical origins are only rarely mentioned.

This is the second of four Radical Design in Action seminars organised by the Industrial Workers of the World in London.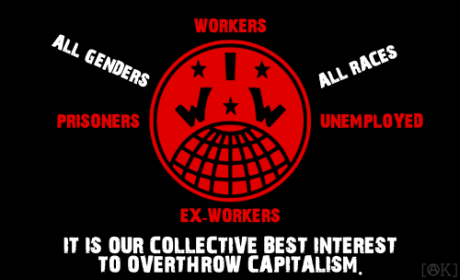 The aim of these seminars is not to see design as technique, but to understand how radical design can grow out of an active engagement in social movements.
Both Neurath and Arntz were very much involved in the German Revoultion of 1918-19. Neurath was thrown in jail for his part in the Bavarian Soviet Republic. Much of his later life was involved in looking at how a society based on the exchange of goods in kind can work democratically. While Neurath remained a life-long social democrat, Arntz joined the Council Communists in the General Workers Union, known by the initials of its german name AAU. This was a German adaptation of the One Big Union developed by the Industrial Workers of the World in the USA.