Description
Within revolution, there has always been romance… Mary Wollstonecraft strongly disagreed with the treatment of women within the institution of marriage, even though she would go on to marry her lover William Godwin. Friedrich Engels discovered love when he was researching the lives of the working class in the slums of Manchester, meeting Irish immigrant Mary Burns who he had a relationship with for over 20 years. Beatrice and Sidney Webb, who as a couple played a huge role in the formation of both the Fabian Society and the Labour Party, didn't marry until after the death of Beatrice's father, and after much persuasion.
Join this special tour of our main galleries and hear about love stories through history – a perfect lunch date for romantic radicals. The Left Bank cafe bar will be open until 5.00pm for those who would like to end their tour with a glass of wine or hot drink.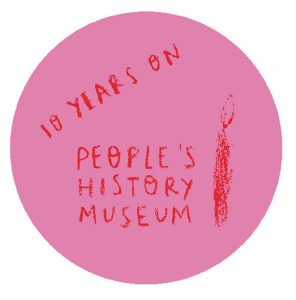 Suitable for 16+
Treat yourself to 10% off in The Left Bank cafe bar and 10% off in the museum shop when you attend an event at PHM
Part of the celebrations of PHM's 10th birthday as the home of ideas worth fighting for.
This event is free at the point of booking but we ask attendees to make a cash donation at the event if they are able to do so. PHM's public programme relies on your donations
We have purposefully released more tickets than the capacity of the event to account for people who book in advance but cannot attend on the day. Please note that booking a ticket for this event does not guarantee entry. We recommend arriving early to avoid disappointment
Please contact the museum as soon as possible if you wish to cancel your booking so your place can be given to another visitor
For further information please contact the museum on 0161 838 9190 or email events@phm.org.uk
Organizer of Radical Relationships guided tour
People's History Museum (PHM) in Manchester is the national museum of democracy, telling the story of its development in Britain: past, present, and future.  The museum provides opportunities for people of all ages to learn about, be inspired by and get involved in ideas worth fighting for; ideas such as equality, social justice, co-operation, and a fair world for all.