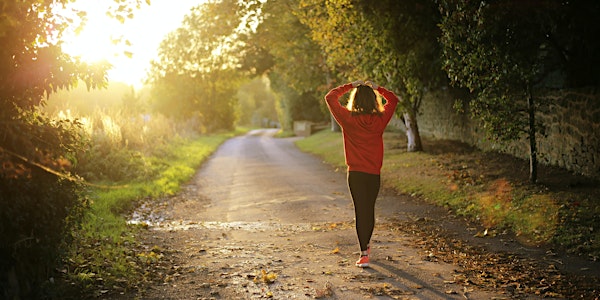 Radical Wellbeing | Delivered by Dr. Maeve Lankford
Refund policy
Contact the organiser to request a refund.
Eventbrite's fee is nonrefundable.
Radically transform your approach to your own wellbeing such that you emerge as someone who is healthier, happier and more vital than ever.
About this event
The Radical Wellbeing Programme is delivered by Dr. Maeve Lankford over a course of 4 x 1 hour webinars.
Module One: 13th May 2021 - Physical Wellbeing
Module Two: 27th May 2021 - Emotional Wellbeing
Module Three: 11th June 2021 - Mental Wellbeing
Module Four: 25th June 2021 Spiritual Wellbeing
Based on the concept developed by Stephen Covey, Radical Wellbeing says that for us to be at our best, we need to constantly make time to 'sharpen the saw', i.e. to look after our emotional, mental, physical and spiritual wellbeing.
Many of us do some of these things at least some of the time. But imagine if you were to do all of them, more consistently. What if you felt emotionally secure, mentally balanced, physically fit and spiritually nourished?
Being well physically; mentally; emotionally and spiritually has a hugely positive impact on every other domain in your life – your relationships improve because you have more energy and are feeling better in yourself so can show up better for others in your life. You are more creative and energetic for work and make better decisions about how you share your time and talent. And you have more energy for hobbies and interests, energy and time that you previously longed for but couldn't seem to find.
The Radical Wellbeing Programme is delivered by Dr. Maeve Lankford.