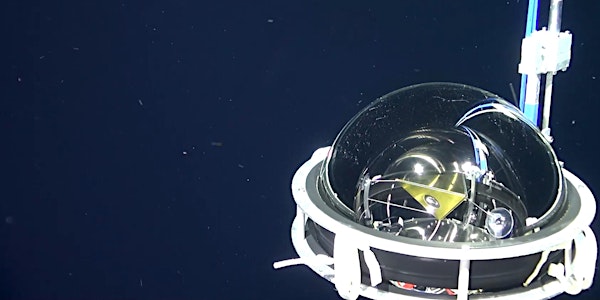 Radio Amnion: Sonic Transmissions of Care Live
Location
Ambika P3
35 Marylebone Road
London
NW1 5LS
United Kingdom
Join Radio Amnion for a live listening event with artists Abbas Zahedi, Margarida Mendes and Andrea Zarza Canova.
About this event
This discursive listening event coincides with the full moon launch of the new audio commission by artist Tuomas A. Laitinen for Radio Amnion (March 17-19). This first public event of this Ocean sound art project includes some of the contributors from Radio Amnion's previous moon transmissions. Joining us will be London based artists Abbas Zahedi, Margarida Mendes, Andrea Zarza Canova and a special guest while the project is temporarily installed during the Cloud Sediments exhibition and the Ecological Futurisms CREAM festival. Each artist will give insight into their project and practice and we will have the opportunity to listen back to these compositions in the deep caverns of AmbikaP3 for the first time since their deployment in the water.
Abbas Zahedi's Ourano Amnion, 2021 - 5"30'
Margarida Mendes' Lateral Waters - 50'40" (excerpted)
Andrea Zarza Canova's This is the Sea, An Ocean Away - 48"24' (excerpted)
Radio Amnion is attached to an oceanographic monitoring station operated by Ocean Networks Canada (ONC). ONC's infrastructure allows the SFB1258 Neutrino and Dark Matter Group of the Technical University of Munich to deploy their kilometer scale subaquatic telescope there as well. These two institutions host the lunar ritual of Radio Amnion, a networked sound sculpture attached to these eco-cosmic sensing arrays. Radio Amnion broadcasts only during the full moons, both deep in the sea and online at www.radioamnion.net.
For more information and to sign up to the mailing list please see the website.
We look forward to sharing time and space with you in the realms of the deep.
Jol Thoms/Radio Amnion