Sales Have Ended
Registrations are closed
Unfortunately, ticket sales have now ended for this event. If you think this is displaying in error, please get in touch at mt18apj@leeds.ac.uk
Sales Have Ended
Registrations are closed
Unfortunately, ticket sales have now ended for this event. If you think this is displaying in error, please get in touch at mt18apj@leeds.ac.uk
An exciting range of Radiography-themed evening webinars! Read the description below to discover which events you would like to attend!
About this event
Hopefully you've enjoyed the first few webinars!
Please note the early start time for Hari Trivedi MD's webinar on 11th March, of 18:00 - this is to account for the time difference with Hari presenting from Georgia, USA.
Any questions at any time, please get in touch at KFAJ2021@gmail.com
18th February Chris Kalinka & Richard Evans
It is an absolute pleasure to present Chris Kalinka and Richard Evans OBE, with an opportunity to discuss a range of topics, based on their experiences in Healthcare and Radiography! If you'd like to ask Chris and Richard a question for discussion, please get in touch via the following Google form:
Chris is the current President of the SCoR and carries 34 years of experience within the profession. His career has included being a Professional Head of Radiography and roles with Managerial responsibilities too. Chris enjoys engaging with Radiographers, and other Healthcare professionals, in order to advocate for the profession and promote evidence-based, considered and compassionate professional practice.
Richard has been the CEO at SCoR for 17 years, and his tenure has overseen sizeable growth in membership, alongside the constant modernisation of the Radiography profession. He brings 40 years of experience within Radiography to the table and in 2016, Richard received his OBE for services to Radiography.
Both are working incredibly hard at the moment and joining us despite their very busy schedules - we're really grateful.
You can follow Chris and Richard on Twitter at @ChrisKalinka and @RichardEvans40, respectively.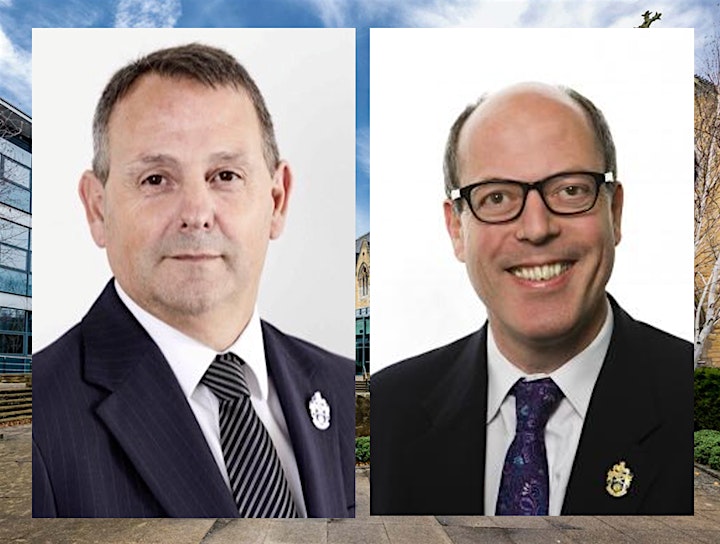 25th February Leticia Baker
Known to some as ResearchRadTish, Leticia is an experienced Advanced Practice Radiographer, with expertise in Radiography Research and Clinical Trials. Not only is it the middle of a pandemic, but Leticia has recently started a new job - we're particularly grateful for her finding the time to come along! Leticia now works at Nottingham University Hospitals as Principal Research Radiographer.
She has an additional professional interest in Response Evaluation Criteria in Solid Tumours (RECIST) and her talk will incorporate her career experiences and discuss how Radiographers can more easily get involved in Research!
You can follow Leticia on Twitter at @ResearchRadTish.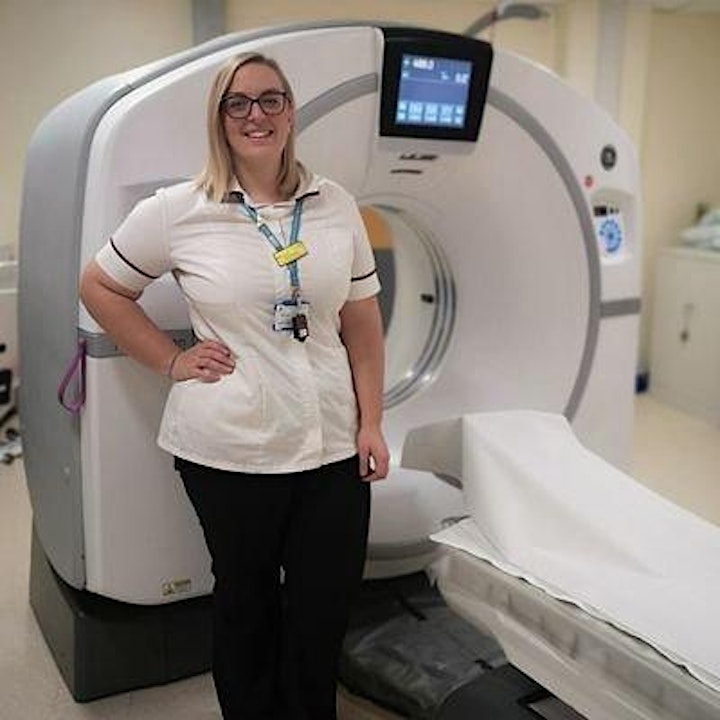 4th March Jackie Matthew
Jackie is a Clinical Academic Sonographer and currently a Clinical Doctoral Fellow with NIHR and King's College London, after winning the prestigious NIHR Clinical Doctoral Research Fellowship just this year. She is a highly respected Researcher, chairing the SCoR's Research Advisory Group whilst still managing to find the time to work clinically as a Sonographer for Guy's and St Thomas' NHS Foundation Trust!
Jackie will deliver a talk on her career, current research into antenatal 3D ultrasound and MRI technologies to assess facial and cranial features for potential congenital abnormalities and also offer an insight into why students and newly-qualified Radiographers should engage in Research and how they can get started. We're really grateful to Jackie for agreeing to present given how busy she must be with her studies and clinical role.
You can follow Jackie on Twitter at @JackieMatthewJM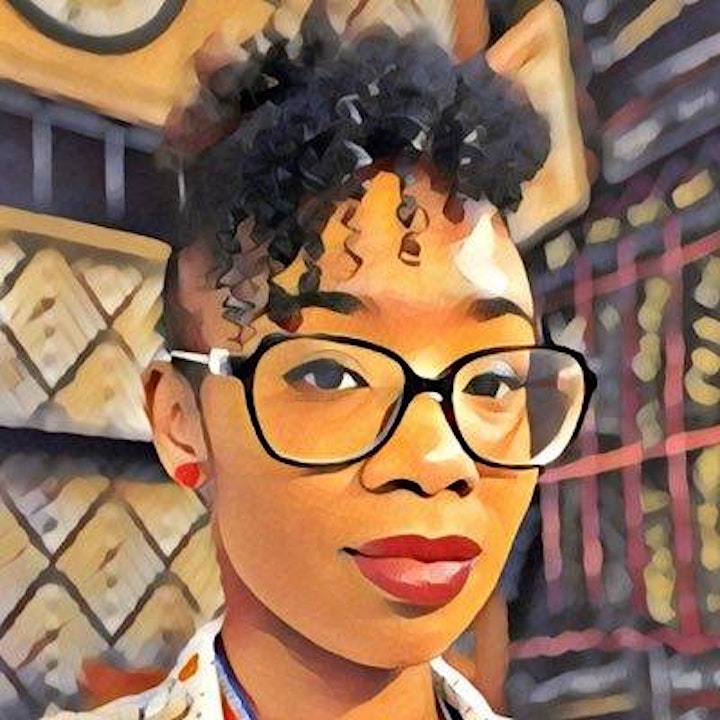 11th March Dr Hari Trivedi
Hari is an Emergency Radiologist based in Atlanta, GA in the United States. As well as practising clinically, he is an Assistant Professor at Emory University. His key interests are in deep learning, natural language processing, and big data. His research tends to incorporate both these interests and his clinical responsibilities as a Radiologist. Hari will talk about his area of expertise in a fascinating presentation.
He was also recently appointed as Chief Medical Officer for BioData Consortium, a company which aims to assist in the accelerated development of artificial intelligence technology in medicine. Given how busy he must be, and the inconvenience to him of negotiating a time difference, we are very appreciative of him agreeing to present.
You can follow Hari on Twitter at @HariTrivediMD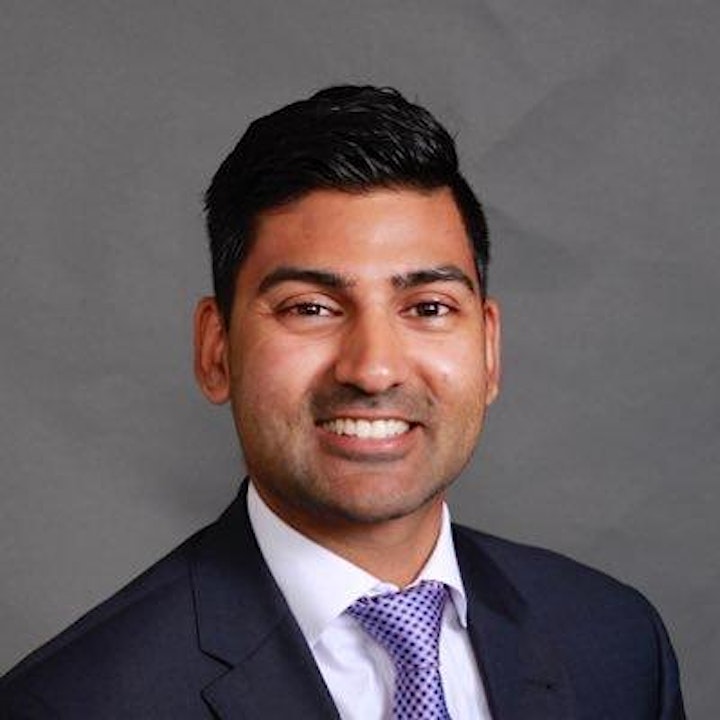 18th March Emma Rose
Emma is a Clinical Specialist Radiographer, based at Great Ormond Street Hospital in London. She is highly specialised in Paediatric Interventional Radiology, and has additional experience as the Vice-Chair of the Association of Paediatric Radiographers. Emma is currently a Visiting Fellow at London South Bank University.
Her talk will offer an overview of Paediatric IR, including some interesting cases and the current scope of the service. Emma has offered her spare time in recent weeks to act as a Vaccinator for COVID-19 - her finding the time to talk is incredibly appreciated.
You can follow Emma on Twitter at @Paed_IR_Rad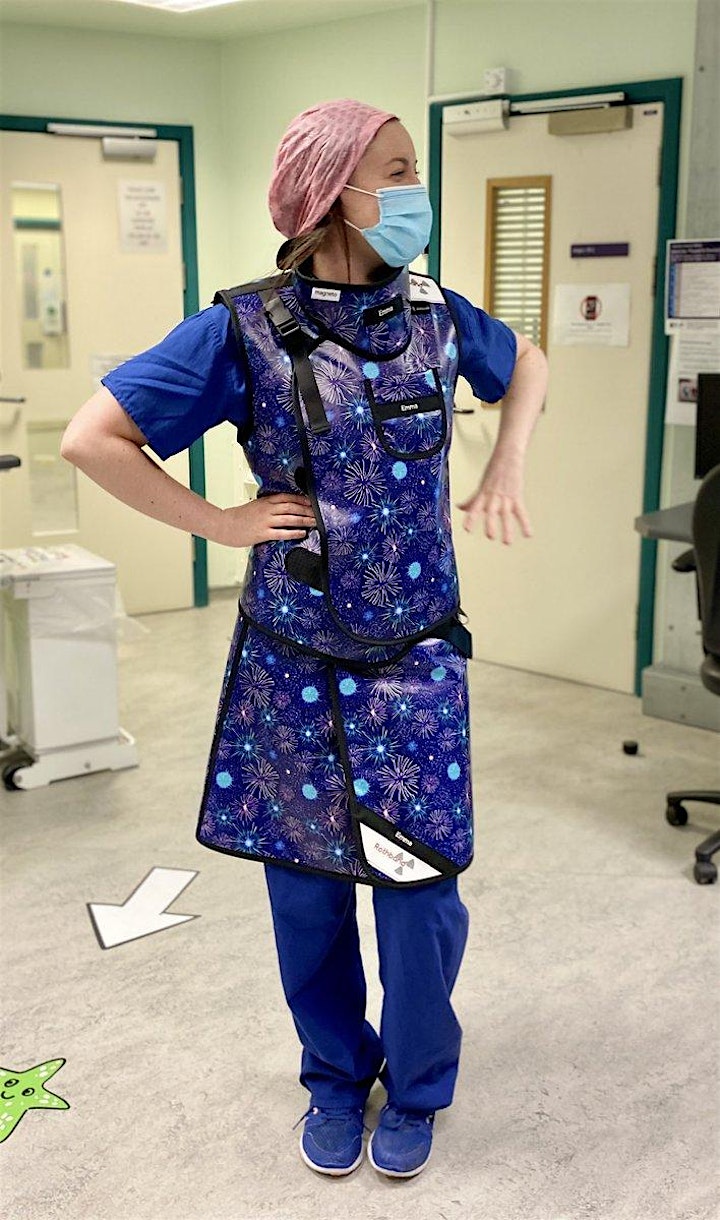 These seminars are all totally free; however if you are able and willing, we are welcoming donations to our chosen charity: The Trussell Trust. They are an absolutely fantastic charity supporting the mission of ensuring no-one goes hungry in the United Kingdom. All donations will be safely and securely delivered to the charity through JustGiving. This can be accessed through the following link or QR Code below: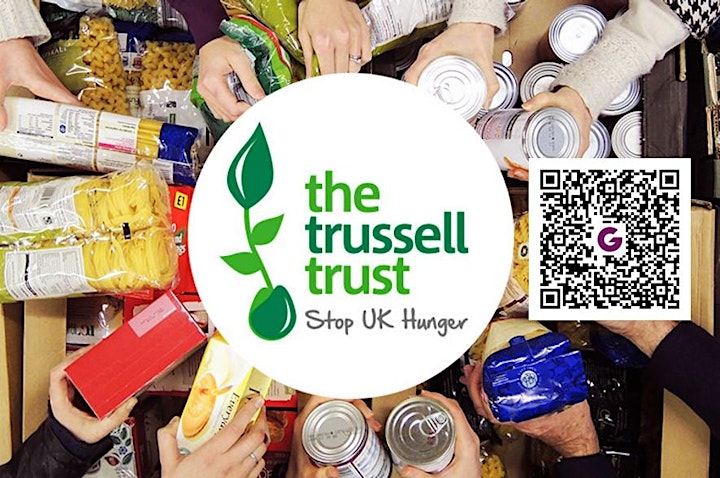 A lot of information will be released via Social Media - for regular updates on this seminar series on Twitter:
Kieron Fox @RadFoxK Adam January @APJanuary
If you have any questions or queries: KFAJ2021@gmail.com
NOTE: If you acquire a ticket for All Of The Webinars, you will also be emailed a link to future webinars organised as part of this series - this is likely to be a maximum of 5-6 webinars. If you would not like to receive further correspondence exclusively about this series, please do get in touch at KFAJ2021@gmail.com
We're currently working on the prospect of recording of the individual seminars and making them available for viewing afterwards. Please register for an event(s) as you normally would if you are unable to attend and would like a recording to be sent to you (all being well!). By attending a webinar, you are agreeing to the notion that the event will be recorded in full and this may include any questions placed in the Q&A Bar