Ragged Trousered Philanthropists -UCU Fighting Fund Tickets - Mumford Theat...
Description
We are pleased announce UCU Eastern & Home Counties Regional Committee Sponsorship of this Townsend Theatre Production of socialist classic novel The Ragged Trousered Philanthropists by Robert Tressel. This exciting adaption for the theatre as a one-man show will take place at the Mumford Theatre in Cambridge on Saturday November 3rd at 7.30pm. https://www.anglia.ac.uk/arts-law-and-social-sciences/mumford-theatre/whats-on

For UCU members and their supporters we have a limited number of free tickets but we would ask that you make suggested donation of £5 ( usual price £12.50) to the UCU Fighting Fund via this link https://www.ucu.org.uk/fightingfund ** If you can afford more please do but if you can't then please don't worry and come anyway ! **
These tiickets will be on a first come-first served basis so we recommend you get tickets early to take advantage of this offer.
Any profits UCU EHCR makes in the sponsorship of this event will go to the UCU Fighting Fund ; UCU uses its fighting fund to support members involved in disputes, including the provision of strike pay where appropriate.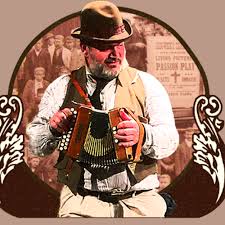 ***POST SHOW Q&A - We will also be having a post show Q&A of approx. 20 minutes which everyone is welcome to attend. There will also be some information stalls about UCU & local conservation project The David Parr House - https://davidparrhouse.org/