Raíces: Lourdes Fernández Flamenco Show
About this event
Raíces is new touring flamenco show by the acclaimed flamenco dancer Lourdes Fernández. Supported by a star cast of flamenco artists. Live flamenco is back at Peña Flamenca de Londres in Pimlico!
Always a favourite with Peña audiences, Lourdes Fernández emerges from lockdown with this unique show: 'Raíces'. The roots of flamenco....with a modern twist.  Lourdes is joined by top flamenco musicians: Adrián Solá on guitar, Demi García-Sabat on percussion, Mónica García, cante flamenco and Fuensanta Zambrana-Ruíz playing flamenco violin.
Doors Open 7pm. Tickets £10 members.  £14 non-members.
Plus..fundraising sale of Ron Hitchins' flamenco memorabilia. Ron was a flamenco legend in London and left behind a huge collection of flamenco recordings, posters and art work. See Ron's legacy at ronhitchins.com. We have a few of his artefacts for sale to benefit the peña's finances.
Our Venue. The Peña Flamenca de Londres is hosted at the Church Hall of the Holy Apostles in Pimlico. It is a large and ventilated hall with well-spaced seating around well-distanced tables accommodating small groups, couples or singles. The venue has level access and diabled toilets. See how to get there here.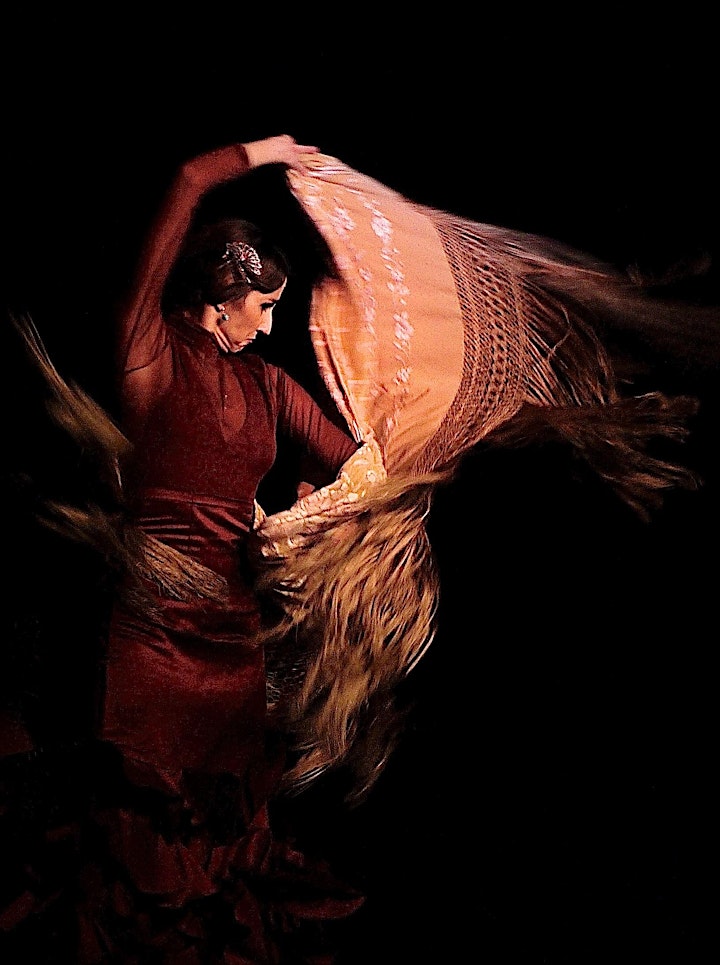 Organiser of Raíces: Lourdes Fernández Flamenco Show