Description
Sponsored by: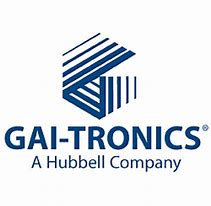 One of the UK rail industry's fastest moving subjects, the Signalling sector is undergoing major transition.

With over 60% of the existing signalling network due for renewal, bold decisions are being taken regarding its transition to ETCS benefits of greater efficiency, capacity and value. That certainly doesn't discount traditional analogue systems though, the integration of which with digital requires careful consideration in balancing operational efficiency and cost.
In exploring the scope of this topic, we will hear firstly from Siemens, their delivery on Thameslink an the UK network's first significant example of digital progress, as well as from supply chain SMEs Fenix Rail and our hosts for this event, GAI-Tronics, on the changing market challenge and the development of progressive solutions. With further speakers to be confirmed, we will also welcome the University of Surrey, whose SAFRON project is unlocking the complexity of challenges to TOCs in making the transition from analogue to digital connectivity.
Ts & Cs
Please note that this event is FREE for full paying Rail Alliance Community Partners. For all other bookings a payment link will be emailed to you for £150+VAT.
By obtaining a ticket you agree to our terms and conditions