Raindance VR Masterclass: Crafting VR Experiences for Social Change & Impact

Monday, May 22, 2017 from 6:00 PM to 9:00 PM (BST)
Event Details
Virtual Reality has emerged as a new artistic medium and a creative platform. From storytelling to empathy building—how can creators leverage the power of VR for social change and impact? Join us to learn from the masters in this field.

For the first time in history, Virtual Reality can give us an opportunity to more efficiently and sustainably change public perception. VR is a powerful medium for empathy building, allowing the audience to feel what it's like to walk in someone else's shoes. Whether you're a filmmaker, film student, media professional or an agency creative, Raindance VR masterclasses provide you with the knowledge you need to start crafting powerful experiences in virtual reality. Our goal is to inspire creators across all mediums—filmmakers, artists, writers, illustrators, creatives, game designers, musicians and more—and help them connect, learn and bring their creative ideas to life. In this masterclass we will discuss narrative story-creation in VR for social change, practicalities around shooting and distribution to maximise impact.
At the end of the masterclass, you will come away with knowledge about:
How you can leverage VR for non-fiction storytelling to craft experiences that improve awareness, education, and lead to action.

From developing a concept to narrative story-creation. First Person v/s Third Person POV in narrative VR for social impact including directorial approaches.

How to prepare for challenging conditions around shooting.

Where to showcase and how to distribute your VR experience to educate and influence people and policymakers around the world. How to measure impact and success.
We will do hands-on VR demos before and after the masterclass. There will also be a panel which will give you a chance to engage with the speakers and ask them questions.
Who should attend?
This masterclass is open to anyone who has an interest in learning more about creating powerful experiences in Virtual Reality. You don't need a prior experience with the concepts, tools or resources of VR. Just bring your enthusiasm to learn more from the best instructors in this field.


About the speakers
Catherine Feltham, Director and Producer at WaterAid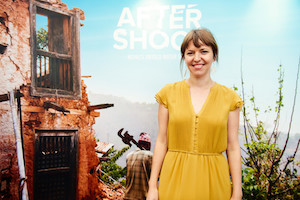 Catherine Feltham is a film director and producer working in WaterAid's in-house production unit. Catherine directed award-winning short documentary 'Across the Tracks,' which explores how good sanitation can help keep women safe from violence in India. She also directed the interactive film, 'Parallel lives', which contrasts experiences of midwives in Tanzania and the UK. She loves to use film as a creative tool for inspiring and motivating people to act. Her latest project is WaterAid's first 360/VR film - Aftershock. It transports us to Nepal where a community looks to rebuild their lives after the devastating 2015 earthquakes.
Aftershock: Nepal's Untold Water Story
This is the charity WaterAid's first virtual reality film. It follows plumber Krishna Sunuwar, 58, as he works with his neighbours to repair the village's water system after the 2015 devastating earthquakes. Nearly half of all water supplies were destroyed across earthquake-affected areas, leaving thousands of people without enough clean water and vulnerable to disease. Shot in the hilltops of Kharelthok, home to 3,900 people, the film brings viewers closer to WaterAid's work than ever before and demonstrates - in 360 detail - the water challenge after the earthquakes. The project has been supported by the HSBC Water Programme.
Toni Shephard, Director at Animal Equality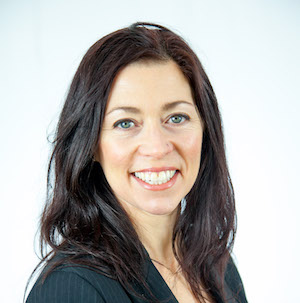 Toni Shephard is UK director of Animal Equality, an international animal protection organisation working to expose and end the suffering of farmed animals. Over the past 20 years she has filmed inside dozens of factory farms and never ceases to be shocked by the cruel practices farmed animals are forced to endure. The knowledge that most people are inherently opposed to animal suffering and simply do not know how badly farmed animals are treated, coupled with the growing number of animal-free food options, gives her hope for a factory farming-free future. She also holds a PhD in animal behaviour.
Hidden No More: Using Virtual Reality to Open Up Factory Farms and Slaughterhouses 
Paul McCartney once famously said 'If slaughter houses had glass walls, we would all be vegetarians'… but of course they don't, and most people remain unaware of the lives and deaths of animals raised for food. But, thanks to international animal protection organisation Animal Equality, all that is changing.
In 2016 Animal Equality launched its iAnimal virtual reality project, becoming the first animal protection group to transport people inside factory farms and slaughterhouses via virtual reality. The first film in this series, Through the Eyes of a Pig, took 18 months to produce and features footage from five countries.
Through the lens of a VR headset, viewers feel that they are inside the farm and slaughterhouse, trapped alongside all the other animals, and sharing their fate. You stand next to a mother pig while she gives birth for the sixth time to piglets who will soon be taken away from her. You experience the extreme confinement and suffering inside the farm. You are right there when they take their last breath.
The second film, 42 Days in The Life of Chickens, immerses viewers in the lives of the most abused animals on the planet – factory farmed chickens. From the crowding and suffering inside vast chicken sheds, to hanging on a conveyor as you approach the slaughterman's knife, this is a powerful and intimate experience that moves viewers very deeply.
This talk will highlight the inspiration for this project, the challenges faced in filming inside these secretive industries with 360 cameras, as well as how these cutting edge films are being used to educate and influence people and policymakers around the world.
Pete Speller, Digital Campaigner at Greenpeace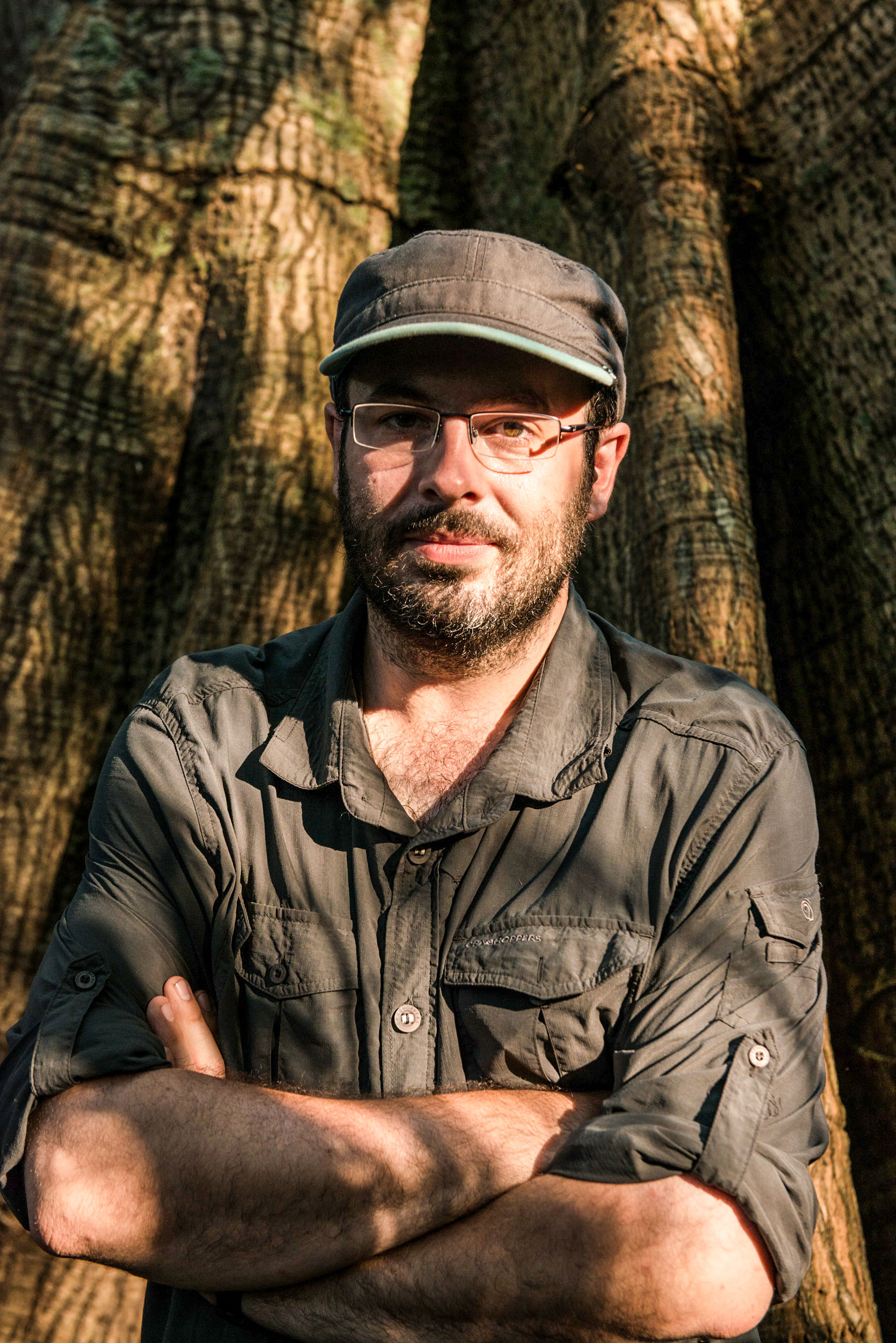 Pete Speller works in digital campaigns and communications for Greenpeace. His work focuses on the intersection of technology, activism and storytelling, applying this to public mobilisation strategy and digital innovation projects. He is currently exploring on how Greenpeace can use VR to tackle environmental crises such as deforestation, biodiversity loss and climate change including producing their new multisensory VR experience Munduruku: The Fight to Defend the Heart of the Amazon.
Daryl Atkins, Creative Director at REWIND and Founder of VR Together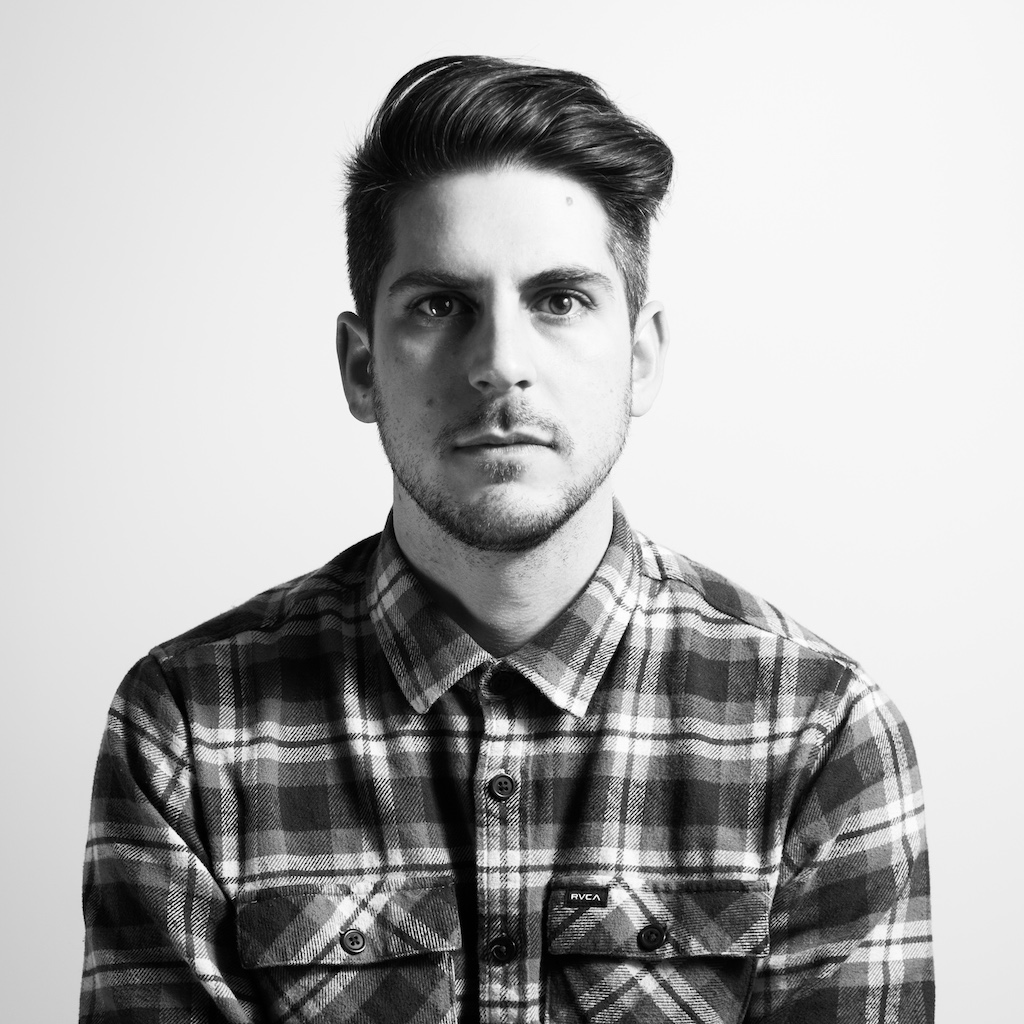 Daryl is a visual artist and creative director. His experience spans all areas of production as director, cinematographer, and colourist for many commercials, music videos and digital content. He holds a keen interest in electronic development, HCI/UI & cinematography. His passion for technology and design has naturally led him towards creating interactive and immersive experiences and he now leads the team at REWIND as Creative Director.  Being a musician himself and having worked with touring productions developing creative technology for lighting design and show control, Daryl also oversees sound design and composition at REWIND.
Daryl is the founder of VRTogether, a non-profit initiative to encourage VR for the greater good. Rather than finance projects, VRTogether brings together a community of people to leverage this powerful medium to effect change.
REWIND fuses bleeding-edge technology with award-winning creative storytelling. Delivering immersive experiences for the world's largest studios, agencies and brands, REWIND leads the way in innovative content creation. The team combines its deep-rooted heritage in VFX and CGI production with an industry-defining approach to VR, AR, MR and experiential marketing. REWIND works closely as an approved developer with Oculus, HTC, Sony, Samsung, Google, FOVE and Microsoft HoloLens.
Peter Collis, Head of 360 / 3D Film Production at Inition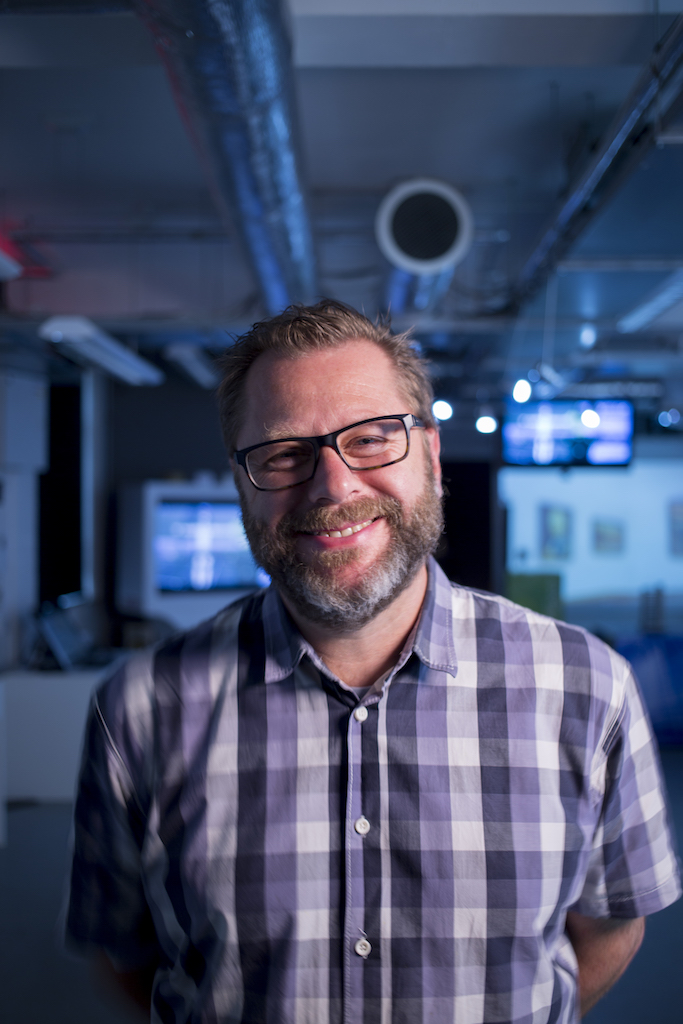 Peter Collis is a highly creative multi skilled innovator and cinematographer with a unique understanding of complex production workflows. Collis has worked at INITION for 6 years, heading up the 360 stereoscopic team. Having previously worked as Camera Engineer and Lens Specialist, supporting film and TV productions including 'Harry Potter pts 6 & 7', he has also directed a number of Film Festival award winning, independent short films. Collis's recent VR film production credits include: as Director of Photography and Editor for: 'Best Seat in The House' for Philharmonia Orchestra, 'You Are Here: On the road to ending Polio' for UNICEF and 'End Polio Now' for Rotary International.
Based in Shoreditch in east London, INITION is an award-winning multidisciplinary production company specialising in the development of immersive, installation-based experiences, we aim to bring great content to new technology platforms including virtual reality, augmented reality, mixed reality, holograms and haptics. We're proud of our 16-year track record of seeking out and exploiting new technologies for creative communications before they hit the mainstream.
Mária Rakušanová, Director of VR and New Media at Raindance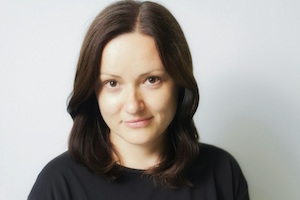 Mária has been on a mission to bring immersive experiences to millions of people worldwide. Between 2014 and 2016 she led VR programmes at Samsung where she successfully launched the most widely available family of VR products, including the Gear VR powered by Oculus and Gear 360 camera. Currently she leads VR and New Media at Raindance where she curates experiences for Raindance VRX Awards and the 25th Raindance Film Festival. One of the most humbling and inspiring aspects of this mission is working with VR creators from around the world, championing their work and helping the generation of talent to be discovered.
Have questions about Raindance VR Masterclass: Crafting VR Experiences for Social Change & Impact?
Contact Raindance
When & Where

Raindance Film Festival
10 Craven Street
WC2N 5HE London
United Kingdom


Monday, May 22, 2017 from 6:00 PM to 9:00 PM (BST)
Add to my calendar
Organizer
Raindance is dedicated to fostering and promoting independent film in the UK and around the world. Based in the heart of London, Raindance combines Raindance Film Festival, training courses, which are offered throughout the year through its 10 international hubs, and the British Independent Film Awards.
Operating for more than 25 years, we offer a wide range of evening and weekend film training courses in London and online - all taught by experienced film professionals. Our courses, classes and workshops include some of the most popular in the UK, spanning disciplines and crafts such as screenwriting, directing, producing, cinematography, VR, special effects, editing, lighting, sound and short film making to name just a few. Whether you are a complete beginner or a practising filmmaker, we are sure we have something to entice you into choosing one of our many filmmaking classes. Any questions? Contact us on 020 7930 3412 Monday - Friday between 10 am - 6 pm, or email us on courses@raindance.co.uk.