Description
Equity Crowdfunding demystified at our popular crowdfunding event at 8 Northumbeland Avenue. This event provides all the practical advice you need to run a successful crowdfunding campaign. Whether you're getting ready to run a campaign or currently working out the kinks, come along and soak up the knowledge, while connecting with amazing entrepreneurs like yourself.
Some of what you'll take away from the evening:
How does equity crowdfunding sites like Crowdcube work

Network with the speakers and attendees

How to reach a six figure campaign

Whether your business is suited for equity crowdfunding

What tools to use to get your campaign out there

What an investor looks for in a campaign

How to get your crowdfunding campaign in the press

What you should be doing to not only launch a strong campaign, but sustain one

What it takes to prepare for your campaign
This is an opportunity for you to hear directly from the experts and ask all your burning questions, so come prepared. Come and meet startups looking to raise an investment, PR specialists, investors and more.
Watch what our attendees say here.
Speakers: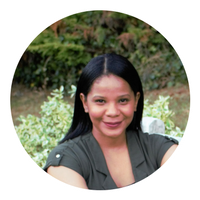 Nadine Sandcroft
Nadine is the founder of Just Entrepreneurs, a media publication dedicated to inspiring and educating entrepreneurs across the globe. Nadine launched Just Entrepreneurs in 2015, with the intention of being the number place startups and seasoned entrepreneurs go to, to share their amazing businesses, connect and be inspired.
Before starting Just Entrepreneurs, Nadine left her job as an Accountant, to take up an internship position in Editorial working for Shaa Wasmund MBE. Nadine worked her way up from an intern to Head of Marketing and Events & Loans Coordinator, which resulted in her planning, marketing and running some of the greatest networking events in London; working with the likes of O2, Start Up Loans and Santander.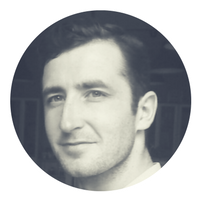 Patrick Ryan
Patrick is an investment manager at Crowdcube. He looks for exciting early-stage businesses with scalability and exit potential that are interested in raising money. He sees equity crowdfunding as a bridge between finance and strategic marketing.
After time in France with Pernod-Ricard, then Russia with Enterprise Ireland's high potential startup fund, Patrick moved back to the UK and set up a drinks company. With this project ticking over on the side, he's also enjoying helping other entrepreneurs grow their businesses.
He's particularly interested in scalable FMCG brands and consumer hardware.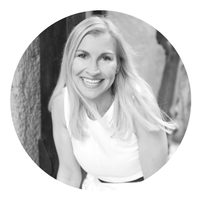 Alison Shadrack
Alison is the founder of Adia PR and the torchbearer behind some of the UK's most disruptive and trailblazing entrepreneurs. Alison launched Adia PR in 2013 to help inspired entrepreneurs to build brand awareness and get noticed in the media as 'the' go-to experts in their field. Her clients are regularly featured in the crème de la crème of the media world, like The Times, Forbes, and The BBC, and they're frequently winners of coveted industry awards. Alison's impressive background includes key marketing roles at global consultancy Accenture, a pioneering real estate company in New York and the European Commission in Brussels. Her first step into the entrepreneurial world was launching an Italian food ecommerce business into the UK.
As a PR innovator, Alison has led the way with Kickstarter and Crowdfunding campaigns. She has helped many of her clients launch their new products after successfully reaching their funding goals in record time. Alison was asked to advise on the PR strategy for one of the first companies to launch on Tesco's new crowdfunding platform BackIt.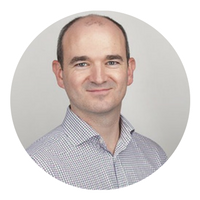 David Sheridan
David is the commercial director and co-founder of Onedox.com, a virtual dashboard for all your household bills. Onedox successfully raised over £500,000 on Crowdcube this year, with 453 investors. David studied Law at the University of Leeds before joining MX Telecom. Subsequently, David gained experience at the global mobile technology business Velti. David also gained an MSc in E-business and Innovation at Birkbeck College.

What makes our events different and not to miss? Each attendee gets the opportunnity to be featured on Just Entrepreneurs in our 'Meet the Entrepreneur' series or 'Women in Tech'. Plus, if you have an amazing entrepreneurial story to share, you can be featured in our new video web series, where we go 'Behind the Brand' of entrepreneurs in the UK, to find out more about their journeys.
After the panel discussion you will have the opportunity to network with the speakers, build contacts with other amazing entrepreneurs and ask questions you may not have had the opportunity to ask during the panel discussion. Wine, tea, water and nibbles will be provided.
If you have any questions, please email emily@justentrepreneurs.co.uk