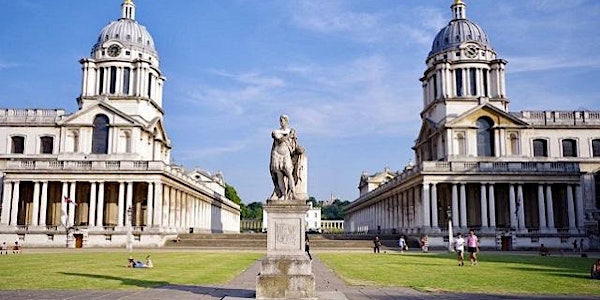 Raising debt to build a business and building value in the enterprise
Join us online for our live Innovation Workshop: Raising debt to build a business and building value in the enterprise
About this event
How much debt is right for your company? More importantly, how can you use debt as a useful tool to help expand your business faster? How can you build value to your company?
For most companies, the word "debt" may bring up anxious, negative connotations. However, debt, when used as a tool, can actually be beneficial to the borrower, offering the opportunity for the company to expand and grow.
To continue improving profits, you will inevitably require extra capital. One of the biggest advantages of acquiring a loan is that the money will help a business grow faster. Among many other things, a loan can help you purchase equipment, bring new people to the team, open a new location, or make certain seasonal adjustments.
This workshop aims to show companies how debt can be used to grow a business. A fundamental concept, but this workshop will present the concept with great examples, get the message across convincingly, and discuss risks.
This workshop will also discuss how to put value into a company ready to sell it. The problem lots of business owners face is that they are the business so when they leave, the company falls apart. It is important to make sure that the value is in the company but not in the person. This workshop will discuss what to do to transfer the value from the owner to the company and will discuss how to valuate a company.
Our keynote speaker for this workshop Shaun Kelly is an ex Corporate and Commercial banker. Shaun was MD, Nat West Commercial Midlands and North Wales (2004-08), Head of Corporate BD Santander (2009-11). He took subsequent non-executive director roles, consultancy via ASB-Law LLP, assisting SMEs grow and de-risk. He is now working with Kreston Reeves advising SMEs in Kent and beyond.
This event is part of our regular series of events to be held on Zoom, bringing together multidisciplinary researchers from the University, experienced industry practitioners and companies, to share their insights, discover new opportunities and connect with potential partners.
At each Innovation workshop, we will invite one or two keynote speakers to give a presentation on a topic that will help you learn some practical skills and tips that you can apply directly in your business operation. We will cover a wide range of topics from Social Media Marketing to Accessing Finance etc.
You will also get to know some funding opportunities open to small, medium and large enterprises that will help you innovate for your business growth.
All our Innovation Workshops are free to attend. But places are limited to ensure effective learning and networking for attendees. Please register via Eventbrite for each event.
If you are keen to attend but the tickets are sold out, please register and you will be notified of future events from the University of Greenwich.
Drop us an email at c.tao@gre.ac.uk to sign up to our mailing list for the latest news on events and funding opportunities or if you have any questions.