Raising Growth Capital: Perspectives from the US and Europe
Description
For most entrepreneurs looking to raise funding, any insight into how investors evaluate opportunities and what they are looking for, is highly valuable. When considering investment from US or European investors, there are some key differences in how they operate that you need to know.
So we've invited investors from leading US and European growth equity firms to share their insight into different approaches to investing, what they look for when evaluating growth companies, and the value-add they bring to their portfolio companies. Already confirmed on the panel is Reshma Kalimi Casale, Vice President at Stripes Group, a growth equity fund based in New York City.
If you're considering your funding options, then this event will provide you with valuable and practical insight, as you continue to build your business and explore the financing options available to you.
We've partnered with Orrick, a leading law firm specialising in the technology sector, to bring you this unique opportunity to compare the outlook from across the pond with that of investors within Europe. Register now before our limited spaces fill.
PANELLISTS:
Reshma Kalimi Casale, Vice President, Stripes Group
Reshma is a Vice President at Stripes Group, a growth equity fund based in New York City. Stripes has approximately $2B AUM across 4 institutional funds and focuses on growth stage internet, software and consumer investments. In addition to sourcing and managing Stripes' portfolio companies, Reshma also leads Stripes' capital markets and global expansion practices. Prior to joining Stripes, Reshma worked at Deutsche Bank in TMT in New York City.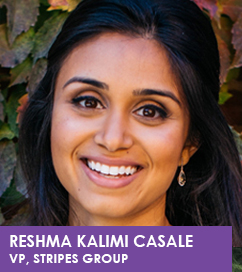 Jan Rutherford, Partner, SEP
Jan is a Partner at SEP, investing in high growth technology companies across the UK and Europe. With 18 years of technology investment experience and an operational and commercial background in the pharmaceutical industry, Jan leads SEP's healthcare and life sciences investment activities. She jointly led SEP's investment in Dotmatics, a global scientific informatics software provider.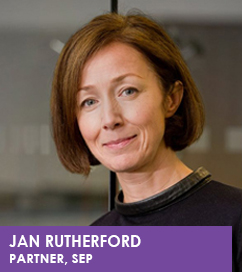 Tony Pepper, CEO & Co-Founder, Egress Software Technologies
Co-founder of Egress Software Technologies, Tony Pepper currently serves as CEO, overseeing all aspects of the business growth and innovation. Prior to Egress, Tony held executive management positions at Reflex Magnetics, Pointsec Mobile Technologies, and Check Point Software Technologies. A frequent technology speaker Tony holds a Bachelor of Politics degree from Nottingham Trent University, a Software Engineering Master's from Liverpool University and is a certified BCS Fellow. Tony sits on industry committees including Intellect's Government Management and Defence & Security Groups.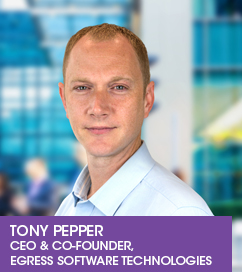 KEY THEMES:
What investors look for – how that differs in the US and Europe.
What role can investors play in your growth and what value can they add to your performance?
What's important for you to have at your fingertips when presenting your business?
The things that really impact value and how they differ between US and European funds.
The US is a growth opportunity for you – does it really matter what fund you have on board?
Our panellist's key do's and don'ts for growing your business and attracting the best investors.