Ralph Allin Quartet return to the Guild Hall by Popular Demand - Doors open 8.30 p.m. - Unreserved Seating
About this event
Back to the Guild Hall for Arts4All 2020 by popular demand!!
Video Clip Below
The Ralph Allin Jazz Quartet 9.:00 p.m.
Unreserved Seating - Doors Open 8.30 p.m.
"Music gives soul to the universe, wings to the imagination, and meaning to life." Plato
Described by one leading critic as "Nigel Kennedy, Stephane Grappelli and Victor Borge rolled into one", Ralph Allin is a violinist that knows no bounds. His virtuosic display, musical versatility and witty presentation make his performances utterly engaging, musically satisfying and uniquely entertaining. From classical cadenzas to fiery gypsy melodies and on to some original arrangements of the great jazz standards, his programme is guaranteed to amaze anyone, whether a casual listener or the most discerning of audiences.
Ralph Allin toured with the legendary Van Morrison and has performed with the likes of Joolz Holland and Andre Previn. He won the regional accolade of 'Jazz Musician of the Year', has entertained Prince Charles at his home, Highgrove, and has performed at Ronnie Scotts. His award winning debut album (Folk Album of the Year) led the way for several other CDs, and among his many radio appearances, he has been featured on 'Friday Night is Music Night', as well as being BBC radio artist of the week.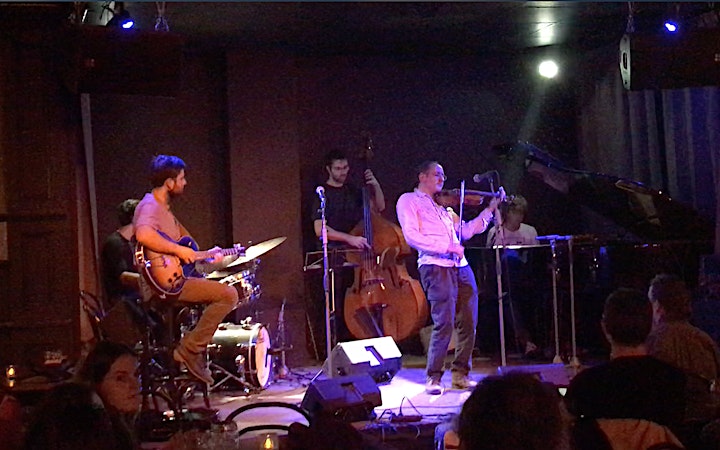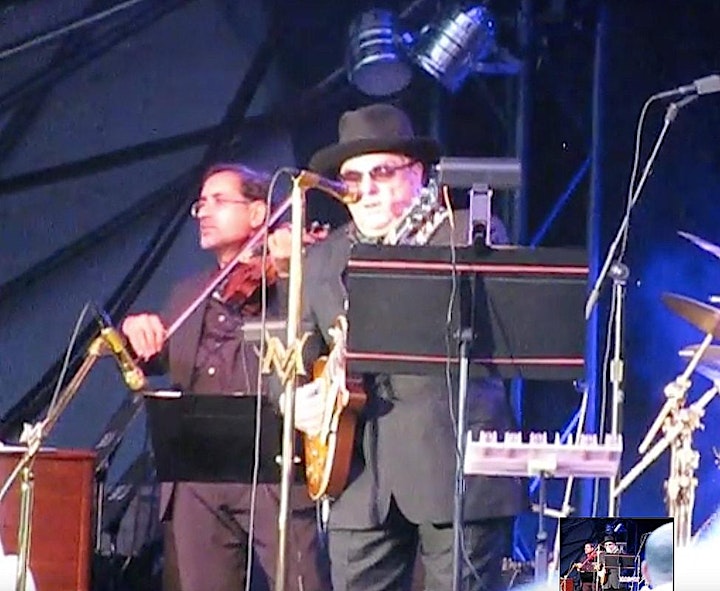 Ralph Allin On Tour With Van Morrisson
Organiser of RALPH ALLIN JAZZ QUARTET - UNRESERVED SEATING
(REGISTERED CHARITY NUMBER 1185264)
We are an independent, not-for-profit charity committed to enriching the cultural life of Henley-in-Arden and further afield and bring this event to you in association with Henley Arts4All.
www.HenleyArts4All.Co.Uk
All your support for the Trust - from ticket sale profit, donations and membership fees to room hire and refreshment sale profit helps to fund the Guild Hall Trust. This includes our own programme of indoor and outdoor live performance, community events, historical enactments and learning opportunities as well as taking care of the Guild Hall buildings and gardens so that they can be enjoyed today and for generations to come.