Sales Have Ended
Ticket sales have ended
Unfortunately Welsh Council 2018 is now fully booked! If you would like to be put on a waiting list, please email us. Cerddwyr@ramblers.org.uk or call the office: 02920 646890
Sales Have Ended
Ticket sales have ended
Unfortunately Welsh Council 2018 is now fully booked! If you would like to be put on a waiting list, please email us. Cerddwyr@ramblers.org.uk or call the office: 02920 646890
Description
Ramblers Cymru Welsh Council AGM is an annual opportunity for members to gather from all over Wales to debate, discuss and network.
You are warmly invited to join us at Gregynog Hall in Powys for an exciting weekend of walks, history tours, training, elections, discussions and socialising with Ramblers members from across Wales. There will be opportunities to hear inspiring talks about forthcoming activities and events, showcasing local success stories and inspirational iniatives from fellow Ramblers. We are also happy to announce that this year there will be opportunities to attend practical workshops as requested from member feedback.
Sessions include:
Intro to social media - Inspiring new users to embrace Facebook and Twitter to engage members and new members alike.

Conflict Management - Gain insight how to resolve conflict and move forward, led by Ramblers GB complaints manager, Tanya Kynnston.

Community Council Partnership - Learn about Ramblers Cymru's pilot on how to effectively collaborate with your local Community Council.
Plus:
Explore Gregynog! Come and discover 800 years of Welsh history, arts and culture - inside and out!

Enjoy a three course meal and evening entertainment.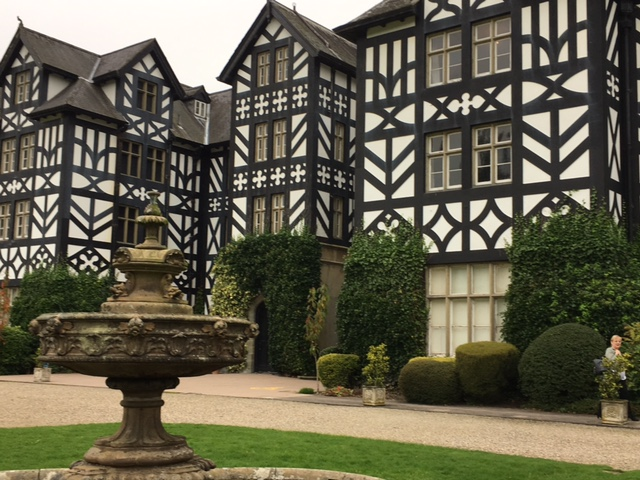 Who can attend?
All members are welcome to attend.
Voting Members
Each Area can send two voting delegates. In addition, for every 500 members, or part there of, in your Area, an extra 1 voting delegate is allocated.
Each formally constituted Group can send one voting delegate
Honorary Officers and members of the Wales Council Executive Committee
Affiliated organisations to Ramblers Cymru can send one voting delegate each.
Non-Voting Members
Any non-voting members must meet their own costs regarding accomadation, meals and transport.
How to be a part of the WCEC
If your interested in joining the WCEC, to help us drive Ramblers Cymru and our 10 Year Vision forward, please get in touch. We are especially looking for volunteers with a specialism in either of the follow fields: fundraising, the health agenda or digital communications. For more information, please contact cerddwyr@ramblers.org.uk or call us on 02920 646890.
Registration to Attend Welsh Council AGM 2018
Please register to attend asap, the closing date is Thursday 12th April 2018.
Event Logistics
Saturday 28th April 10.00 Optional walk, led by Powys Ramblers
10.30 Registration opens in main foyer
11.30 Event begins
Saturday 29th April 8.45 Registration (for Sunday attendees only)
9.15 AGM officially begins
Accommodation

Accomodation options are as follows:
Shared -twin
Shared- double
We encourage delegates to share rooms where possible. Please advise us in the booking system, who you would like to share with. The nature of the accommodation varies, which the shared rooms being quite grand with lovely views. Please be aware that the single rooms are limited in number, and also in the modern accomodation block.
There are two fully accessible rooms - please advise us if you have mobility issues.
Please note, rooms do not have ensuite bathroom facilities.
Cost

If you are a voting delegate (please see above for clarity) there will be no cost to attend.

If you are a non-voting delegate, the costs listed below will need to be covered by yourself, including any transport costs. (Your Area or Group may wish to subsidise the costs, or pay for you, but this needs to be discused prior to booking).
Saturday day delegate (includes walks/training/networking) £30
Saturday day delegate including evening meal £48.50
Sat day delegate, (includes walks/training/networking/evening meal/accomodation/breakfast) £105
Expenses
Ramblers Cymru will cover expenses for each official Area and Group delegate who attends, however we do ask you to car share where possible. Unfortuntly we cannot pay expenses for non-voting members, representatives from Affiliated Groups or additional persons attending the conference. Your transport costs should be covered by yourself or by your Area or Group and agreed in advance.