Description

Join us for a scintillating series of 13 talks, discussions and performances as we explore some of the themes in the 'Empire of the Sikhs' exhibition with expert speakers and performances. These engaging weekend sessions will provide insights into the history, art, artefacts, architecture and musical traditions of the Sikh Empire, drawing on new discoveries and fascinating western encounters.
Senior Curator at the Victoria & Albert Museum, Susan Stronge, looks at the splendid magnificence of the royal court of the 'Lion of Punjab' and his role as an avid collector of treasures, revealing the deeply embedded artistic traditions of the historic region of Punjab, the land of the 'five rivers'.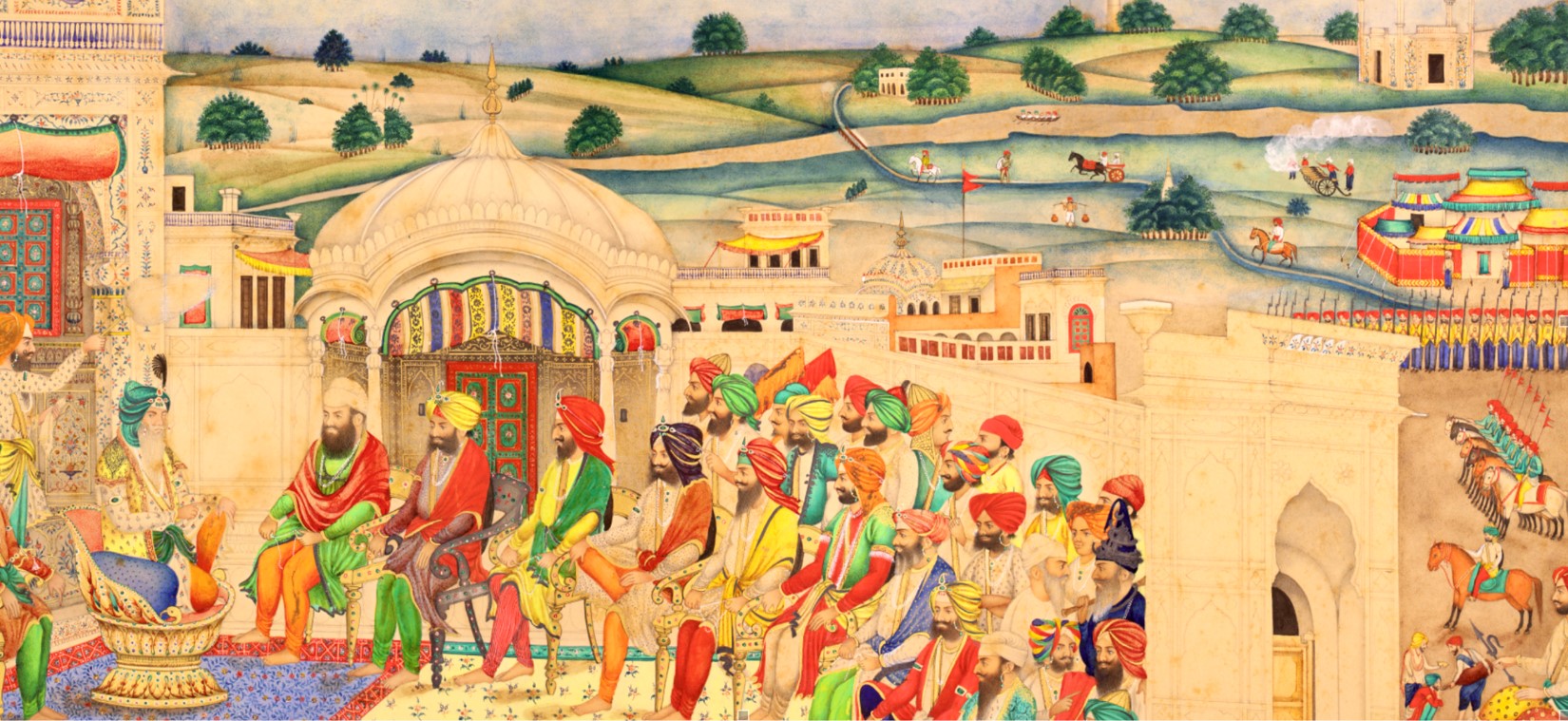 This illustrated talk will be followed by a Q&A session.
---
Susan Stronge is a Senior Curator in the Asian Department of the Victoria & Albert Museum in London. She specialises in the arts of the Sikh and Muslim courts of the Indian subcontinent, and has curated the award-winning 1999 exhibition, 'The Arts of the Sikh Kingdoms'. Her books include Painting for the Mughal Emperor, Tipu's Tigers, and the catalogue of her recent exhibition, Bejewelled Treasures: The Al Thani Collection. She has recently worked on 'Crafts of the Punjab', a V&A loan exhibition to the Herbert Gallery in Coventry, which focused on the artistic legacy of the cities of Amritsar and Lahore.
---
This lecture series has been organised by the UK Punjab Heritage Association (UKPHA) in partnership with the SOAS South Asia Institute (SSAI).

---
Image: Detail from a painting of the Court of Lahore by Bishan Singh, 1864 (Toor Collection)