Description
This RANT Cheese & Wine Tasting and Discussion in partnership with Alsid is for just 20 of our senior End User members. The evening will provide a balance of great food, relaxed networking and informative discussion on the latest trends in Cyber Security. This gathering, held at the exquisite Cinnamon Club, will provide a setting to openly share the latest industry challenges and trends over some delicious cheese, charcuterie and drinks of your choice.
---
Active Directory Security Wake-Up Call!
Fellow security practitioner, we've got bad news. The Battle for Primo-infection is over, and we've lost.

After three decades and billions in investments preventing attackers from gaining a foothold in our organizations' IT systems, it's clear this is not a battle worth fighting anymore. Our attack surfaces have increased a hundred-fold over the last 10 years, rendering our hardening and detection efforts useless against an opponent who just needs to succeed one time, somewhere.

But how haven't we seen this coming? How is it possible that all our industry, from vendors to users, got so obsessed with primo-infection and paid so little attention to our most vital IT asset, the one that governs it all?
Unfortunately, our opponents didn't make the same mistake. Hacking through Active Directory to get domain dominance is a robust practice that rarely requires advanced craftsmanship.

Why don't we seriously secure Active Directory?
---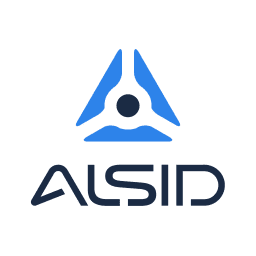 ---
Agenda
17:30 - Event begins, wine served, networking commences
18:30 - Welcome note
18:35 - Cheese and Charcuterie boards served
18:50 - Roundtable discussion begins

Speaker: Sylvain Cortes - IAM and Cybersecurity Market Expert at Alsid
19:30 - Continued discussion and networking
21:00 - Event close
---
Please note that all details could change and we encourage you to check back here regularly.
---
Entry Criteria
RANT Cheese and Wine Tastings are for Senior information security professionals working within End User organisations. If you cannot make this particular event or feel that you don't meet the entry criteria, please Join Our Community to be kept up to date with our other events.
---


Questions? We've got the answers:
Who can I contact with questions?
Tom: todams@rantevents.com – Sales Enquiries
Galena: gtodorova@rantevents.com - Delegate Enquiries
Gemma: gpaterson@rantevents.com - Marketing or specific event enqiries
What if I've registered but can't come/want to send someone in my place?
Don't worry if you can't make it, just let us know! Likewise, if you want to send someone in your place. Just make sure they meet our entry requirements.
What are your entry requirements?
RANT is a community of information security professionals who work at end-user organisations, so no vendors or consultancies, please!
Do I have to bring my ticket to the event?
We have a top-of-the-range delegate tracking system, (a clipboard and pen), so all we need is your name and you're good to go.
This sounds like a good event but I don't know anyone
We know how difficult it can be to start a conversation with people you don't know, we've all been there. But don't worry, everyone attends our events to achieve the same goal: to talk about the industry, meet new people, and partake in a beer or two en route to said goal.
We encourage you to grab one of the RANT team and we'll do our best to introduce you to people who we think might interest you. If It's your first time or you don't know anyone, just let one of the team know prior to the event or at the front desk when you arrive. Or just shout "Tom!" loud enough and he will come and find you.
We've been running these types of event for 10 years now and we're quite proud of the community we've managed to build up over the years. We're certain you'll find the quality of the networking you can achieve at a RANT event unparalleled and a great way to dive deeper into the industry with your peers.
RANT sounds awesome and I want to contribute! How do I do it?
That's great! We are always looking for interesting speakers, partners, sponsors and ideas to help our community to continue to grow. Just grab one of the team or drop an email to Galena on gtodorova@rantevents.com so we can discuss things further.
Do you have questions about RANT Cheese & Wine Tasting in partnership with Alsid?
Contact RANT Events