Description
This first RANT Forum of 2020 takes us back to the Counting House on Cornhill and promises to bring you a classic combination of relaxed networking, pub grub, good beer (or a healthy dry/vegan/veggie January smoothie or salad!) and outstanding RANT style panel discussion,debate and opinion sharing, hosted by our partner, Alsid, the most advanced defence platform for Active Directory infrastructure.
Remember this is RANT - don't hold back on your thoughts or opinions throughout the talk, it's time to challenge the status quo, and say what you really think!
---
About the RANT Forum
The RANT Forums provide the opportunity for disruptive debate, open discussion & networking for influential cybersecurity and information security professionals from end-user organisations. The panel talks are followed by a long, relaxed networking opportunity for all members to discuss and debate relevant industry related issues with like-minded individuals.
Launched over ten years ago, the RANT Forums have become very popular and quickly become oversubscribed. The topics are always stimulating and controversial. The events are held under the Chatham House Rule and are the perfect opportunity for the InfoSec community to talk about the real issues the industry faces and freely share their own experiences and opinions throughout the discussions and the networking.
Agenda
17:30 - Registration & Networking
18:15 - Welcome from RANT
18:20 - Panel Discussion: Active Directory Security Wake-Up Call
Fellow security practitioner, we've got bad news.

The Battle for Primo-infection is over, and we've lost.

After three decades and billions in investments preventing attackers from gaining a foothold in our organizations' IT systems, it's clear this is not a battle worth fighting anymore. Our attack surfaces have increased a hundred-fold over the last 10 years, rendering our hardening and detection efforts useless against an opponent who just needs to succeed one time, somewhere.

But how haven't we seen this coming? How is it possible that all our industry, from vendors to users, got so obsessed with primo-infection and paid so little attention to our most vital IT asset, the one that governs it all?
Unfortunately, our opponents didn't make the same mistake. Hacking through Active Directory to get domain dominance is a robust practice that rarely requires advanced craftsmanship.

Why don't we secure Active Directory?

Please join our panel discussion to share with us your analysis, hear ours, and to find ways to move forward.
Speakers:
Jerome Robert- CMO, Alsid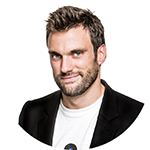 Joe Goodings- Global System Architect, Greenpeace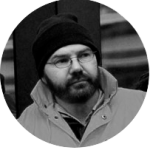 Jonathan Freedman- Head of Technology & Security at Howard Kennedy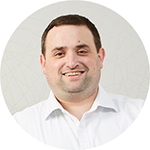 19:30 - Food Served, Drinks and Networking
22:30 - Event Close
---
In partnership with: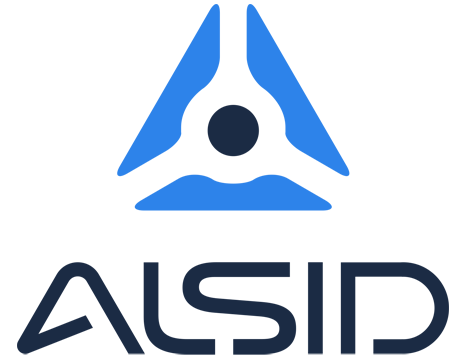 Alsid is a cybersecurity vendor specializing in defending the common denominator of most attacks we see in the wild nowadays: Active Directory (AD) infrastructures. As a fully-automated cloud solution, Alsid for AD provides users with step-by-step, tailored recommendations for hardening their AD, a real-time attack detection engine, as well as capabilities for investigating AD breaches when they unfortunately occur. Whether in the cloud or on premise, Alsid is easy to deploy and operate--no specialized security knowledge required.
Founded by former ANSSI technical experts, Alsid is protecting over 3 million users across 3 continents to help safeguard against advanced attacks. With the numerous recent attacks exploiting Active Directory weaknesses, it's time to care about your AD security.
Questions? We've got the answers:
Who can I contact with questions?
Tom, Gemma or Galena can help:
Tom: todams@rantevents.com – Sales Enquiries
Galena: gtodorova@rantevents.com - Delegate Enquiries
Gemma: gpaterson@rantevents.com - Marketing or specific event enqiries
What if I've registered but can't come/want to send someone in my place?
Don't worry if you can't make it, just let us know! Likewise, if you want to send someone in your place. Just make sure they meet our entry requirements.
What are your entry requirements?
RANT is a community of information security professionals who work at end-user organisations, so no vendors or consultancies, please!
Do I have to bring my ticket to the event?
We have a top-of-the-range delegate tracking system, (a clipboard and pen), so all we need is your name and you're good to go!
This sounds like a good event but I don't know anyone!
We know how difficult it can be to start a conversation with people you don't know, we've all been there. But don't worry, everyone attends our events to achieve the same goal: to talk about the industry, meet new people, and partake in a beer or two en route to said goal.
We encourage you to grab one of the RANT team and we'll do our best to introduce you to people who we think might interest you. If It's your first time or you don't know anyone, just let one of the team know prior to the event or at the front desk when you arrive. Or just shout "Tom!" loud enough and he will come and find you.
We've been running these types of event for 10 years now and we're quite proud of the community we've managed to build up over the years. We're certain you'll find the quality of the networking you can achieve at a RANT event unparalleled and a great way to dive deeper into the industry with your peers.
What is RANT? What's the angle?
The RANT Forum provides a unique platform for the Information Security community to discuss pertinent and controversial industry topics that encourage participation and controversial debate. All RANT Events operate under the Chatham House Rule. It's an opportunity for everyone to voice their opinions, views and suggestions throughout the talk in a relaxed environment and to network with like-minded professionals. You can have a beer on us too!
RANT sounds awesome and I want to contribute! How do I do it?
That's great! We are always looking for interesting speakers, partners, sponsors and ideas to help our community to continue to grow. Just grab one of the team or drop an email to Galena on gtodorova@rantevents.com so we can discuss things further.