Description
IMPORTANT INFORMATION
Your safety is our top priority. In line with public health advice, we have taken the decision to postpone all RANT events across the City until further notice.
All registered participants will be notified via email on any further developments and important information as soon as is appropriate.
Please rest assured that we are working hard to develop our online events strategy so that we are able to continue to deliver engaging events and support the health and happiness of our members during this difficult time.
---------------------------------------------------------------------
This RANT Forum event on Wednesday 29th April brings you a classic combination of relaxed networking, pub grub, good beer and outstanding RANT style panel discussion and debate, at the Tokenhouse, hosted by our partners CAE Technology Services and Palo Alto Networks.
Childhood games and modern threats – The battle to win
This evening will be a bit different to our typical Forums, with members separated into a number of teams to build out and play a variation of the old classic card game, Top Trumps.
With some 30 threats identified, each group - led by a facilitator - will huddle around a number of giant cards to debate, scream and cry over what score to allocate against a number of categories.
Coming together at the end, you and your team will then use your cards in a battle against the other groups – if you win you will take a small prize home.
Following on from the evening, packs of cards will be manufactured and shipped out to the participants so that you can play with your colleagues or children – each pack will acknowledge contributing individuals.
---
About the RANT Forum
The RANT Forums provide the opportunity for disruptive debate, open discussion & networking for influential cybersecurity and information security professionals from end-user organisations. The panel talks are followed by a long, relaxed networking opportunity for all members to discuss and debate relevant industry related issues with like-minded individuals.
Launched over ten years ago, the RANT forums have become very popular and quickly become oversubscribed. The topics are always stimulating and controversial. The events are held under the Chatham House Rule and are the perfect opportunity for the InfoSec community to talk about the real issues the industry faces and freely share their own experiences and opinions throughout the discussions and the networking.
Agenda
17:30 - Registration & Networking
18:15 - RANT Welcome
18:20 - Childhood games and modern threats – The battle to win
Group Facilitators: Lee Gatland, CTO, CAE Technology Services
Adam Coverdale, Cyber Security Consultant, CAE Technology Services
19:30 - Food Served
22:30 - Event Close
In partnership with: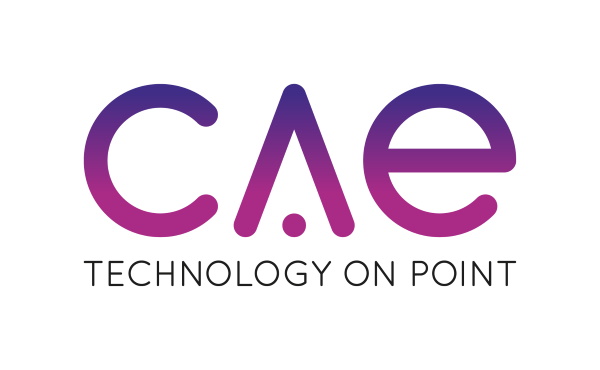 ---
Questions? We've got the answers:
Who can I contact with questions?
Tom, Gemma or Galena can help:
Tom: todams@rantevents.com – Sales Enquiries
Galena: gtodorova@rantevents.com - Delegate Enquiries
Gemma: gpaterson@rantevents.com - Marketing or specific event enqiries
What if I've registered but can't come/want to send someone in my place?
Don't worry if you can't make it, just let us know! Likewise, if you want to send someone in your place. Just make sure they meet our entry requirements.
What are your entry requirements?
RANT is a community of information security professionals who work at end-user organisations, so no vendors or consultancies, please!
Do I have to bring my ticket to the event?
We have a top-of-the-range delegate tracking system, (a clipboard and pen), so all we need is your name and you're good to go!
This sounds like a good event but I don't know anyone!
We know how difficult it can be to start a conversation with people you don't know, we've all been there. But don't worry, everyone attends our events to achieve the same goal: to talk about the industry, meet new people, and partake in a beer or two en route to said goal.
We encourage you to grab one of the RANT team and we'll do our best to introduce you to people who we think might interest you. If It's your first time or you don't know anyone, just let one of the team know prior to the event or at the front desk when you arrive. Or just shout "Tom!" loud enough and he will come and find you.
We've been running these types of event for 10 years now and we're quite proud of the community we've managed to build up over the years. We're certain you'll find the quality of the networking you can achieve at a RANT event unparalleled and a great way to dive deeper into the industry with your peers.
What is RANT? What's the angle?
The RANT Forum provides a unique platform for the Information Security community to discuss pertinent and controversial industry topics that encourage participation and controversial debate. All RANT Events operate under the Chatham House Rule. It's an opportunity for everyone to voice their opinions, views and suggestions throughout the talk in a relaxed environment and to network with like-minded professionals. You can have a beer on us too!
RANT sounds awesome and I want to contribute! How do I do it?
That's great! We are always looking for interesting speakers, partners, sponsors and ideas to help our community to continue to grow. Just grab one of the team or drop an email to Galena on gtodorova@rantevents.com so we can discuss things further.