Rapid Inductions and Hypnotic Phenomena

Thursday, 28 May 2015 from 09:00 to 18:00 (BST)
Event Details
I am delighted to invite you to join me for a daylong, fun filled seminar aimed at and created for hypnotherapists looking to advance their range and fluency at inducing hypnosis rapidly and creating hypnotic phenomena in a professional manner.
During this seminar, you will learn how to:
Develop fluency in inducing hypnosis.

Induce hypnosis without scripts.

Understand a wide variety of approaches.

Be confident enough to create your own inductions on the spot.

Use language effectively throughout.

Understand some key underlying theoretical principles and philosophy with regards to rapid inductions.

Know a wide variety of structured rapid inductions. (We explain and demonstrate at least 15 on the day)

Induce hypnosis without scripts.

Understand a wide variety of approaches.

Be confident enough to create your own inductions on the spot.

Make hypnosis incredibly enjoyable for your clients.
You'll also learn:
How to create catalepsy of varying kinds.

How to create amnesia in an instant. 

How to have your client believe and behave as if their hand is stuck – to a pen, their leg, chair and much more besides. 

How to create a range of visual effects and hallucinations for your client, including invisibility.

How to create instant anaesthesia and analgesia in your clients. 

How to do much, much more than these things… Just wait and see!

Yes, you'll learn a wide variety of hypnotic phenomena to elicit with clients to convince, enhance suggestibility, create credibility and benefit your therapeutic work. All of these processes you'll learn will give your clients verifiable convincers of the power of their mind, their imagination and what they can do with hypnosis.
Evidence shows that the more a client believes in their own ability with hypnosis, the more hypnotisable they may become, and potentially the more responsive to therapy. You are going to learn how to absolutely advance their belief in their abilities with hypnosis and undeniable convincers using hypnotic phenomena that will have the client telling all their friends, family and colleagues about you and your services.
Likewise, many believe that being able to create hypnotic phenomena with clients can enhance the perceived credibility of the therapist. It shows you have skills that can help the client to do some amazing things when they apply themselves accordingly.
Back in the 1960s both Barber (1969) and Hilgard (1965) showed that suggestions can be responded to with or without hypnosis, but that the function of a formal induction could increase susceptibility.
We think it is important to have a wide range of hypnosis inductions and evidence does show that inductions that emphasise alertness can be just as effective as those that promote physical relaxation (Banyai, 1991). You'll learn how to use inductions that will result in very responsive clients with a range of tempo, tone and applications.
Your trainer for the day:
Myself, Adam Eason
I am friends with and have trained alongside and under many prominent stage hypnotists and street hypnotists. This seminar was originally created with my friend James Brown, an award winning magician, whose input in this seminar makes it as it is. I mention this because the skills they often exhibit tend to be frowned upon by hypnotherapists, yet facets of what stage and street hypnosis professionals do can be used to advance the client's experience in treatment rooms, and create more credibility as well as offer a stimulating therapeutic experience.
Diversity of Approaches
The combination of influences within this seminar is an interesting one. I have a clinical hypnotherapy background, I favour evidence based approaches and am a stickler for the rationale behind the processes involved in hypnosis. My work is also influenced by entertainers, acclaimed close-up magicians and professional pick pockets whose performance skills make natural adjuncts to inducing hypnosis with verve and confidence.
I want you to have a stimulating contrast of styles and methods so that you gain greater insight and learn more. I want to show you how you can see varying means of inducing hypnosis and that having a depth of varying skills can make you a better hypnotherapist.
Within this seminar, I demonstrate a large number of inductions that add to any hypnotherapist's repertoire. I also offer you up the underlying important principles that guide how we induce hypnosis.
In addition, I will offer up a range of advanced techniques and strategies for inducing hypnosis and will critique much of what I do — showing you what is happening and how the approaches vary.
I'll then also offer up my favourite ways of eliciting hypnotic phenomena, creating fabulous effects and helping to enhance the client's belief in you and their own ability. Though primarily aimed at helping in therapy, this is the kind of hypnotic phenomena that can also be used to demonstrate your skills in most of life's situations and circumstances. It'll showcase your skill.
I enjoy laughter. This training school encourages a fun, supportive training environment.
Everyone who attends this seminar will also get access to a video recording of this seminar (from a previous event) with a manual describing all the techniques demonstrated on the day as part of the seminar fee.
Your Clients and Your Business:
Do you ever hear that your clients have said "it was a nice experience, but I am not sure I was really hypnotised" or "it was very relaxing, but I am not convinced I was in hypnosis."
Maybe you have heard it said by other hypnotherapist's clients? I hear this a great deal.
Following this seminar, your clients will never utter these words. They will leave your office undeniably convinced that they were hypnotised. They'll explain to friends, family and colleagues how impressive their experience was, and your reputation, referred business levels and credibility will all rise together.

Course Cancellation
If due to unforeseen circumstances any delegate needs to cancel an enrolment, up to one month before the course / seminar / workshop commences a refund of 66% of the paid course fee will be made by Adam Eason School of Therapeutic Hypnosis (T/as Awake Media Productions Ltd). Unfortunately, for any reduced initial fees paid (i.e. You took us up on an offer of a reduced course fee) and for any cancellations made within a month of the start date or after the start date of the course, no refunds are available.Please note: If you wish to move on to a different course at a later date and you give us less than a month's notice, there are additional fees incurred due to hotel booking costs etc.


If for any reason or due to unforeseen circumstances the programme you enrol upon has to be cancelled, Adam Eason School of Therapeutic Hypnosis (T/as Awake Media Productions Ltd) will refund your payment in full. Adam Eason School of Therapeutic Hypnosis and/or its directors will not be liable for any other expenses.
When & Where

Jurys Inn Hotel Edinburgh City Centre
43 Jeffrey St
EH1 1DH Edinburgh
United Kingdom


Thursday, 28 May 2015 from 09:00 to 18:00 (BST)
Add to my calendar
Organiser
Adam Eason is a lecturer, researcher, author, trainer and therapist in the fields of hypnosis, hypnotherapy and self-hypnosis.
He is founder and Principal tutor of the Anglo European College of Therapeutic Hypnosis which specialises in research-informed, evidence based hypnosis seminars and hypnotherapy training.
He also lectures for the Royal Society of Medicine and a Bournemouth University Masters programme.
He is the author of several books on the subject of hypnosis.  Adam's two latest books were published in 2013.  In the book Hypnosis For Running he combines his two passions, hypnosis and endurance running.
The Science Of Self-Hypnosis is his latest book which is the product of his PhD research and study of this fascinating field.
Full descriptions of these books is available on Amazon.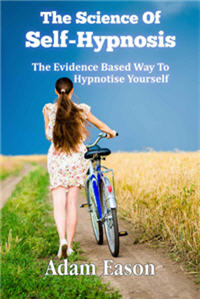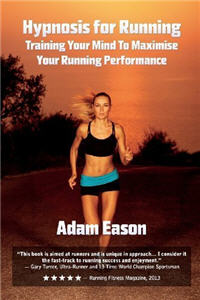 For many years Adam has held all of his courses, seminars and lectures in Bournemouth on the south coast of England.  We are now taking some of those seminars and courses to places around the UK.   On Eventbrite we are listing our shorter courses and one day events.
The Science of Self-Hypnosis One Day Seminar is a great day for newcomers learning the skills of hypnosis - bit it is also a great CPD day for Hypnotherapists who want to learn more about self-hypnosis using a very evidence-based, scientific approach.
The Rapid Inductions and Hypnotic Phenomena One Day Seminar is aimed mainly at trained hypnotherapists and is a very popular training event.
Adam has written countless articles and maintains a personal blog as well as his college website - Hypnosis Blog
You can contact Adam
by e-mail
or by phone 01202 526977