Description
Visit Festival of UX/Design Homepage
Get your Festivall Pass including 4 Workshops for only £24. A One Day festival pass will give you access to 4 workshops during the day
The first ever UX Design Festival will turn London into a learning hub for designers who want to expand their skill sets, familiarise themselves with the professional UX landscape in London and connect with peers in this space. Representatives from the UX teams of some of the leading companies in London will open up their offices to host a day of workshops on their topics of expertise.
Prototyping is one of the most important steps in the product development life cycle. At Geeks it is a key technique we use to quickly and inexpensively capture requirements, test the feasibility and usability of our designs before any code is written, and replace ambiguous written specifications. In the 1.5 hour workshop we'll cover: What a prototype is, what it isn't How to rapidly capture requirements Using prototypes for testing and cognitive walkthroughs Why a prototype is 100x better than a written spec Usability testing on a prototype Not only we will talk about how and why we create rapid interactive prototypes, but we'll create one so you can see and learn the process.
Speakers: Elliot Prince, Senior Business Analyst/UX Consultant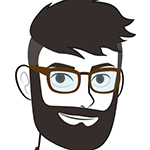 Leading a team of 4 business analysts and ensuring user centred design is at the heart of everything Geeks do. Working on both B2C and B2B projects, I design solutions for mobile apps, websites and software applications. Starting with problem definition I work with stakeholders to empathise with users, ideate solutions, create prototypes and test assumptions.
#UXFestival
For more information click here