Making the most of unprecedented opportunities for welcome, witness and compassion towards Afghan refugees and those arriving from Hong Kong
About this event
**See timetable and speakers below**
Tickets are priced at £25, however if finances are a barrier to you attending the event please feel free to purchase a ticket by donation.
Join us for a unique event celebrating the incredible ways in which local churches across the UK have responded to resettlement of new arrivals from Afghanistan and Hong Kong. Hear inspiring stories of the churches and individuals that have shown hospitality, be equipped through practical seminars, and hear vital information about the next stage in this unprecedented moment.
This year Welcome Churches has seen over 700 churches join the Welcome Network and has connected over 3,900 refugees and asylum seekers to a local church. Churches and individuals have responded to the needs of those arriving in the UK through Afghan Welcome and UKHK. Join with leaders from across the UK to be inspired and equipped to make the most of this opportunity to advance the Church's mission of hospitality.
This is a rapid response event, preparing us for the opportunity that Christmas and the New Year will provide for helping Afghans, Hong Kongers, and refugees and asylum seekers from different backgrounds.
This event is being run in partnership with Love Your Neighbour The Love Your Neighbour campaign is a grassroots UK-wide emergency response to the COVID-19 crisis in collaboration under the Church Revitalisation Trust and in partnership with multiple Church Networks across the UK.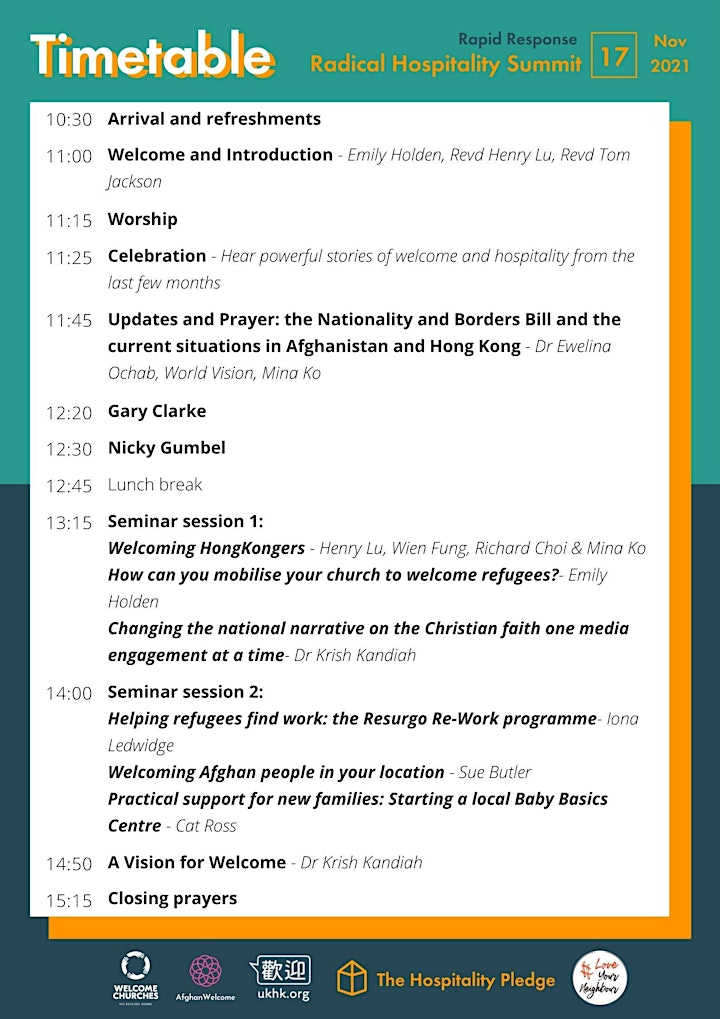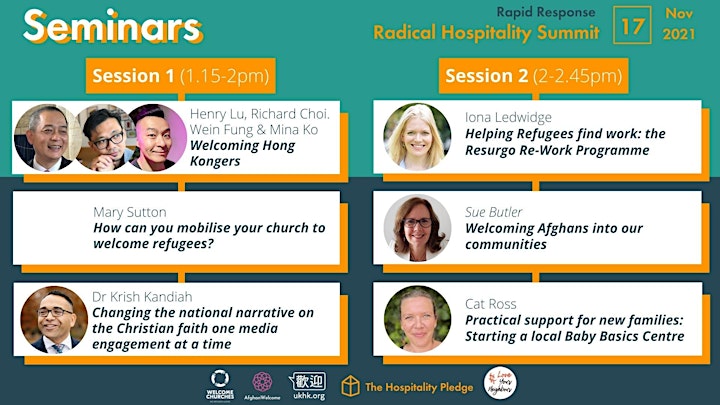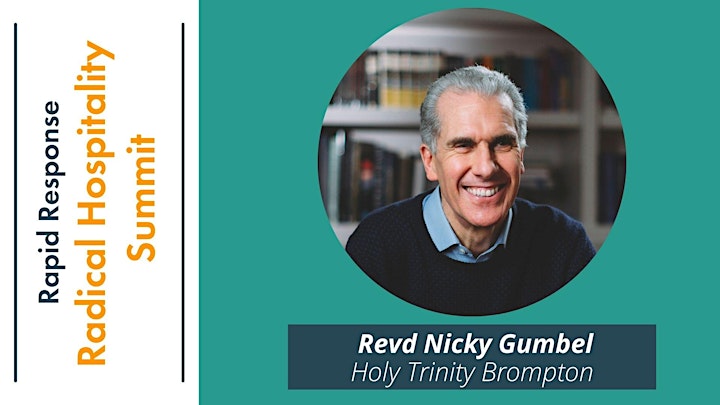 Nicky Gumbel is Vicar of Holy Trinity Brompton (HTB), a Church of England church in central London which holds 11 Sunday services on six sites. He is the pioneer of Alpha, an introduction to the Christian faith run by all the major Christian denominations in 169 countries. He is married to Pippa, and together they write a commentary on the Bible in One Year – www.bibleinoneyear.org.
Nicky read law at Trinity College, Cambridge, Theology at Oxford and practised as a barrister from 1977-1983. He joined HTB as a curate in 1986 and became vicar in 2005. He has written many books including Questions of Life and The Jesus Lifestyle.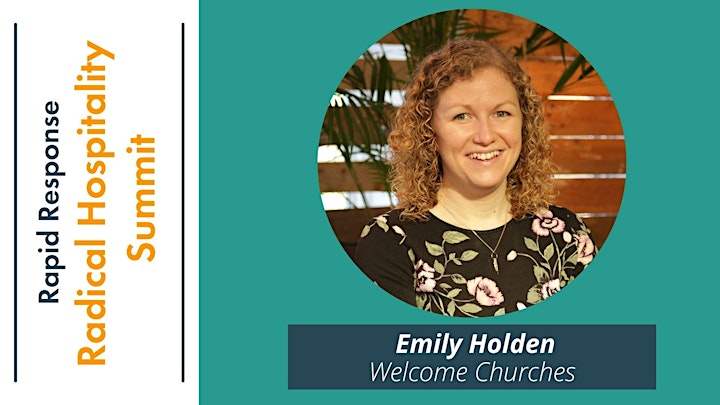 Emily is joint CEO at Welcome Churches, which longs to see every refugee in the UK welcomed by their local church. She has a wealth of experience in supporting churches that are welcoming refugees and knows first-hand the pressure this can bring. Emily is passionate about seeing the UK church at the forefront of welcoming refugees. She has an MA in Conflict, Development and Security, where she specialised in European citizens' responsibilities to refugees.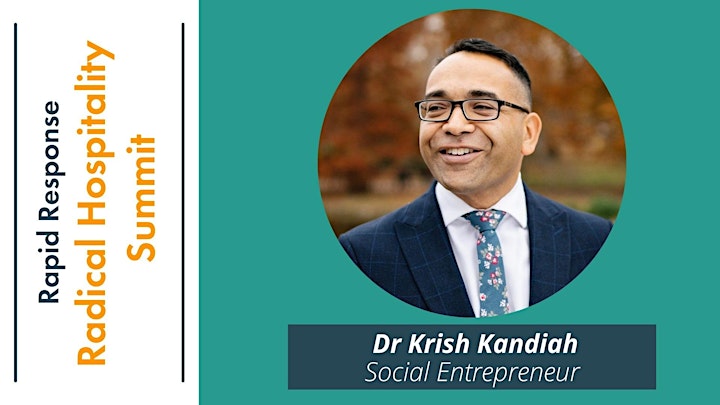 Dr Krish Kandiah is a social entrepreneur with a vision to help solve some of society's seemingly intractable problems through building partnerships across civil society, faith communities, government and philanthropy. He has a PhD in theology from Kings College London.
Dr Kandiah is the chair of the Adoption and Special Guardianship Leadership Board, and the founder of Home For Good, a charity seeking to find loving homes for children in the care system. He is a passionate advocate for family reunification, fostering and adoption in order to make a real difference in the lives of vulnerable children worldwide. Dr Kandiah has written 13 books including the catalytic "Home for Good: Making a Difference for Vulnerable Children" and the award-winning "Paradoxology" and is is a regular contributor to The Times of London and The Guardian.
Dr Kandiah has worked closely with Welcome Churches to found UKHK.org, welcoming newly-arrived Hong Kong immigrants to the UK.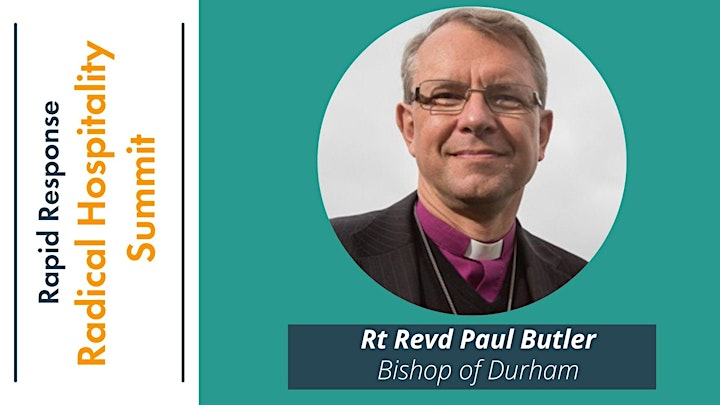 We're really excited to have the Bishop of Durham with us to talk about what we can expect coming up with the government's new plan for immigration, as well as the encouraging response of the Church to refugees in this moment.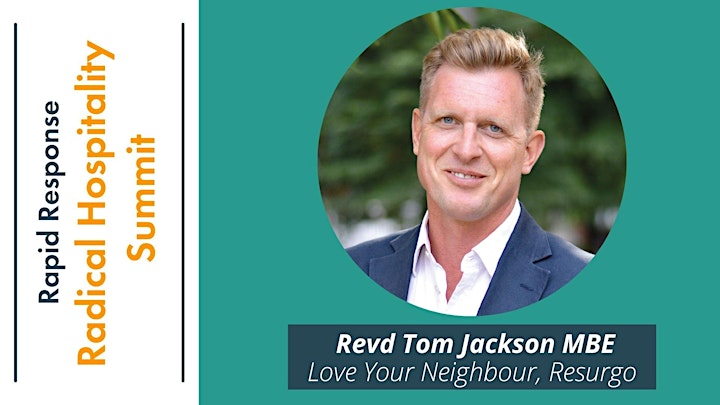 Tom is CEO of Love Your Neighbour, a nationwide partnership of over 2,000 churches and other local organisations working together to tackle the social consequences of Covid-19.
He is the Founder and Executive Chairman of Resurgo, an award-winning charity which runs the Spear programme for unemployed young people across the UK. He is also an ordained clergyman in the Church of England, working at Holy Trinity Brompton in London.
Formerly, Tom was a lawyer, an entrepreneur and a co-founder of the Centre for Social Justice think tank in Westminster. He was awarded an MBE for services to young people and the community in the Queen's Birthday Honours in 2018.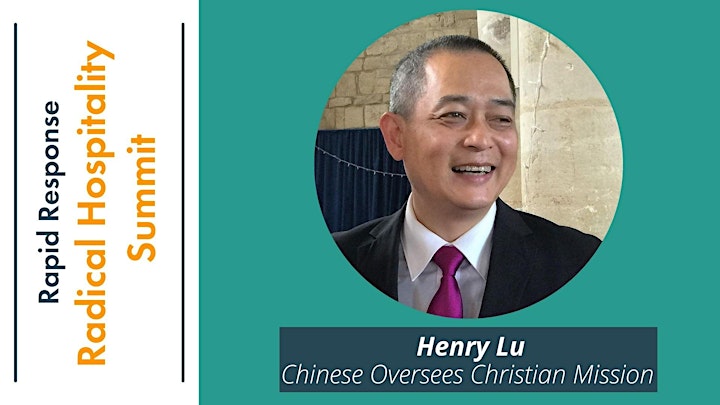 Rev Henry Lu is the General Director of COCM (Chinese Overseas Christian Mission). He is a 5th generation Christian; his great grandfather first received the gospel of Jesus Christ through the work of early British missionaries. Henry was born and grew up in China. After a teaching career at the University of Massachusetts in the USA, Henry became captivated by COCM's vision of "Reaching the Chinese to Reach Europe". In 2007, Henry moved to England to join COCM as a long-term missionary.
Henry and the COCM team have been focusing on reaching out to the Chinese diaspora with the Gospel, equipping them and further challenging Chinese Christians to be a blessing to their local communities. Henry has an MA in mission leadership from All Nations Christian College.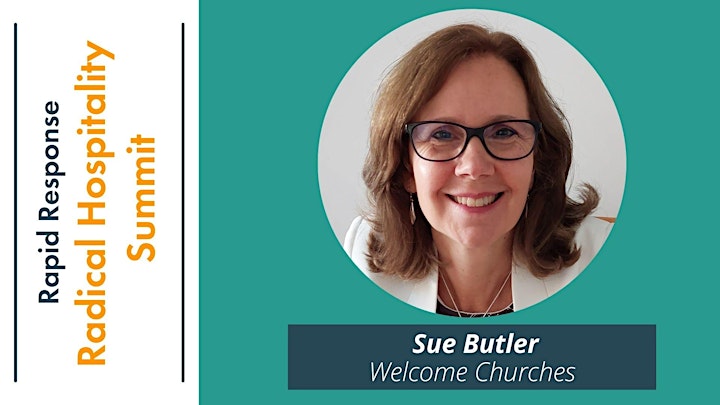 Sue is joint CEO at Welcome Churches. She is passionate about supporting and training individuals and churches to be well equipped and confident in welcoming the refugees around them. Having lived in the Middle East for 24 years, involved in cross-cultural ministry, she is an Arabic speaker. She is also involved in welcoming refugees and asylum seekers in High Wycombe and through resettlement schemes in the Thames Valley area.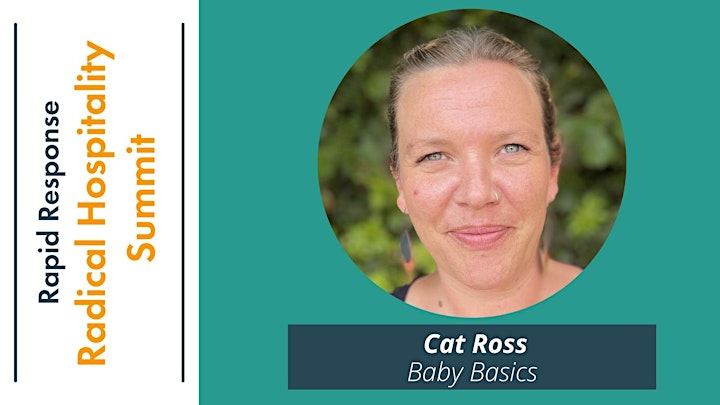 Cat Ross is the CEO of Baby Basics UK the largest network of baby banks in the UK. She will sharing about the importance of banks and how you and your church can join the growing network of Baby Basics Centres in the UK. Cat has over 25 years of experience in the charity sector both Christian and secular and has worked across the UK and internationally.
Baby Basics Centres are run by, and with, the local community to support vulnerable families with all the practical essentials they need for life with a child from pre-birth to 5 yrs and are key to making young families feel welcome and supported in their local community. Baby Basics Centres across the UK will have supported over 35,000 children and families in 2021 and Baby Basics UK National Warehouse has supported over 1200 Afghan Children and their families being settled in the UK to date.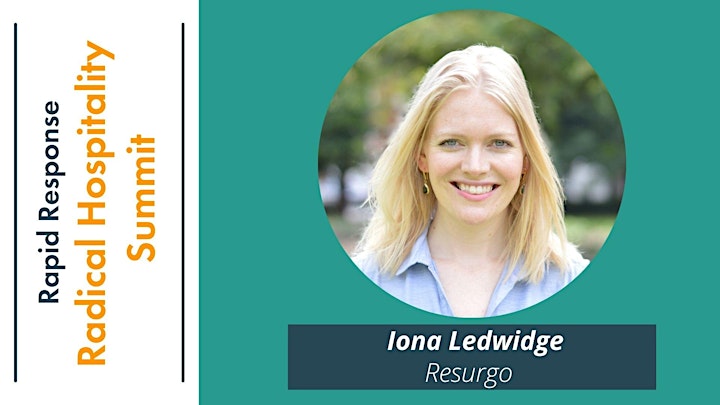 Iona is an International Coach Federation-accredited coach at MCC level, having trained with the Academy of Executive Coaching. She is one of the Executive Directors at Resurgo, a social impact organisation, overseeing a 30-strong team running the award-winning Spear Programme, coaching young people from disadvantaged backgrounds into sustained employment. Iona also works for Resurgo's Consulting arm, engaging leaders in business in how to adopt a coaching approach in their leadership style
Iona will be leading a seminar about Resurgo's Re-Work programme, designed for adults impacted by unemployment during the pandemic. Learn about how your Church can partner with Resurgo to meet the needs of under-served groups and how the Re-Work programme might be deployed to support resettled Afghans.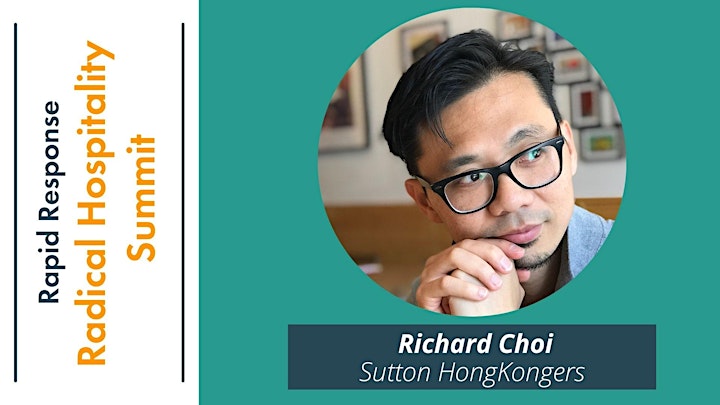 Richard is the founder of Sutton Hongkonger group. The group provides a platform for HongKongers who have moved to Sutton to get together to support each other, and raise concerns to the local government through monthly meetings with the local authority. The group also works with local charities and churches to enable HongKongers to feel welcomed and integrated into society.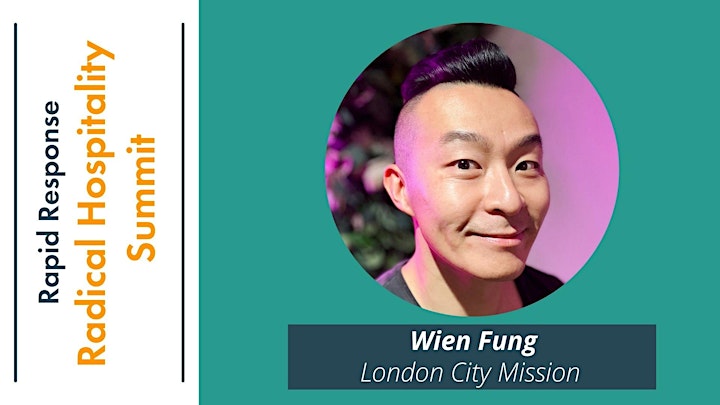 Wien Fung is a husband and an adoptive parent. He is a trustee of the Association of Christian Counsellors and the founder the British East and South East Asian Christian Collective, a grass-root platform that seeks to serve and represent East and South East Asian Christians and communities. He also serves as a Mission Mobilisation Manager at London City Mission providing strategic input and research on diaspora and youth mission to the least-reached. Prior to LCM, he was the English Pastor at the Chinese Church in London.
Organiser of Rapid Response Radical Hospitality Summit
Welcome Churches' vision is for every refugee to be welcomed by the local church. We believe that, no matter where your church is based, there is something you can do to welcome refugees. Through our Welcome Learning, Welcome Training and Welcome Network, local churches are practically equipped to play their part in helping refugees find a place to call home. Get in touch if you would like to partner with us!