Description
Join us at RAPIDS, a free one-day conference about how you can achieve reproducibility and provenance in your data science workflows through use of techniques and tooling. Find out how controlling your model, data and environment can give you control over your work that leads to greater productivity, collaboration and sanity! Meet 150 data science professionals, hear talks from leading practitioners and get hands-on in our workshops that give you skills that you can immediately apply to your work.
Who is RAPIDS for?
Data engineers, scientists, analysts and other practitioners

R, Python or other software engineers who want to work with data

Team leads and IT executives who want to enable their data teams to be more productive


Talks (AM)


Opening keynote: RAPIDS - How I learned to stop worrying and love version control
Dr Stephen J Newhouse
Data Science Group Lead & Senior Bioinformatician, NIHR BRC-MH ;Dept. Biostatistics & Health Informatics, KCL; FARR IHI UCL
Luke Marsden
Founder, Dotmesh.com




Effective computing for research reproducibility
Dr Laura Fortunato
Associate Professor of Evolutionary Anthropology, University of Oxford


A crazy little thing called reproducible science
Dr Tania Allard
Research Software Engineer at the University of Leeds

Machine Learning in Production - A practical approach to continuous deployment of Machine Learning pipelines
Luca Palmieri
Machine Learning & Data Scientist, Headstart.io
Christos Dimitroulas
Fullstack developer & DevOps, Headstart.io
Workshops (PM)
In the afternoon workshop you'll follow a set of hands-on self-paced exercises with support from our facilitators. You will leave being able to use tools like Docker, Git and dotscience to ensure the provenance and reproducibility of your models, environments and data.
Although all levels are encouraged to join in, some familiarity with working on the command line will be advantageous. You will also be required to bring your own laptop.
---
Hosted by Dotmesh, in collaboration with

Department of Biostatistics and Health Informatics, Institute of Psychiatry, Psychology and Neuroscience, King's College London, London, UK.

NIHR Biomedical Research Centre at South London and Maudsley NHS Foundation Trust and King's College London, UK

Farr Institute of Health Informatics Research, UCL Institute of Health Informatics, University College London, London, United Kingdom.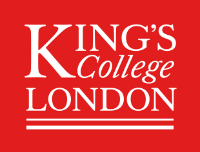 Code of conduct
http://confcodeofconduct.com/