About this Event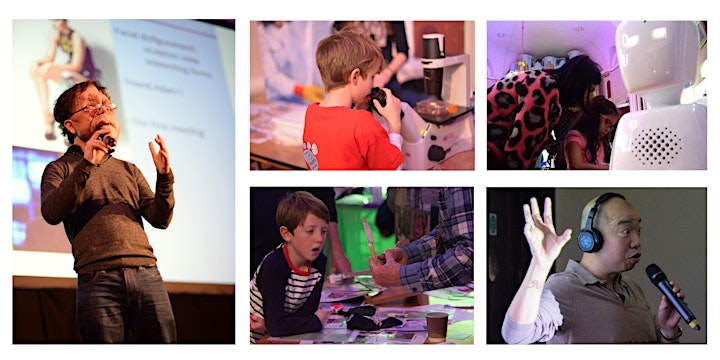 "Heartwarming, uplifting and informative, the world's first-ever festival on rare diseases drew huge crowds to the Guildhall over the weekend of November 30 & December 1" - Cambridge Independent News
FREE to attend, RAREfest20 is a full day Cambridge Rare Disease Network ONLINE festival featuring interactive hands-on exhibits showcasing cool science, visionary technology, and pioneering organisations improving lives and bringing hope to those affected by rare diseases.  Alongside the exhibition there'll be inspiring talks from experts and powerful patient voices, rare disease inspired art and films.
The RAREfest20 exhibition aims to provide a window into this relatively unknown area of science and to spark curiosity. Join us online for our fully accessible virtual RAREfest! Open to all - patients, children, students, the experts and the curious. All welcome!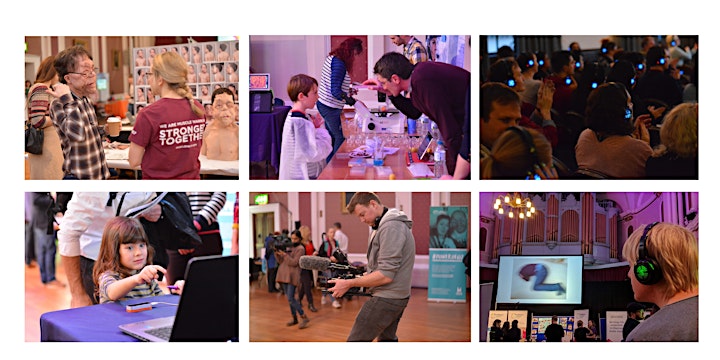 For a sneak peek of what you can expect, head to our RAREfest18 pages brimming with cool companies, scientists, tech experts, health pros and patients who took part in our first RAREfest exhibition. RAREfest20 exhibitor, speaker and film programme will be released later in the year.
RAREfest18 - the highlights
"The event was absolutely fantastic. It was obvious how much hard work had gone into it and gaining the balance between industry and public interest must have been a tough navigation, which was pulled off unbelievably well." Steve Smith, Head of Rare Diseases & Gene Therapy
"Lots of people we've spoken to today are passers-by. They're out doing their Christmas shopping. That's wonderful because it means the topic is broadening out to the wider community". Harriet Gridley, No Isolation AV1 Avatar exhibitor
Why rare diseases? This area of science and medicine has been neglected for too long, a challenge seemingly too overwhelming and difficult to overcome...3.5 million people with over 8000 rare diseases in the UK alone, 350 million worldwide. But things are changing and progress is picking up a pace and we want to celebrate that with you.
Genomics, genome-sequencing, CRISPR, Artificial Intelligence, robots, powerful patient voices and more research is bringing about a sea change in interest, awareness and hope for a brighter future for those affected.
Did you know that although individually rare, collectively rare diseases affect 1 in 17 people, with over 50% affecting children. Awareness of rare disease generally and the support and treatments available to these people is lacking. RAREfest is the only exhibition to bring together all stakeholders with the aim of educating, engaging and empowering people to challenge this status quo. Be the change you want to see in the world and join us!
Have a great idea, research project, company or charity? Want to get get involved ? We're looking for ideas and sponsors so drop us a line at info@camraredisease.org