Rasa: The Taste of Life, Ayurveda and Yoga Retreat
Description
---
ONLY 2 SPACES LEFT!
A life that is aligned with nature is a healthier, more vibrant and blissful life.
October is a time of transition. Autumn settles down and Nature turns inwards and invites us to do the same.
This is Nature's invitation:
To welcome a lifestyle that works for our health and happiness and unique constitution.
To take care of our body, mind and spirit as the days become shorter and colder.
To slow down and reconnect with true self and purpose.
To align with nature, rest and let go of stress.
To celebrate the sacredness of life cycles.
Ayurveda is a 5,000 years old health science that still holds its validity in our modern days. It literally means 'Science of Life' and embraces lifestyle, everyday health practices, nutrition and plant medicine to help us come back to balance, to help us come back home to who we really are.
In Ayurveda (the science of life), the sanskrit word 'rasa' means various things, and one of them is 'flavour' or 'taste'. In our October Ayurveda and Yoga retreat we want to 'savour' the Ayurveda Life. We want to explore what a well lived life tastes like! And we want to help you learn how to take that delicious lifestyle home so you can become healthier, happier and just more 'yourself', not only during our weekend together, but also in your own environment.
We have a wonderful weekend planned for you:
1. Ayurveda Lifestyle weekend.
2. Daily yoga and meditation.
3. Pranayama (learn Ayurvedic breathing techniques for vitality, relaxation and health).
4. Yoga Nidra (Yoga of Sleep to release stress, tension and old patterns of thinking).
5. One full Ayurvedic treatment included.
6. Group Ayurveda workshops to learn the principles of this beautiful science.
7. Ayurveda Wisdom Circles: All you really need to know is inside you and in nature.
8. Daily Ayurveda rituals and ceremony.
9. Sacred Sound Session.
10. Cacao Ceremony.
11. Nutritious, vegetarian Ayurvedic food (3 meals a day) and teas.
12. Luxury eco-accommodation (accommodation is based on two sharing, we do have two single occupancy rooms, please email us to find out more: veronica@akashayogacentre.co.uk).
13. Beautiful surroundings to enjoy mindful walks and restore calmness.
WHEN? 4-6 October 2019.
THE VENUE is Clover Mill, in Malvern, Worcestershire, is a hidden gem, a restful, beautiful retreat, with lavish and innovative eco-accommodation to five star standards, purpose-built yoga studio and Ayurveda treatment rooms within the most beatiful surroundings to help you totally unwind and enjoy the change of season. Clover Mill also offers an excepcional dining experience based on the ancient art and science of Ayurveda.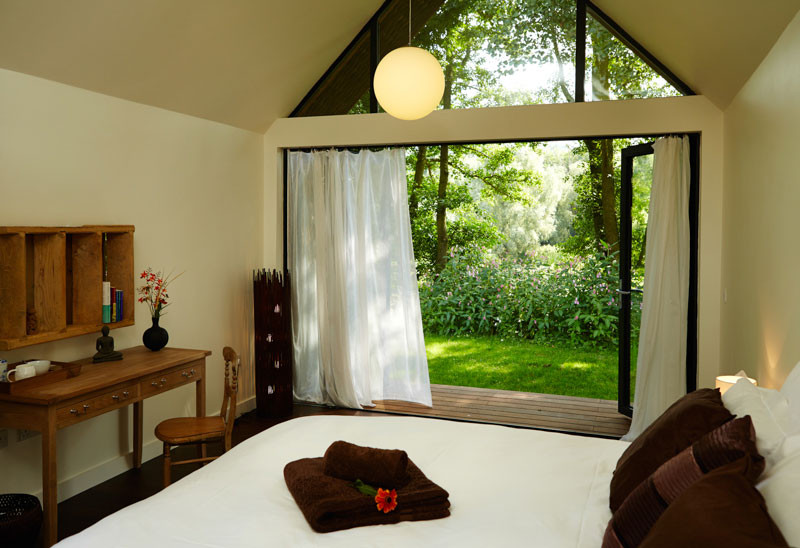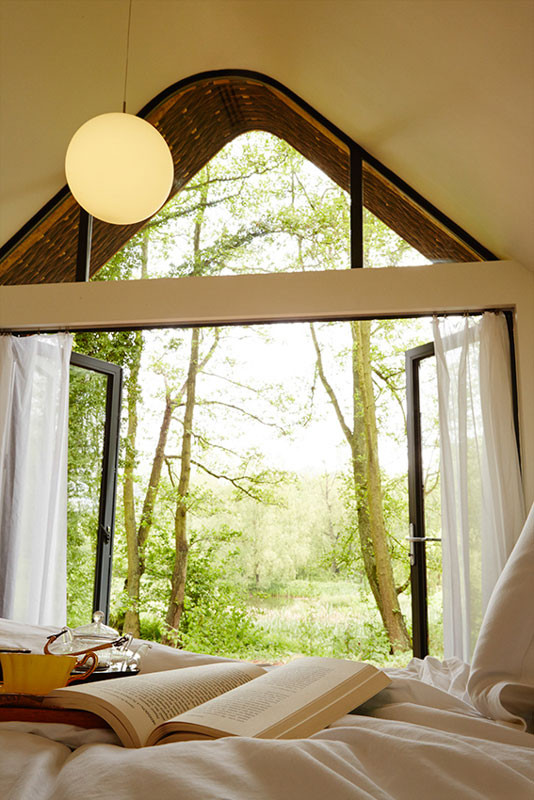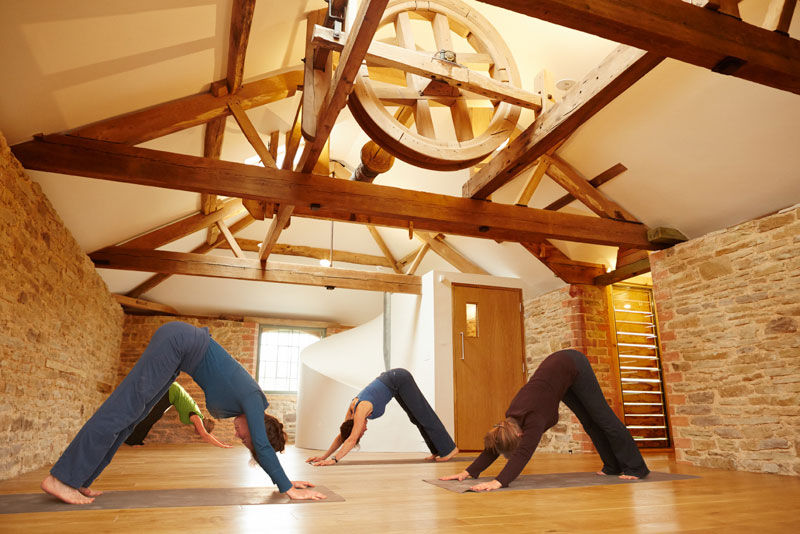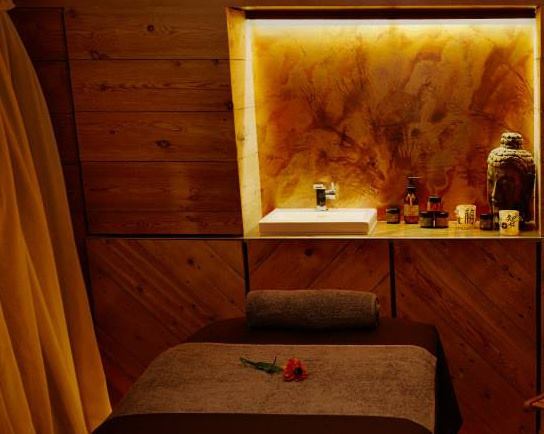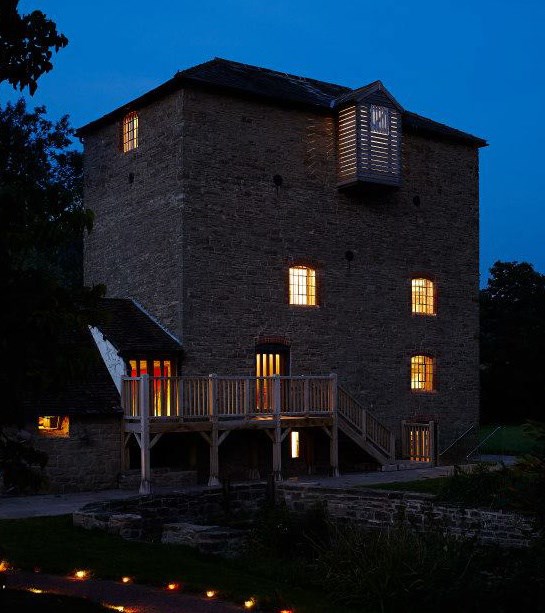 YOUR HOSTS AND GUIDES will be Veronica Layunta-Maurel and Karyn Morgan.
VERONICA LAYUNTA-MAUREL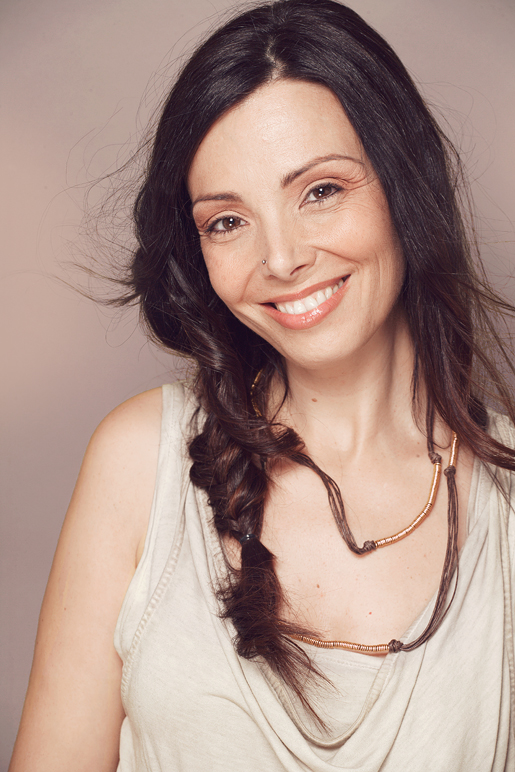 Veronica is a certified Ayurveda Consultant and Yoga Health Coach, who has studied with Cate Stillman from Yogahealer (US), has been mentored by Sharon Jackson, a leading Ayurveda Practitioner in the UK, and attended postgraduate courses with Dr Vasant Lad. Veronica also holds a Nursing Degree by the Universitat Autònoma de Barcelona (Spain), a BSc in Health Science by the University of Manchester, a PGCE in Education and an MA in Creative Writing by the University of Nottingham. She is also a roving mentor for Yoga Healer in the Yoga Health Coaching certification course.
Veronica helps clients to embrace an Ayurveda lifestyle with ease and a sense of joy and fulfilment. Veronica practices a practical, down-to-earth approach to help integrate an Ayurvedic lifestyle into real, everyday life.
Veronica recovered from M.E with Ayurveda and Mickel Therapy, so she possesses first-hand experience on how powerful Ayurveda can be. Together with her Ayurveda qualifications, Veronica also holds a BSc in Nursing Studies, which puts her in a privileged position where she can combine Western medicine and Ayurveda knowledge in order to design a plan that works for the individual in 'real life'. With her Creative Writing background, Veronica also offers creative approaches to health for those who want to combine their creativity, personal and health development.
TESTIMONIALS FOR VERONICA
"Veronica is an inspiring teacher. In all honesty: I was a bit worried at first about how I would be able to incorporate the healthy living guidelines in my busy life, and felt overwhelmed with all those significant differences compared to the lifestyle I used to have, but Veronica guided me through everything in a very supportive and professional way. She helped me to find more time in my schedule to incorporate healthy cooking, meditation, etc. She was very patient, a good listener and at the same time she kept giving me valuable advice and tips. I didn't regret for one minute that I embarked on this more healthy living journey. I have so much more energy and also shifted some weight which makes me feel so much healthier than before. Would highly recommend Veronica!" - Ann.
"I never knew that changing my lifestyle like this would be as easy as it was. Veronica made it easy to apply but also coached me in a way that made Ayurveda make sense. Her enthusiasm was infectious and she had lots of patience and consideration whenever I expressed any doubts or confusion. But because of her coaching I now feel better than ever, Ayurveda does make sense!!" - James.
"Veronica is inspiring and without her I don't think I could have achieved what I have. Not only did I lose the weight but I feel I can do anything I put my mind to including being able to feel confident with using technology and not to feel scared about expressing myself (I still need to work on that), but having Veronica to talk to has really helped me. I'm just sad that my weeks are over but I know I still have her at the end of the phone, email etc. and it's good to know that. I couldn't have asked for a better person who is strong, motivated and has taught me Yoga, Meditation and feel good about myself through this coaching." - K.
"The Ayurveda programme changed my life! I had a health problem that for more than 5 years was seriously troubling my life and especially my everyday routine. One option was to have a surgery to solve it… but I did want to try something else before. I wanted to try to have an alternative approach that could help me to heal myself, rather than being healed by just removing the ill part of my body. I really believe that illnesses can be a great opportunities in our life, that can direct us toward unknown healing paths. Ayurveda has basically given me the fundamental bases to heal myself. It's a tough path, Ayurveda asks a lot from you… but what you gain back is unbelievable. It makes you feel so empowered, so in touch with your body, with your essence… I feel very lucky to have found this ancient medicine to heal myself in this modern society. Veronica's program is a great path that step-by-step allows you to integrate an Ayurveda lifestyle into your life. I couldn't have done it by myself! Veronica's support and guidance have been crucial in this healing process." F.F
KARYN MORGAN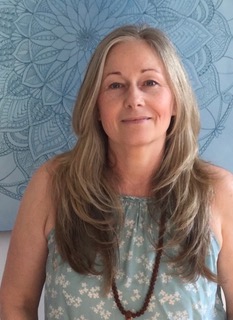 Karyn graduated in Holistic Massage from the Sheffield Centre for Massage Training in 2012 and in Ayurveda Lifestyle and Nutrition in 2017. From there Karyn went onto study Ayurvedic massage and Ayurvedic treatments in Sheffield and London. Karyn has trained and works with a leading Ayurvedic Practitioner in Nottinghamshire and currently practices in both Nottinghamshire and Yorkshire, specialising in Ayurveda Massage and therapies. Karyn is a full member of MTI (Massage Training Institute) and CNHC (Complementary & Natural Healthcare Council).
Karyn is particularly interested in applying massage and ayurveda for positive mental health and never stops studying and learning.
"The more I learn about the power of touch and this ancient healing way of life the more I want to bring its positive, nurturing and compassionate effect to others".
TESTIMONIALS FOR KARYN

I had an Ayurvedic (Abhyanga) massage with Karyn last weekend and I'm still feeling the benefits. Karyn has very nurturing hands and the whole massage was wonderfully relaxing and made me feel very centred.The hot oils felt incredible and left my skin feeling very nourished.Since the massage I feel calmer, more alert and more focussed. KG Sheffield, South Yorkshire
The Abhyanga massage with Karyn made every cell in my body come alive! The hot oil is bliss...I cant wait to try the other Ayurvedic treatments. EF Sheffield, South Yorkshire
I felt so sore and stiff when I arrived and you have worked your magic with your healing hands. Thank you so muck for taking such good care of me. JH North Yorkshire
It was such a joy each day for me to enter the sacred sanctuary of your treatment room and receive your tender, loving and wonderful massages. It was lovely to be with your energy. Thank you so much for your deep care. Hilary
KARYN AND VERONICA LOOK FORWARD TO WELCOMING YOU TO CELEBRATE A WEEKEND OF AYURVEDA, YOGA AND DELICIOUS HEALTH.
QUESTIONS? Email us at veronica@akashayogacentre.co.uk
.
*****PRICES ARE BASED ON TWO PEOPLE SHARING EITHER A TWIN OR DOUBLE ROOM. FOR INDIVIDUAL OCCUPANCY, PLEASE EMAIL US.