Description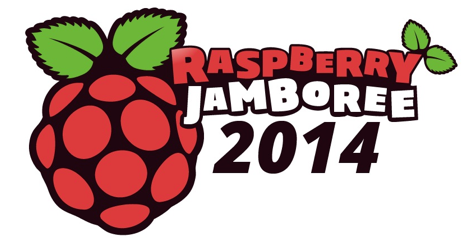 Raspberry Jam is the global user group for anyone with an interest in the Raspberry Pi computer with Jams spreading from Manchester to Melbourne and Silicon Valley to Singapore.
Raspberry Jamboree is a four day international festival celebrating the educational potential of the Raspberry Pi computer. Although some of the events will be focussed on Manchester, UK we will seek to engage groups all over the world to join in with us through various different methods.

Join us in celebrating the 2nd birthday of the Raspberry Pi as we join up Raspberry Jam events all over the world.
Register on this page for more details about how to take part in our Raspberry Jamboree wherever you live.
Saturday 1st - Sunday 2nd Mar - Global Raspberry Jamboree, more details to follow. Join us as we join up with Raspberry Jam events all over the globe from Melbourne to Manchester and Silicon Valley to Singapore, all celebrating the second birthday of the Raspberry Pi.
Thursday 27 Feb & Friday 28 Feb of our second Raspberry Jamboree will take place at the prestigious Manchester Central conference venue, read more here.
Twitter & Lanyrd- Please help spread news of our event using the hashtag #RJamboree and add your name to our Raspberry Jamboree Lanyrd page (details to follow)
Disclaimer - Please note that Raspberry Jam is not endorsed, sponsored or associated with Raspberry Pi or Raspberry Pi products or services. Raspberry Pi mark used with permission of the Raspberry Pi Foundation.