Description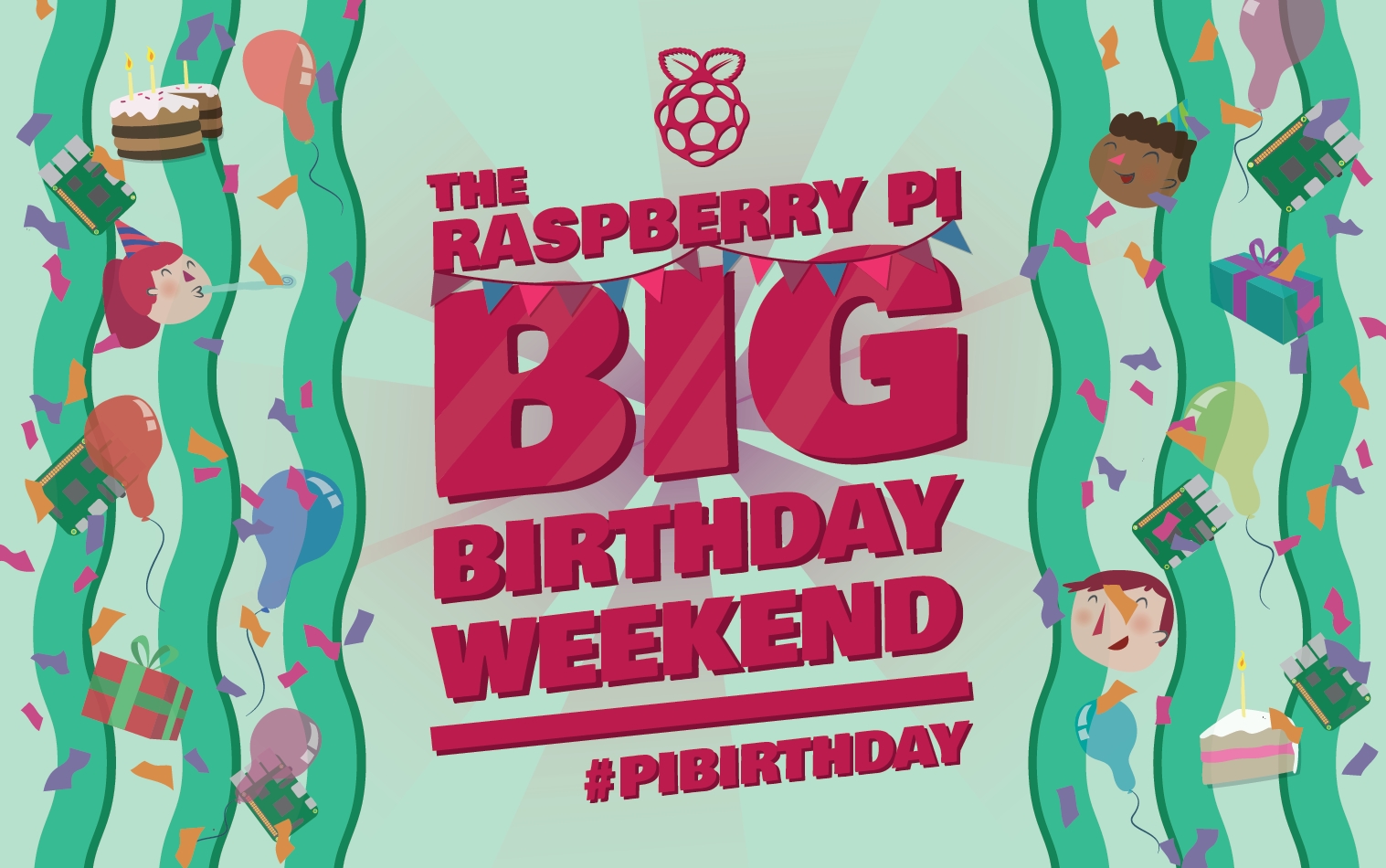 Following the success of last year's Big Birthday Weekend, the Raspberry Pi Foundation is once again holding a two-day event at the University of Cambridge Computer Laboratory.
What's happening?
There will be two streams of talks and panels in the lecture theatres, multiple workshops, a show-and-tell area and a Marketplace. There will be plenty of opportunities to chat to Raspberry Pi staff and, of course, to discuss all things geeky and Pi with the rest of the community. It is also the ideal place to get any help you need with your Raspberry Pi journey.
Who should attend?
This event is aimed at the existing Pi community as well as newcomers to the Pi who want to find out more about what it can do and how to use it.
Last year's event drew people from all over the world and we are hoping that this year we can make it bigger and better. We hope to be able to offer more workshop spaces, have more show-and-tell exhibitors and host an expanded Marketplace.
We hope to welcome even more people this year, especially considering the success of the recently-launched Raspberry Pi Zero, so don't delay, book your tickets today!
What about The Party?
On the Saturday evening, we are holding a party which will feature pizza, cake and, we hope, party games and prize-winning opportunities. We have limited space at the party, so please get your tickets early!
Please note: If you wish to attend the party on the Saturday evening, you must purchase a party ticket in addition to any day tickets.
What workshops and talks are happening?
Workshop and talk details will be published in the next few weeks and booking for the workshops will be open soon after.
Any questions?
Please email Mike Horne (mike.horne@raspberrypi.org) or Tim Richardson (tim@raspberrypi.org) with any questions you may have.