About this Event
Leaping out of its Ministry of Sound home, Rave-A-Roo is a clubbing mash-up of festival fun for the whole family and the ultimate party for kids. Rave-A-Roo has been blazing a trail in the popular realm of family clubbing and had an overwhelming reaction to its concept of creating a kid's festival mashed up with an epic night-out
At Battersea Power Station's Light Up Winter, the Rave-A-Roo Takeover will feature signature hosts Jungle Jane and DJ Cuddles as they bring down the house with their bonkers antics. Expect a club night like no other where all ages, from toddlers to grandparents can dance, let loose or sit back, watch and chill. However you want to do it, do it as a family with Rave-A-Roo.
KIDS. PLAY. RAVE. REPEAT!
Make the most of your trip to Battersea Power Station by visiting our exciting mix of restaurants, bars and shops, as well as places to work out and get Christmas party ready. Take a selfie with our bright and colourful Christmas tree installation and head down for our magical winter show, Mimi and The Mountain Dragon by Michael Morpurgo.
For more information about what's open and what's on, click here
Book your place now!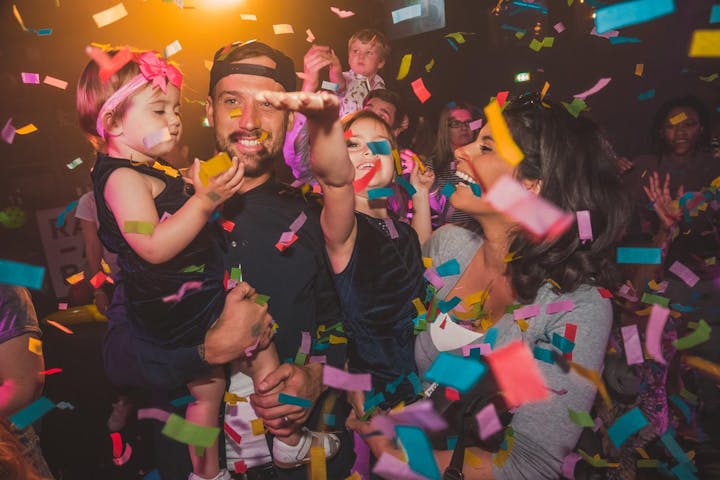 Children of all ages must be accompanied by a responsible adult at all times. This is NOT a drop off session.
Max. 4 children per responsible adult
Photography and video recording for promotion and publicity will be taking place at the event. If you do not wish to be photographed or filmed please speak to a member of BPS Staff upon arrival.