Description
This spectacular event will see individuals and teams of indoor cyclists attempt two Guinness World Records, while raising thousands of pounds for the Motor Neurone Disease Association at the same time.
Taking place on the 14th May 2016, at Stoke Park, Europe's leading Red Five Star Hotel, Spa and Country Club.
Set amongst 300 acres of glorious parkland, lakes, historic gardens and monuments created over the past one thousand years, Steven and his team at Rave And Ride, are planning an amazing all day indoor cycling event, with music hosted by some of the best UK and international DJ's.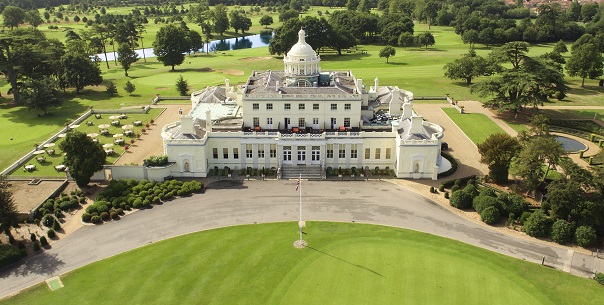 What's happening on the day?
If you're feeling strong and fancy two medals, you need to enter both events outlined below. Gather you friends, create teams and become Guinness World Record Holders.
Secret World Record Attempt - Watt Power Can We Achieve?

In order to achieve the secret world record attempt, we have a limited number of bikes available. We will be in touch with you after registration to outline what will be required on the day.
Register as an individual and you will be partnered randomly with other participants unless you purchase three places, in which case we can ensure your group will be together.
Alternatively, let us know if you know anyone else participating when completing your form, and we'll do our best to place you with them on the same bike.
Ticket price £45 includes World Record Medal,World Record Holder Tech T-shirt.
8 Hour Charity Indoor Cycling World Record Attempt
Unless you're feeling very brave and want to ride 8 hours on your own, choose create or join a team for this amazing event.

Spurred on by some of the biggest UK & International DJ's, this is the main event of the day and one not to be missed.
Starting with an empty fundraising page, participants will raise the most amount ever for charity in an 8 hour static cycle event.
You don't have to be an Olympian or serious cyclist to take part. It's all about fun and teamwork on the day. A large team of professional instructors will be at hand to hydrate, support and motivate. All you need to think about is building your team, competing together,and becoming a Guinness World Record Holder.
Ticket price £95 plus £150 minimum sponsorship, includes World Record Medal, World Record Holder Tech T-shirt.