Start the new year right with an afternoon of energetic family fun at Ravin' Rascals!
About this Event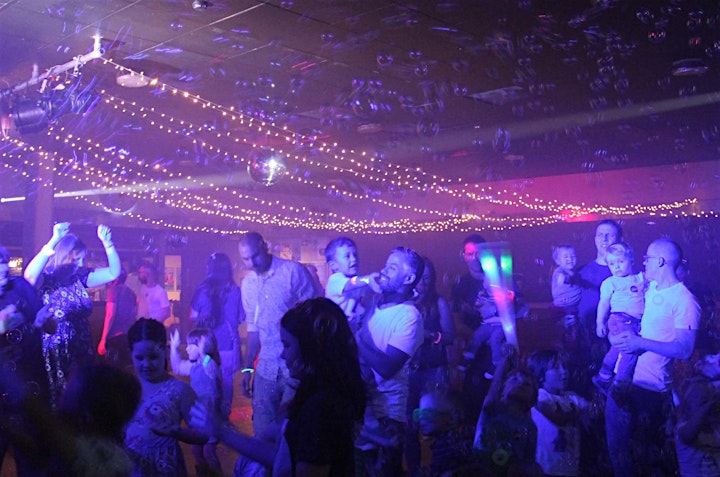 York's favourite rave-themed family disco is returning to The Crescent on Sunday 26th of January, providing the ultimate rave experience for children and parents alike!
With a huge bubble machine, glitter face painting, smoke machines, giant colouring, a baby ball pool, UV paint, a massive parachute, energetic children's entertainers AND a professional DJ playing massive dance hits, the stage will be set for kids and parents to hit the dance floor together. There's even a fully licensed bar for the grown ups.
At Ravin' Rascals, we provide a safe environment for kids to let loose, play and socialise with like-minded young ravers. And with lively activities designed to entertain partygoers of all ages, Ravin' Rascals offers a unique opportunity for parents and children to party together as a family.
The fun starts at 2pm and ends at 4pm. This event is aimed at children under 7, but older siblings are also welcome to join in on the fun.
Tickets cost £8.50 per person (babes in arms go free). We also offer a variety of family or group tickets.
For more info, please visit ravin-rascals.co.uk
Terms & Conditions:
- All adults and walking children require their own ticket.
- Children must have adult supervision at all times.
- There can be a max of 3 children per adult.
- If you'd like to bring more than 3 adults per child, please email info@ravin-rascals.co.uk for pre-approval.
- For non-walking babies, we strongly advise the use of baby slings or carriers.